Worldcoin is an innovative protocol for identity verification and financial transactions based on the use of the Orb biometric technology. By scanning a person's iris, Orb converts it into a unique numerical code that serves as the user's digital passport. This project is being developed to address the challenge of distinguishing AI from humans and ensuring the authenticity of online interactions, which has significant implications for business and society.
Contents: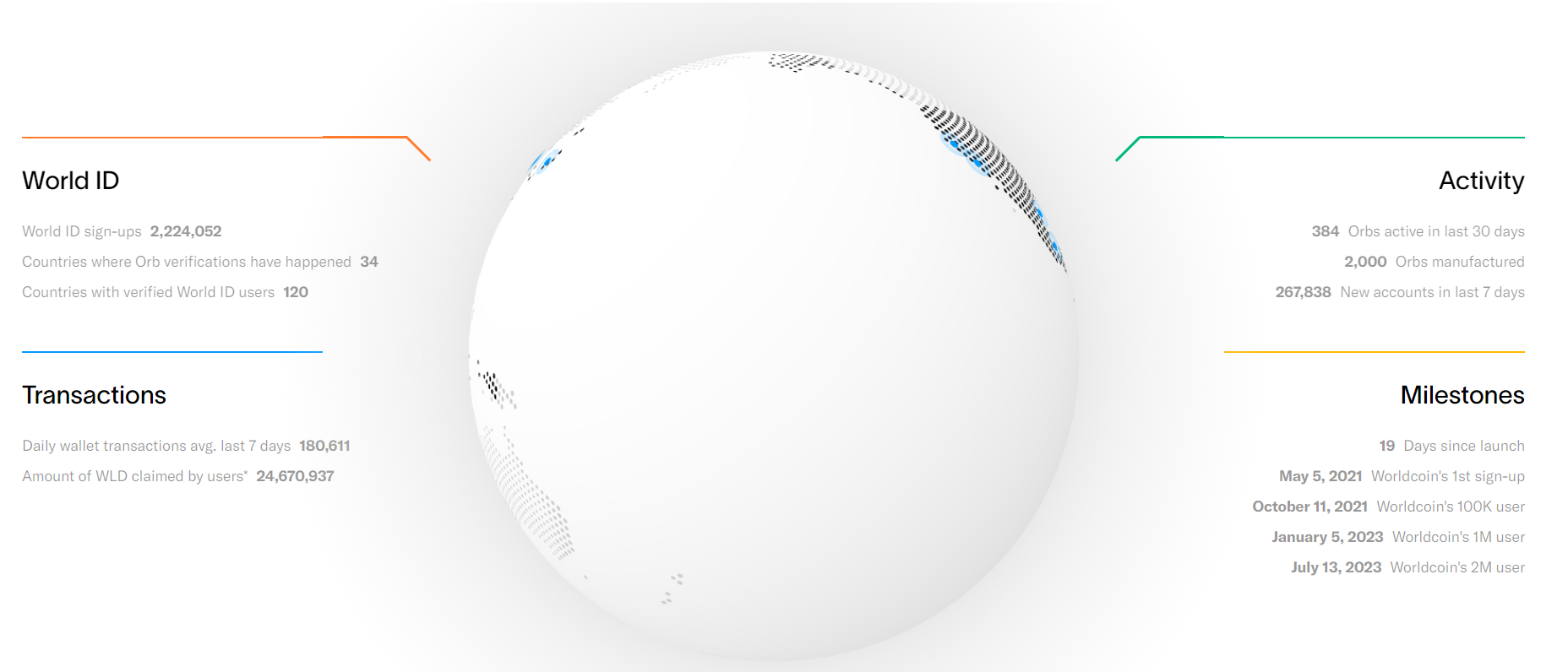 Key Features of Worldcoin
The main features of Worldcoin include three core components: World ID, Proof of Identity, and the World App. More detailed information is provided in the table below.
| Type | Description |
| --- | --- |
| World ID | This is a decentralized identification protocol that ensures user privacy. World ID can be used to access various cryptographic dApps, mobile applications, and websites without disclosing personal data. It can utilize biometric data or other methods, such as Orb, for identity verification. |
| Proof of Identity | Worldcoin provides proof of identity that allows individuals to authenticate themselves without the need for third-party verification. This speeds up the identity confirmation process and ensures user uniqueness. |
| World App | The World App is an Ethereum-based wallet that utilizes smart contracts for security. It also operates as a beta version on Layer 2 networks like Polygon and Optimism OP Mainnet. The World App facilitates identity confirmation and enables the conversion of cryptocurrencies to fiat money to be withdrawn to cards and bank accounts. |
| WLD Token | WLD is an ERC-20 utility token that provides governance and facilitates the exchange of digital assets and fiat funds. The token is distributed for free to users who have verified their identity through World ID. |
WLD also facilitates the secure transfer and purchase of digital assets and fiat. Worldcoin holders can also earn WLD tokens through the processing of biometric data.
Development and Controversies
The Worldcoin project is a collaborative effort, including involvement from OpenAI's CEO Sam Altman. During the Series C funding round, $115 million was raised under the guidance of Blockchain Capital.
Worldcoin - an innovative protocol for identity verification and financial transactions using Orb biometric technology.
However, the project also raises certain controversies and concerns within the community. One of them is related to the security of storing biometric data. Despite claims of hashing and image protection, doubts about the possibility of unauthorized access to such data still persist.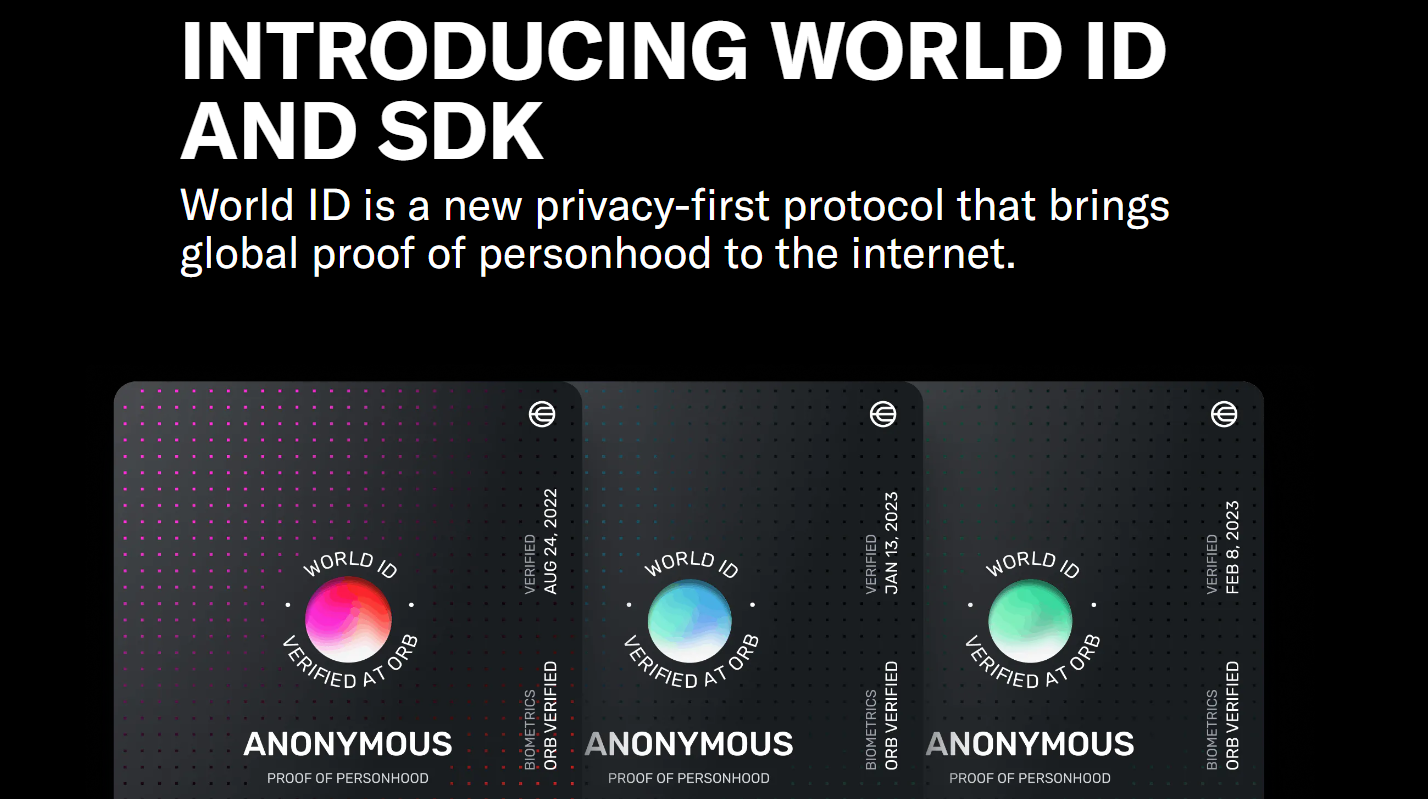 Another issue is the value of the WLD token. The premise of Worldcoin involves global wealth redistribution through a universal basic income. However, if the token lacks real intrinsic value, its utility could be limited.
Conclusion
In conclusion, the Worldcoin project presents a unique and intriguing blockchain solution aimed at addressing identity and authenticity issues of online users. However, as with any innovative project, questions arise and additional efforts are needed to ensure security and the successful realization of its vision.