Lydia Finance — an Automated Market Maker
Lydia Finance — a Decentralized Exchange (DEX), powered by Avalanche. The platform is an Automated Market Maker ("AMM") that allows the exchange of two tokens on the Avalanche network. In addition, you can earn LYD tokens through farming, betting and earn even more tokens with Avalanche pools.
Contents:
Description of the Lydia Finance site
The ability to exchange many different cryptocurrencies while maintaining the storage of your coins is a security improvement over using centralized exchanges. Centralized Exchanges (CEX) require the user to trust their funds to another person, and this does not always work. Sometimes, they also prevent you from withdrawing or depositing funds in a timely manner, which most users have experienced, and this can be very frustrating.
This is where defi farming comes to the rescue. Lydia Finance gives the user an incentive to provide liquidity to the DEX by placing LP tokens and receiving rewards in LYD. Therefore, instead of centralized market makers, developers allow users to provide liquidity to the DEX, which allows for a more decentralized platform. This also ensures the usefulness of the LYD token.
Benefits of the Avalanche network:
| | |
| --- | --- |
| 1 | Ethereum (ETH) gas fees are currently very high, which is a barrier to entry if you want to use a DEX, built on top of it. Transaction fees on the Avalanche Network are consistently low. |
| 2 | In Avalanche, you can enjoy transaction completeness in less than a second, allowing the user not to wait. |
| 3 | The third reason is scalability. Currently, Avalanche can handle 4,500 transactions per second. Ethereum performs about 30 transactions per second now. |
Also, the team offers pools with high APY rates that have no risk of intermittent loss (IL). Another feature of the platform - the crypto lottery. This will allow users to use LYD tokens to participate in the lottery, which gives the user multiple chances of winning LYD tokens. More utility will be added to the token over time.
Other features of working with defi dapp
On Lydia Finance, you can deposit liquidity pool tokens in vaults to earn APRs, paid out in LYD every few seconds. LYD is accumulated automatically and you can view and request it as often as you like on the Lydia Finance homepage.
Before adding LP tokens to the storage contract on the Farms page, you need to obtain the LP tokens of the corresponding storage you want to enter. For example, if you want to add LP tokens to AVAX-LYD, you need to combine AVAX and LYD into the AVAX-LYD liquidity pool.
Lydia Finance
You can get more information about the project through the introductory document. There is not only general information, but also a RoadMap.
From social networks, the community leads:
Subscribe and follow the latest news. Smart contract audit is available here.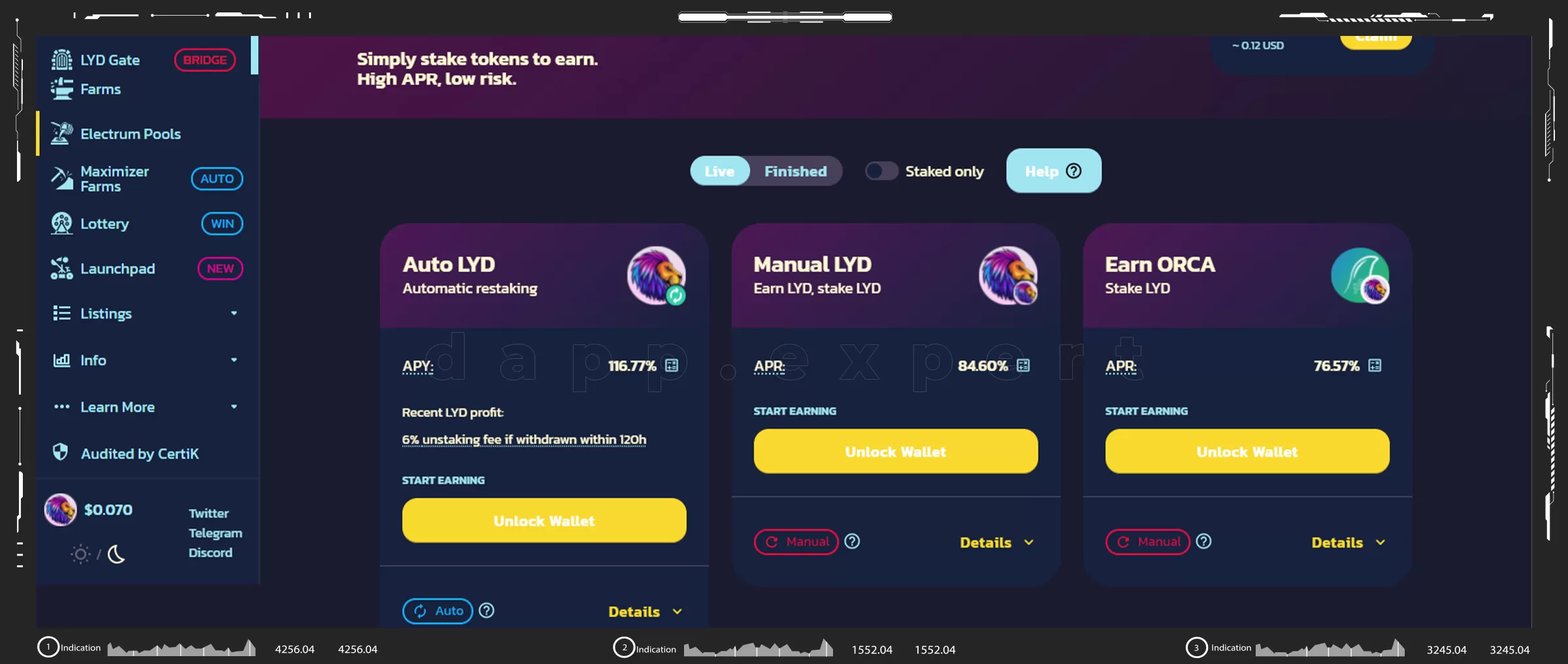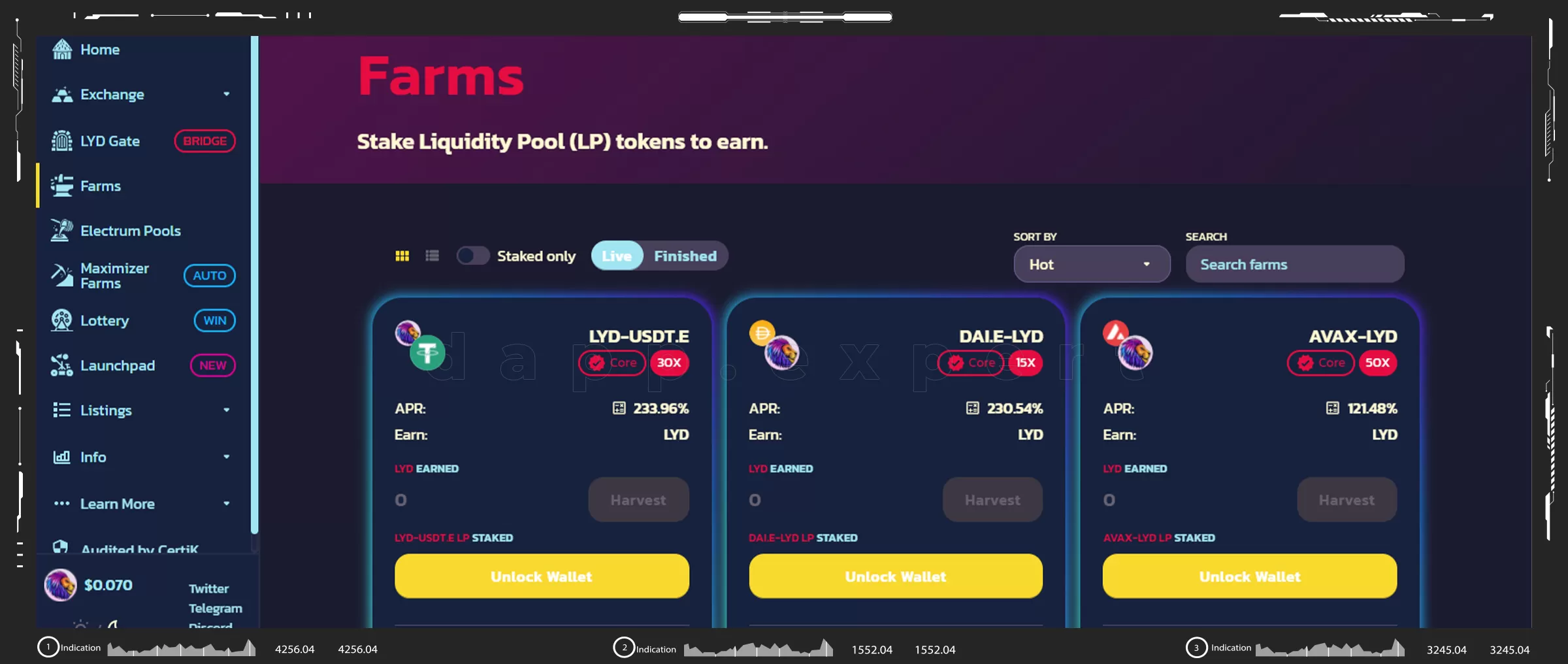 Lydia Finance — an Automated Market Maker Statistics