Battle Pets — a new blockchain based game that features hatching, raising, fighting and exchanging pets. Players can buy in-game pet eggs through the Binance smart chain, grow, fight and farm, purchase and trade weapons and equipment.
Contents: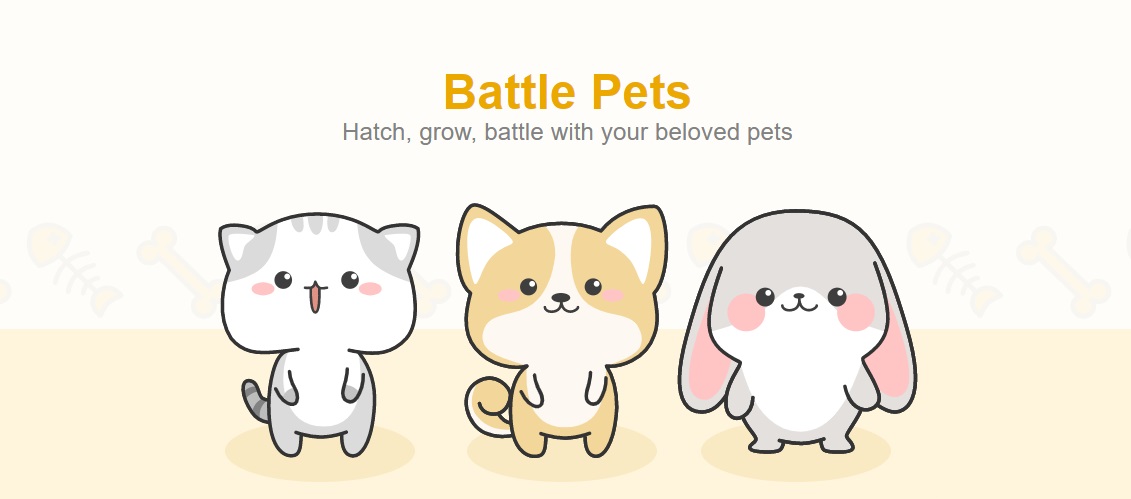 About the Battle Pets project
Players, like pet trainers, can acquire different pets and raise them to make them stronger. As a result, they will have the opportunity to defeat opponents and receive rare items and pet eggs. Players will earn PET tokens for winning battles, completing missions and exchanging.
The total supply of PET tokens is 200 million:
| | |
| --- | --- |
| 1. | 8% will be used for IDO via BakerySawp Launchpad. |
| 2. | 2% will help to operate the project. |
| 3. | 90% will be used for GameFi Farming, i.e. battle rewards, quests, etc. |
You will receive a free pet egg for participating in IDO. The more you contribute, the more "fighting strength" your pet will have. Combat Strength - the main stat of pets. The higher the combat power of your pets, the higher the likelihood of winning battles, as well as the stronger farming abilities and higher trade value.
Other game features
It is very important to have a weapon system, designed for a playable combat game. Players can buy weapons and equipment for $ PET to make them stronger in battles. Weapons can be upgraded and can also be exchanged. Players can place their battle pets and a certain amount of PET in the arena, since the player, occupying the arena, receives $ PET from the bet. Another player can challenge the invader with a certain amount of PET. Players fight their battle pets in a 1v1 arena.
The probability of victory depends on the combat strength of both sides. The higher the combat power, the greater the chances of winning. But a pet with low combat power also has a chance to win the battle, although the probability of winning is small, but the winning prize is high.
Battle Pets
Combat tournaments - an interesting mode in the game. Pets can show their strength and gain ranks in battles. The pet at each rank can farm $ PET, and the farming speed of each rank is reduced from high to low. The higher the rank, the higher the farming speed. The challenger can challenge the one who received the rank, and the winner will take the rank.
Additional information
Despite the lack of WhitePaper, you can get information about the project through the blog on the Medium platform. Articles are regularly published there with all news and updates. Also, there is RoadMap.
From social networks are available:
Subscribe to stay up to date with all news. Smart contract audit is not available.