BNB Bunnies — rare collectible scalable vector NFT bunnies. Each rabbit is 100% unique and belongs to you.
Contents: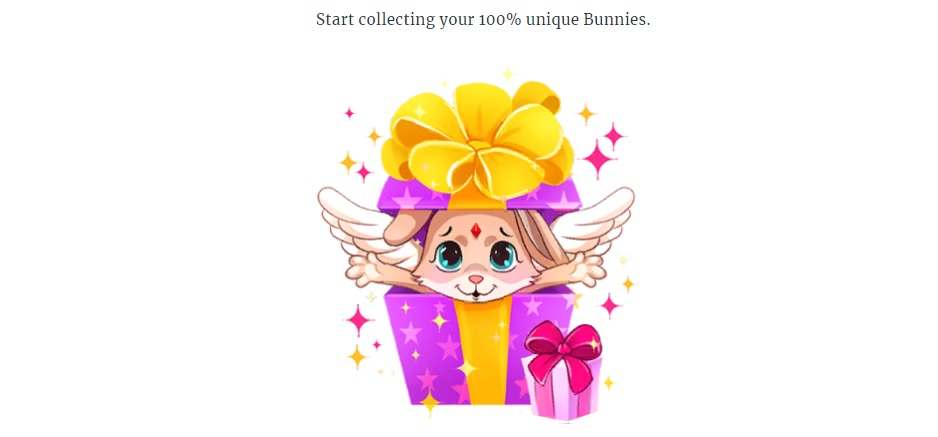 About BNB Bunnies
BNBBunnies — a Binance Blockchain based game and collectible NFTs, powered by the ERC721 smart contract. There are no two identical rabbits that cannot be destroyed either. In addition, all rabbits are completely yours and none of them can be cloned or taken away
Rabbits are selected from 15,000,000 possible combinations, using a random number generation algorithm. Each rabbit has its own unique genetic makeup.
BNB Bunnies
If you want to have your very own NFT rabbit, here's how you can do it. The most obvious method, of course, is to mint it either from a contract or from the market. To sell rabbits, go to the My Rabbits page. Click on the corresponding buttons. When this is done, the rabbits will automatically appear on the Marketplace page.
Some features:
| | |
| --- | --- |
| 1 | You can also buy costumes for your bunnies. Choose the costume that you think will look best on your rabbit. |
| 2 | Then click the "Buy" button, after which the payment process will begin. |
| 3 | The process takes several days - the minimum required time to process an order. Also, your rabbit can only wear one costume at a time. |
You are the sole owner of any BNBBunny you own. The market price depends on factors such as demand, relative availability and the price you are asking for. Here's what you'll need to start playing: a desktop or laptop with installed desktop versions of Firefox or Chrome browsers. A digital wallet MetaMask is used exclusively with web apps, a digital payment service, called BNB from Binance. The latter can be bought again on the digital exchange.
Additional information
There is no WhitePaper and RoadMap document on the site. Instead, there is a section with answers to questions, a store and a collection of your bunnies.
From social networks, the community leads:
Subscribe to stay up to date with all news and updates. The smart contract doesn't have an audit.