DanceFit is a social platform based on Web3 AI, where users can dance, create their own works, and watch other creators. The platform aims to provide users with the joy of dancing while also giving them a physical workout and the ability to share that joy with others.
To achieve this goal, DanceFit utilizes the latest AI technologies, allowing users to enjoy games without the need for additional equipment, no matter where they are in the world.
Contents: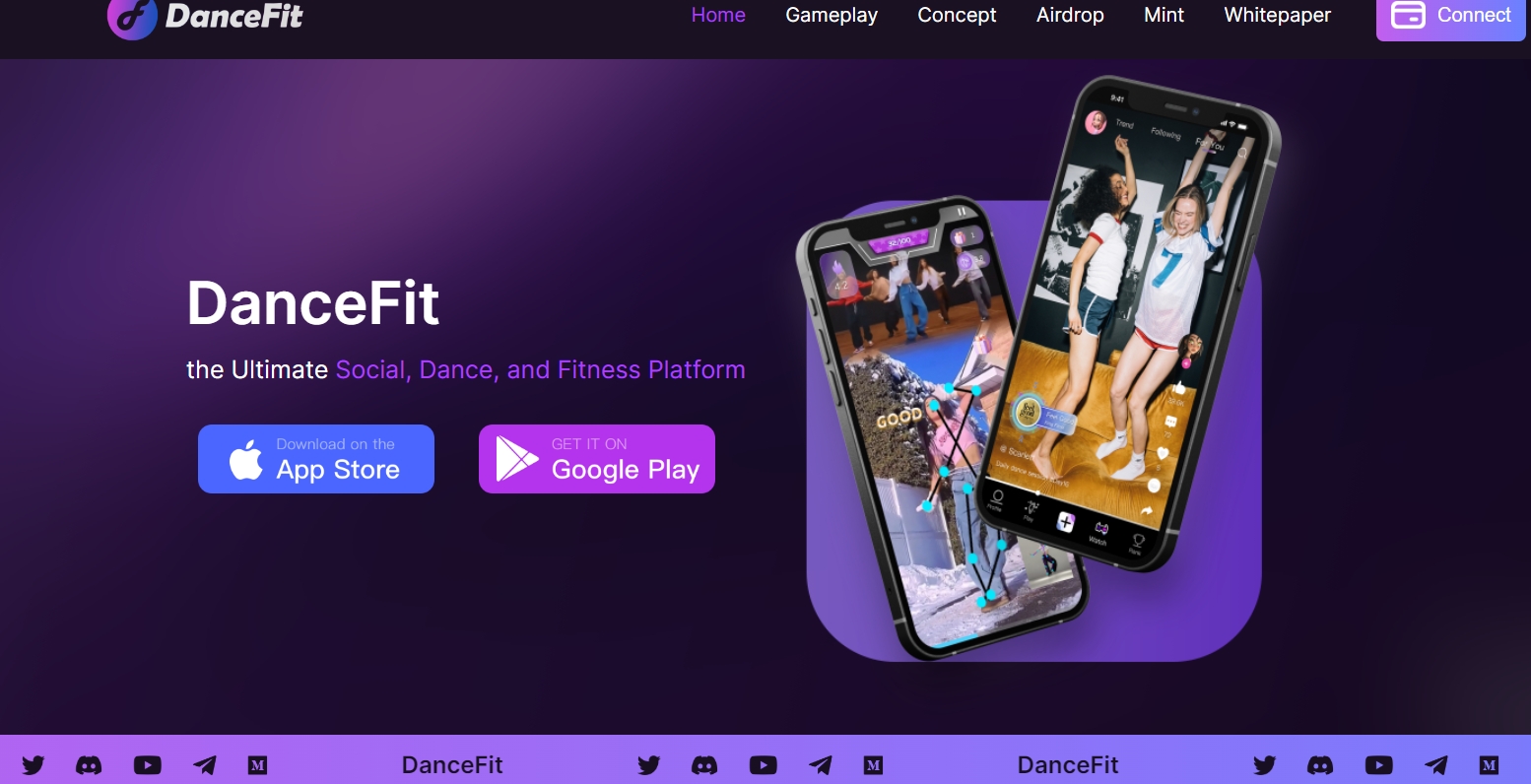 Tokens $DDR and $DFIT
$DDR is a token used in the DanceFit application to enhance NFTs, restore energy, engage in live battles, rate videos, and purchase virtual characters, skins, and backgrounds.
$DFIT is the governance token of DanceFit used to enhance NFTs, acquire limited equipment, earn rewards for dance streams, and create dance video NFTs. $DFIT holders have the ability to determine profit distribution and possess project management rights.
Both tokens play an important role in the DanceFit ecosystem, providing users an enhanced experience and the ability to participate in various app functions.
The token distribution is as follows:
| | |
| --- | --- |
| Group | Token Distribution |
| Dance Fitness Community | 38% |
| Team | 22% |
| Private Investment Round | 10% |
| Seed Investment Round | 8% |
| Treasury | 7% |
| Liquidity and Exchange | 5% |
| Ambassadors | 4% |
| Marketing | 3% |
| Public Sale | 3% |
Development Plan
Below is the development plan for DanceFit in the coming years.
Third Quarter 2023:
Sale of NFT passes
Collaboration with dance studios and KOLs (Key Opinion Leaders)
Community building
Fourth Quarter 2023:
Sale of NFT clothing
Listing of DFIT and DDR
Launch of trading platform
Beta testing
First Quarter 2024:
Local partnerships
Onboarding more influencers
Community expansion
Development of AIGC (Artificial Intelligence Generated Choreography)
DanceFit is a unique platform that brings together dance, technology, and social interaction, providing users the opportunity to enjoy dancing, create and watch dance content no matter where they are.