FitBurn is a fitness application that uses artificial intelligence (AI) to create personalized workouts to help users lose weight, improve their health, and physical fitness. The app was developed by a team of engineers and scientists from Singapore and is already available in over 100 countries worldwide.
Contents: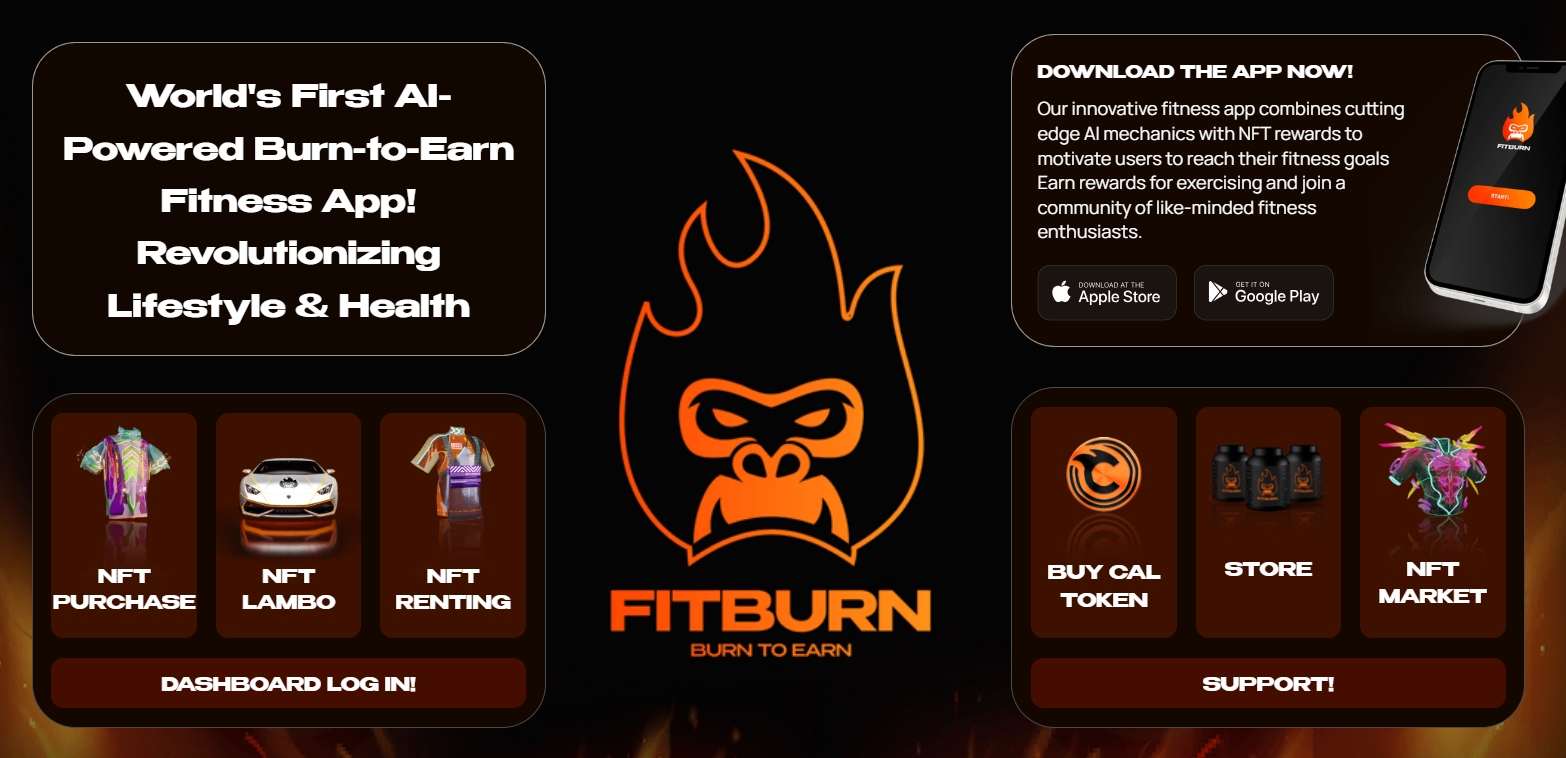 How does FitBurn AI work?
FitBurn AI uses data about your physical fitness level, goals, and lifestyle to create personalized workouts. The program takes into account factors such as your weight, height, age, level of physical fitness, and current level of physical activity.
Once the program is created, you can start training. Workouts will be in real-time and adapted to your level of physical fitness. You will also be able to track your progress and see how you change over time.
Advantages of FitBurn
FitBurn offers a range of advantages compared to other fitness applications. Here are some of the key benefits:
| Features | Description |
| --- | --- |
| Personalized Workouts | FitBurn uses AI technology to create personalized workouts tailored to individual user needs to maximize the benefits of training. |
| Earning Potential | Users can earn money by engaging in sports, which serves as a great incentive to maintain a healthy lifestyle. |
| Wide Selection of Workouts | FitBurn offers diverse workouts suitable for all fitness levels and user preferences. |
| Easy to Use | The application has an intuitive interface that makes it easy for users to find and start their workouts. |
CAL Token
CAL is the key token of the FitBurn platform with a limited supply of 2,000,000,000 tokens. Fundamental token functions include:
Purchasing products and services on the platform (subscriptions, supplements, accessories, etc.).

Staking for:

Rewards in CAL tokens.
Multiplier for burned calories.
Fees and discounts on products/services.
Entry to exclusive/VIP events.
Voting rights.

Rewards distribution for:

Active NFT holders.
Token stakers.
Liquidity providers.
The CAL token promotes participant activity, provides access to platform products and services, and offers various incentives for token stakers and NFT holders.
FitBurn offers an innovative approach to fitness, combining AI technology, NFT, and cryptocurrency to motivate users to achieve their health and fitness goals. With its unique features and strategic partnerships, FitBurn promises to become a pioneer in the fitness industry.