Flesh BNB: earn BNB through mining
Flesh BNB — a mining simulator where you simply mine BNB. Just buy Zombie Farmer with BNB. After that, your zombie character will start eating flesh by placing the found BNB in your wallet. You can reinsert BNB to increase your meat eating rate. Alternatively, you can collect BNB and your zombie farmer will keep filling your bag again.
Contents:
Description of the Flesh BNB project
Unlike other staking games that pay ridiculous amounts like 100% daily, which causes instant and massive inflation, FleshBNB pays an average of 3% daily.
Flesh BNB pays 3% per day, based on current meat efficiency. The efficiency level rises and falls as you and other players acquire Zombie Farmer and collect BNB.
Flesh BNB
The goal of the game - to get more zombie-farmer earlier and more often than other players. This will help you to earn BNB faster.
Steps to making money:
| | |
| --- | --- |
| 1. | Buy Zombie Farmer. |
| 2. | Find BNB. |
| 3. | Reinvest BNB to get more Zombie Farmer. |
| 4. | Collect your BNB and get profit. |
Zombie Farmer will keep filling your BNB bag non-stop for 24 hours. After 24 hours, your bag will fill up and Zombie Farmer will stop eating until you use BNB in the bag with Reinvest or Collect. You cannot sell your Zombie Farmer back. The only way to get BNB - by grabbing them from the bag.
More information about the Zombie Farmer
Dapps, games and contracts, featured on this site, are for entertainment purposes only and should not be construed as investment products. By using this site, you acknowledge that the only party you interact with - the game contract, deployed on the blockchain itself, and the developers are in no way liable for any damages. Invest as much as you are willing to lose if you fail.
You can read information about the project on the main page. Your personal statistics are also presented there. If you want to stay up to date with all innovations, subscribe to the telegram community.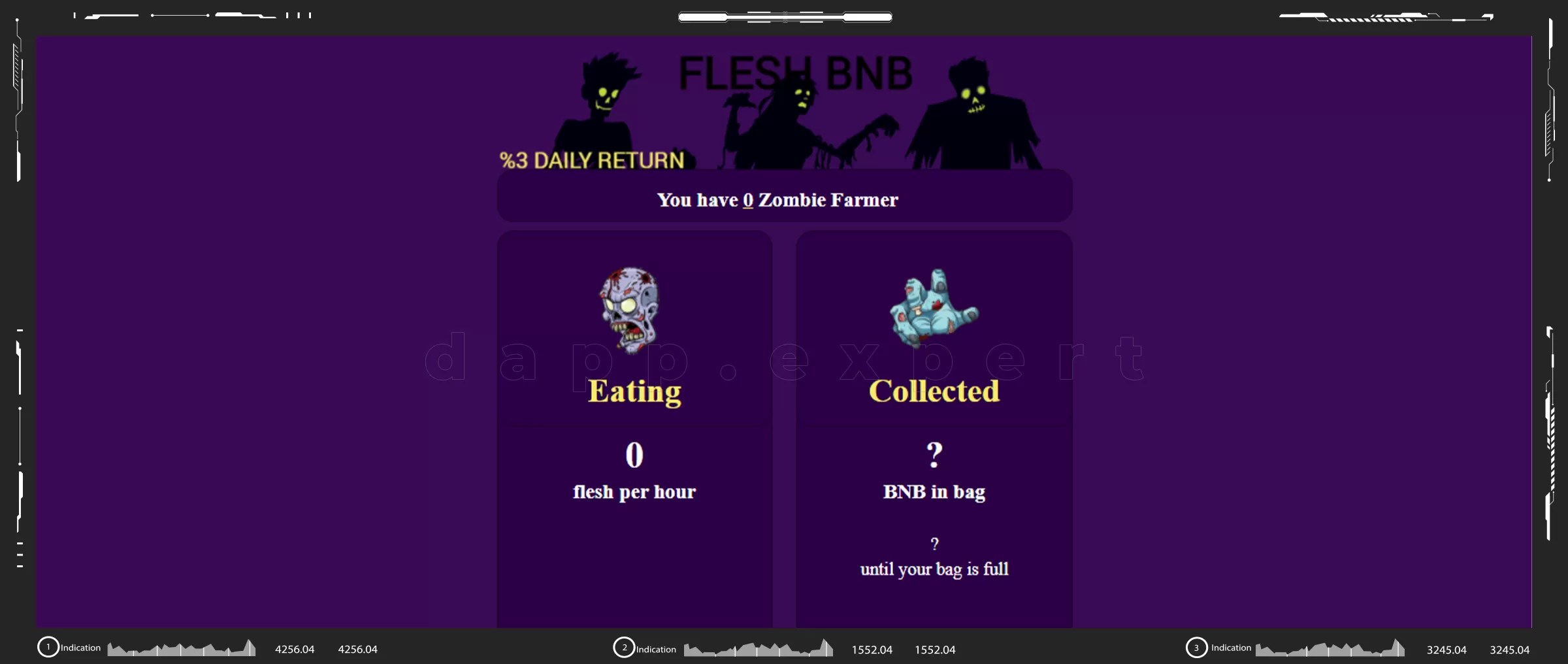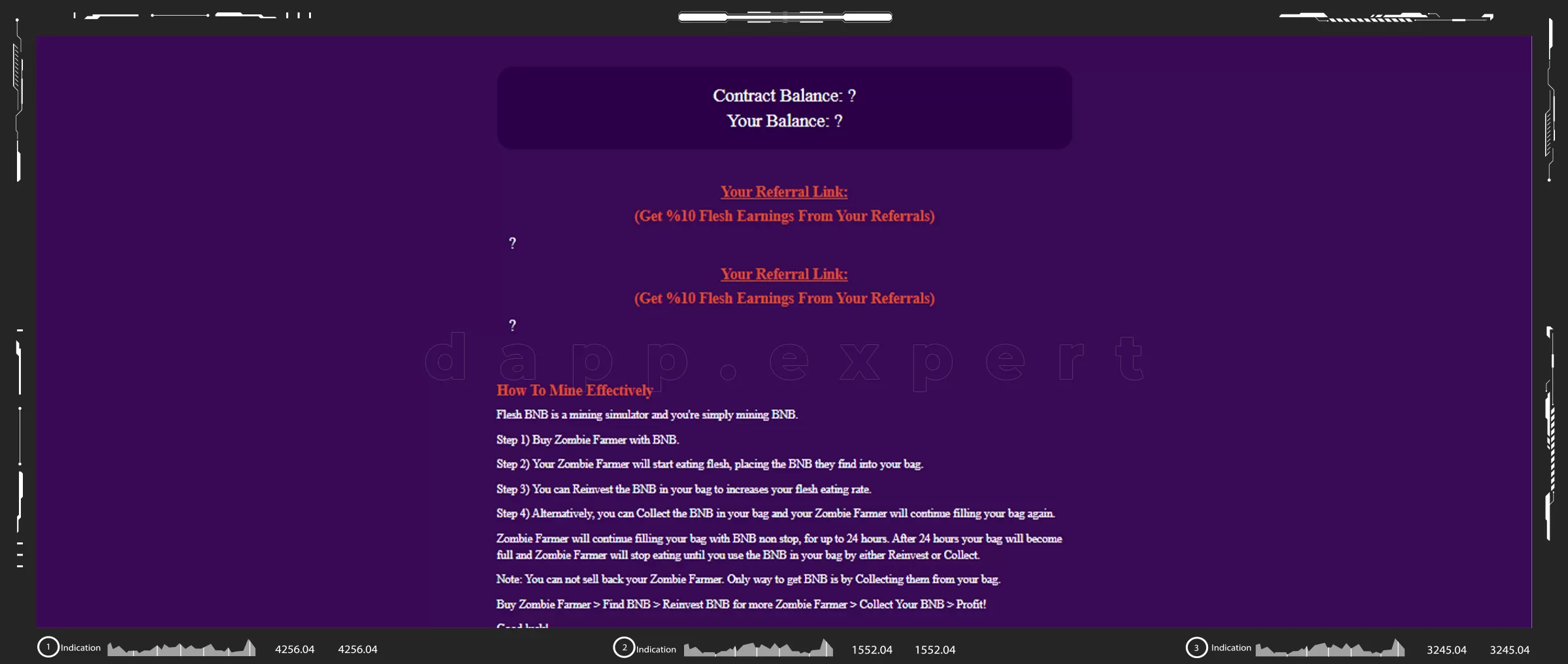 Flesh BNB: earn BNB through mining Statistics
Volume
ATH: 3.176
(Apr 14, 2021)