FluxFans is a community created to support the RunOnFlux ecosystem. The main goal of FluxFans is to promote and expand the use of the RunOnFlux.io platform and the $FLUX token. To achieve this goal, an auxiliary BEP-20 token called $FFT (Flux Fans Token) was created.
Contents: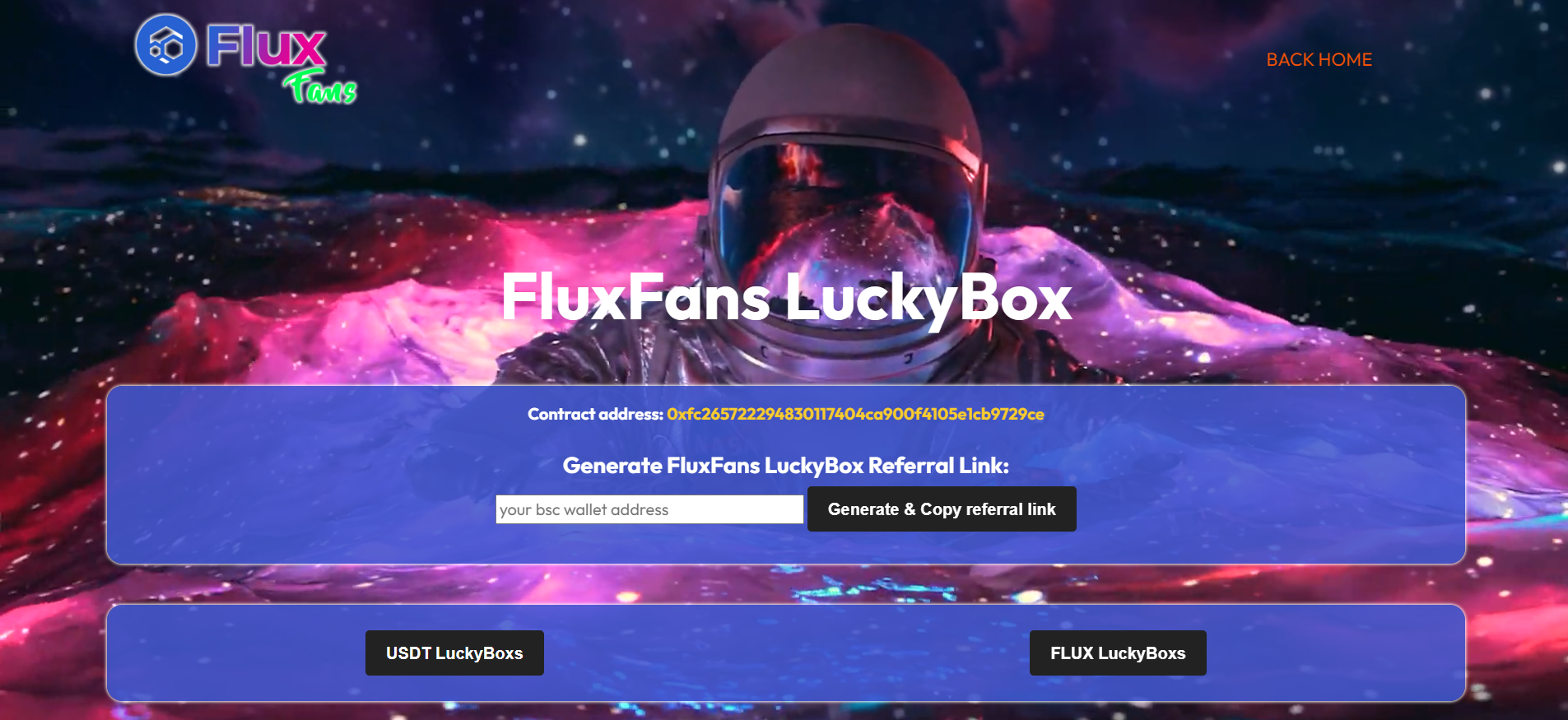 FluxFans Platform Goals
The goal of the Flux Fans token is to burn original $FLUX tokens with every purchase and sale on the BSC network, reducing the overall supply of $FLUX. This makes the $FLUX token increasingly scarce and expected to increase in value.
Thus, $FLUX becomes a deflationary token!
In addition, with each transaction, our own auxiliary token $FFT is also burned, which also has an upward effect on the price of $FFT.
Purchasing and holding $FFT tokens has several advantages. It is a deflationary token, which means its supply will decrease over time, ensuring long-term value appreciation. $FFT token holders support the burning of $FLUX through their purchases. Every $FFT holder will receive random rewards in $FLUX tokens at certain intervals!
The $FFT tokenomics are as follows:
Contract address: 0xbb95cca22a1f7746a538c3bf314565acf68193da
Token symbol: $FFT
Decimals: 18
Total supply: 44,000,000
Initial supply: 440,000
Platform: Binance Smart Chain (BSC)
Token type: Deflationary
The $FFT token is tradable. The total commission is 6% for every purchase and sale! Also, the $FFT token is confirmed to be burned, and $FLUX is also burned due to it. The distribution of random rewards takes place in $FLUX.
Development of the Blockchain Ecosystem
Their approach of using a deflationary token to stimulate the value and use of the main $FLUX token may be attractive to investors and platform users. The FluxFans roadmap for 2023 includes the following stages:
Quarter
Events
Q2
Launch of the FluxFans.space website
Launch of the $FFT token>
Listing on PancakeSwap DEX
Initiation of $FLUX and $FFT burning
Initiation of $FLUX rewards
Q3
Marketing
Listing on CoinGecko and CoinMarketCap
First CEX listing
Expansion of support for $FLUX
Q4
More DEX and CEX listings
Daily trading volume of $FFT reaching $10,000
Further plans
At the moment, FluxFans has already achieved some results: they have burned 8411.7487 $FFT and 32.3069 $FLUX.
It is important to note that FluxFans also provides an API for obtaining various statistical data and transaction information.