Footballcoin — a brand new NFT football game, based on blockchain technology, where users can directly transform into a player with superior skills, a talented manager with multiple tactics.
Contents: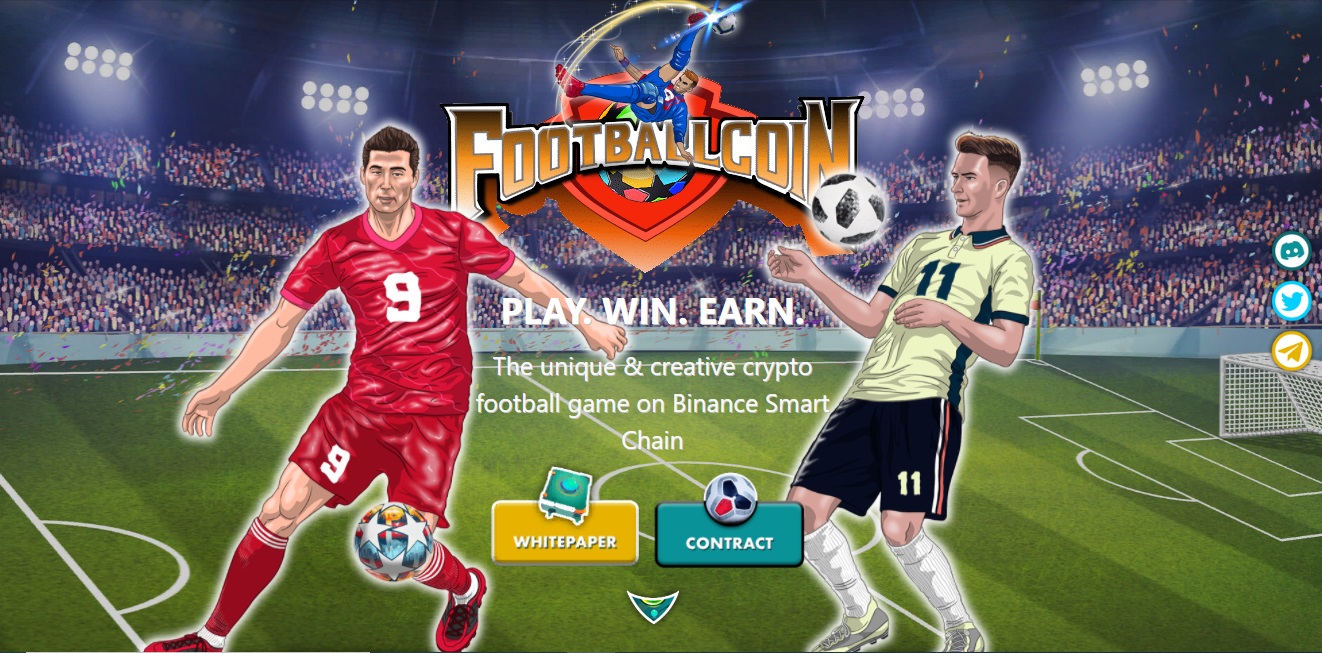 About the Footballcoin project
If you can't become a superstar in real life like Cristiano Ronaldo or Lionel Messi, you can join and become a legend on Footballcoin. The player's task - to win matches, increase experience points and receive Crypto Token rewards. Users can upgrade players with items, available in the game such as clothes, shoes, socks. Users can also transfer players to make a profit and keep buying other players. In addition to rewarding profits from the players themselves, users can also buy shares, auction clubs and stadiums to create additional sources of income.
Other features:
| | |
| --- | --- |
| 1 | In addition to football, in the Metaverse space, players can experience many other sports that can only be seen on TV or on the Internet. |
| 2 | Each player will be divided into different positions. Including: Forward (ST, RF, LF), Midfielder (CM, CDM, CAM, RM, LM), Defender (CB, RB, LB), Goalkeeper (GK). |
Each player will have 3 parameters plus fitness parameters. Your mission - to participate in friendly matches, PvC (player versus computer) or PvP (player versus player) matches to win and get rewards and experience. Players will transform into coaches to select the right squad and players. You will receive experience points and rewards when the home team wins. Players can choose to train in a squad to participate in competitions to gain experience as well as increase the required star index. Players, who participate and win multiple matches, will increase their level, experience points and stats index. Members who have reached level 40, corresponding to 4*, can purchase cards to upgrade to the legendary level.
More about defi app
Players, owned by the user, will be represented by a unique identifier, called a non-fungible token (NFT), and will remain on the blockchain. Owning these NFTs means you own unique superstars, legends competing in the football metaverse.
The site uses the BEP-721 standard to generate an NFT token, which can help players to manage their NFTs easily on the Binance Smart Chain ecosystem.
Footballcoin
The site has a brief description of the gameplay. Also, there is a published RoadMap with future updates. The smart contract was not audited.