Forbitspace — a convenient aggregator protocol on Ethereum
Forbitspace — an interaction aggregator protocol that brings together decentralized applications. It allows crypto traders to get high liquidity and better prices in one interface.
Contents:
Description of the forbitspace
forbitspace — an aggregator protocol that allows traders to use a wide variety of financial instruments in a single interface. The project uses a smart order routing algorithm that splits one transaction into multiple orders on different DEXs, and also optimizes orders, allowing crypto traders to use more liquidity and get the best prices, low costs and efficient maximum liquidity.
The next generation automated market maker protects users from direct attacks and offers capital efficiency to liquidity providers. It allows digital assets to be deposited into liquidity pools while receiving real-time interest in the form of FBS tokens. Liquidity providers collect rewards for assets, locked in pools, and rewards for additional profitability in FBS tokens.
Other features of this crypto exchange:
| | |
| --- | --- |
| 1 | Forbitspace DEX aggregator uses smart order routing algorithms to get liquidity from different DEXs and offers users the best token exchange rates. |
| 2 | The platform has the ability to optimize slippage, swap fees and minimize slippage for large orders for users and offers traders the best possible price in the shortest possible time. |
By linking your wallet, you can choose which digital tokens you want to exchange. forbitspace will show you a comparison table with the exchange rates of different DEXs. You can also compare individual rates with the best available to get a clearer picture.
Нforbitspace also tracks the liquidity of over 22 leading decentralized exchanges and synthetic asset providers.
Forbitspace
It compares prices across different decentralized exchanges to provide users with a reliable way to access high liquidity for DeFi assets at the best market prices and related rates.
More information about defi app
There is an introductory document on the site. It contains all information you need to work. Also, there is an "About" page. There are future updates in RoadMap.
If you want to stay up to date with all innovations, subscribe to the community on these social networks:
You can also leave your e-mail address on the site to receive a newsletter with project news. The smart contract has not been audited.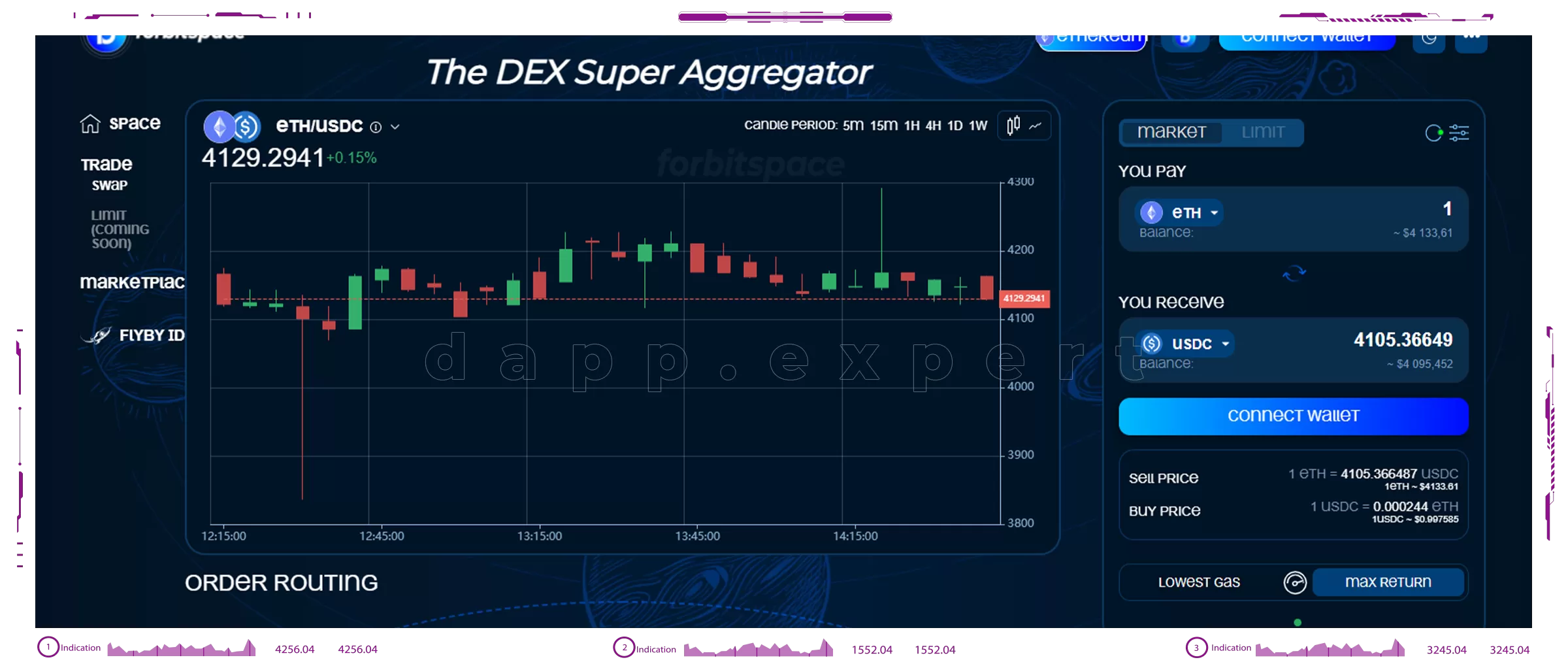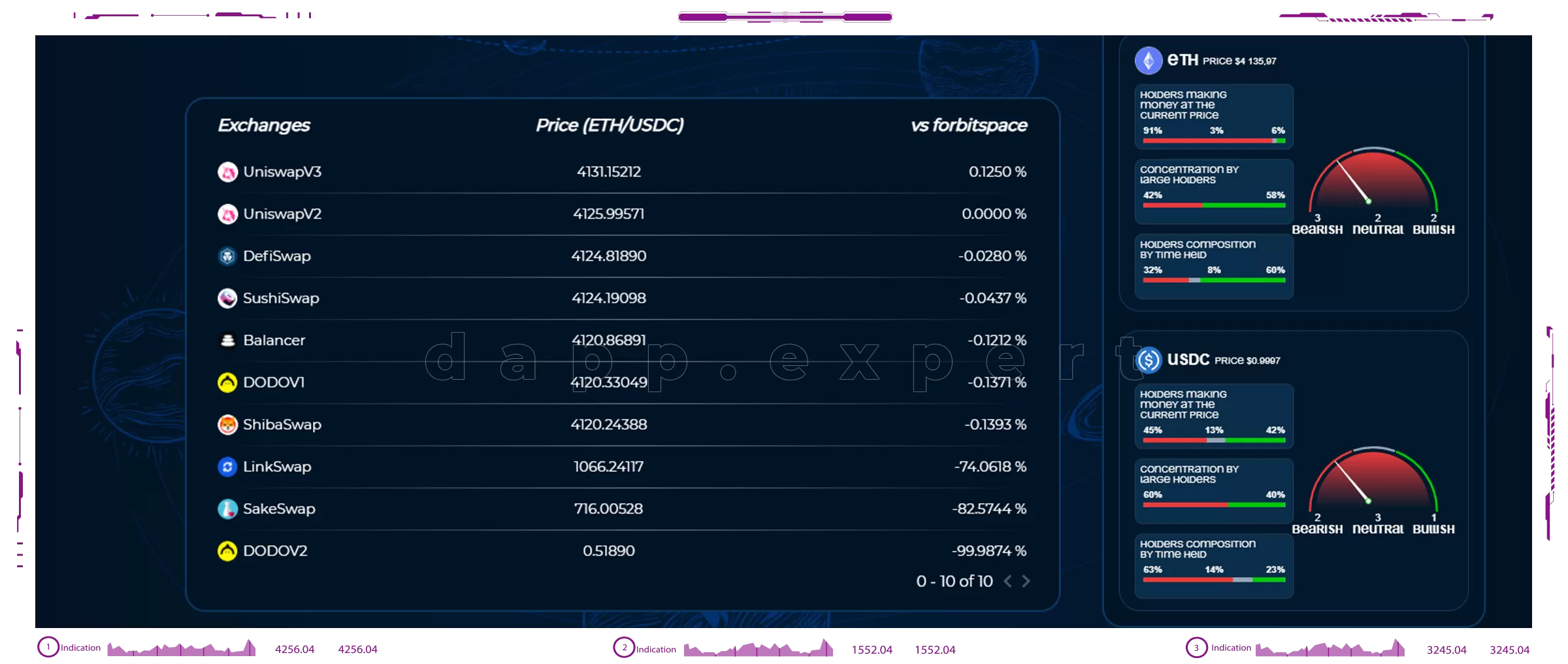 Forbitspace — a convenient aggregator protocol on Ethereum Statistics