Hashbon Rocket — token exchange on Binance
Hashbon Rocket — the next generation of DEX. While Uniswap allows you to exchange one ERC-20 token for another ERC-20 token, Hashbon Rocket allows you to exchange any ERC-20 token for any BEP-20 token and vice versa. Thus, the developers have implemented a true decentralized internetworking exchange.
Contents: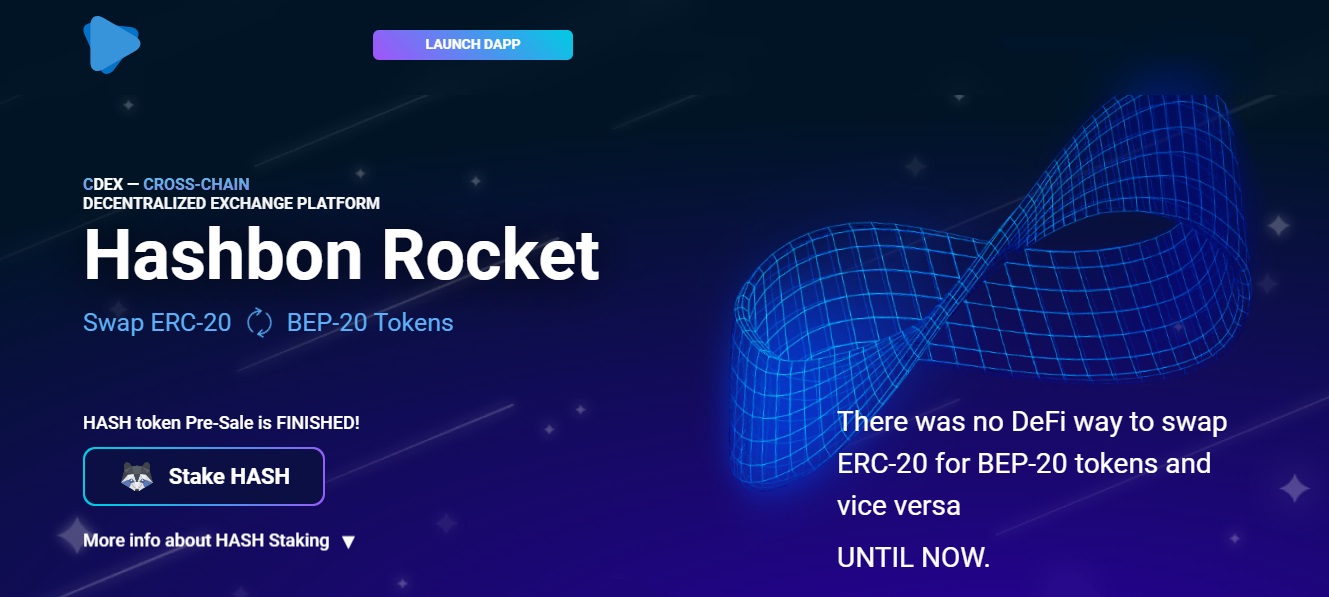 About the Hashbon Rocket platform
Hashbon Rocket uses the Proof of Stake consensus mechanism, where different arbiters make decisions, and the weight of their decision depends on their share of HASH tokens. The more their share, the more votes they have and the higher their fee. The HASH Token - the fuel for the HashbonRocket as it helps the various participants in the system to use the services. For example, to make exchanges, liquidity providers (LPs) must pay arbitrators a commission in HASH tokens. Arbitrators use tokens as an indicator of their voting power, and those wishing to issue DeFi bonds or launch a crowdsale will pay for this with HASH tokens.
HASH is also the governance token for voting on HashbonRocket. The platform is evolving thanks to the holders of HASH tokens, and their solutions are critical to its development. The voting process is free, but there is a fee to initiate it. Future services like Launchpad, DeFi lending (bonds), third-party token placement are creating demand for HASH tokens. To conduct a crowdsale on the platform, you will need HASH tokens to issue bonds.
Other features:
| | |
| --- | --- |
| 1 | True cross-chain decentralized exchange. |
| 2 | The swap's fairness is ensured by a network of arbitrators. |
| 3 | Supports EVM-compliant blockchains. |
The liquidity provider uses the Hashbon Rocket to set up a trading pair, converting ERC-20 and BEP-20 tokens into smart contracts. The client transfers tokens to one chain and receives tokens from another. A network of arbitrators validates the trade and interconnects.
HashbonRocket on social media
The site has an introductory document and WhitePaper. With their help, you can study the site in more detail. Also, a short description is on the main page.
From social networks, the community leads:
There are already over 20,000 readers. Subscribe, read news and chat with other members. The smart contract has not been audited.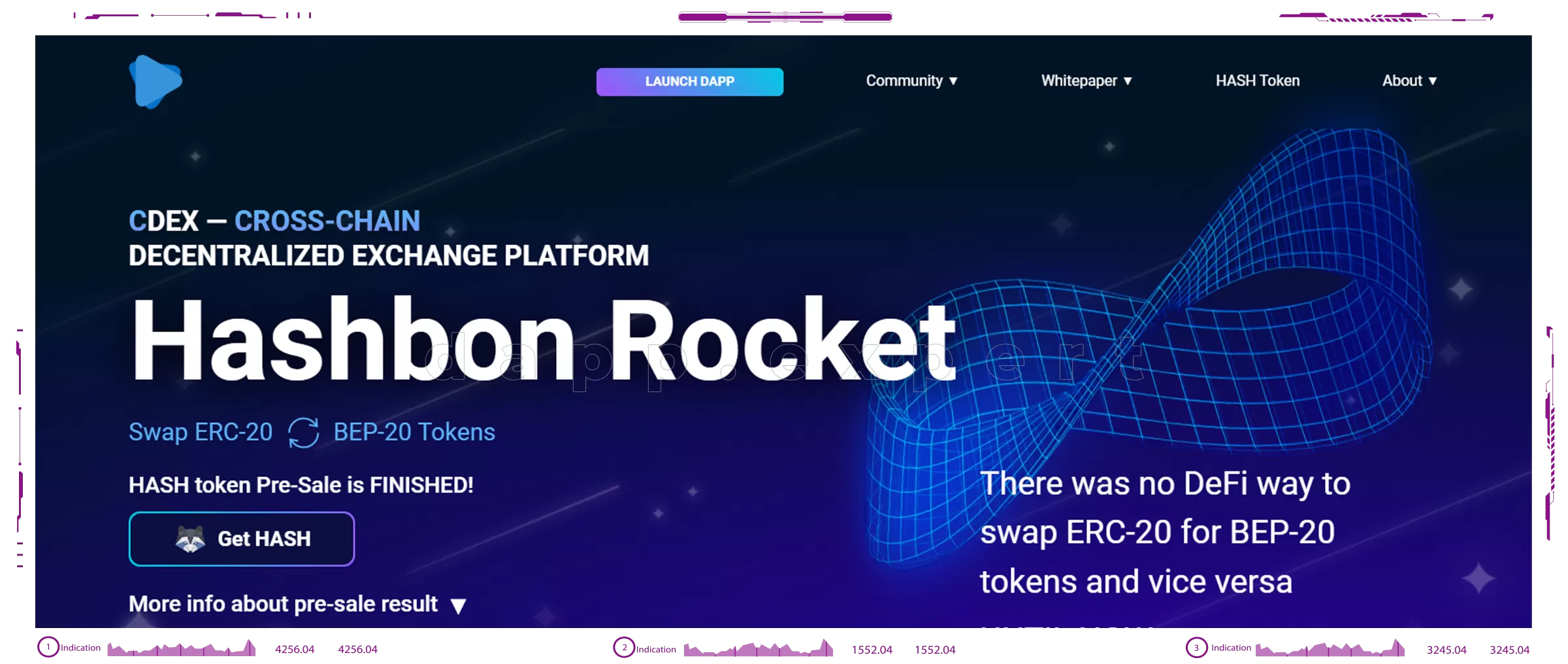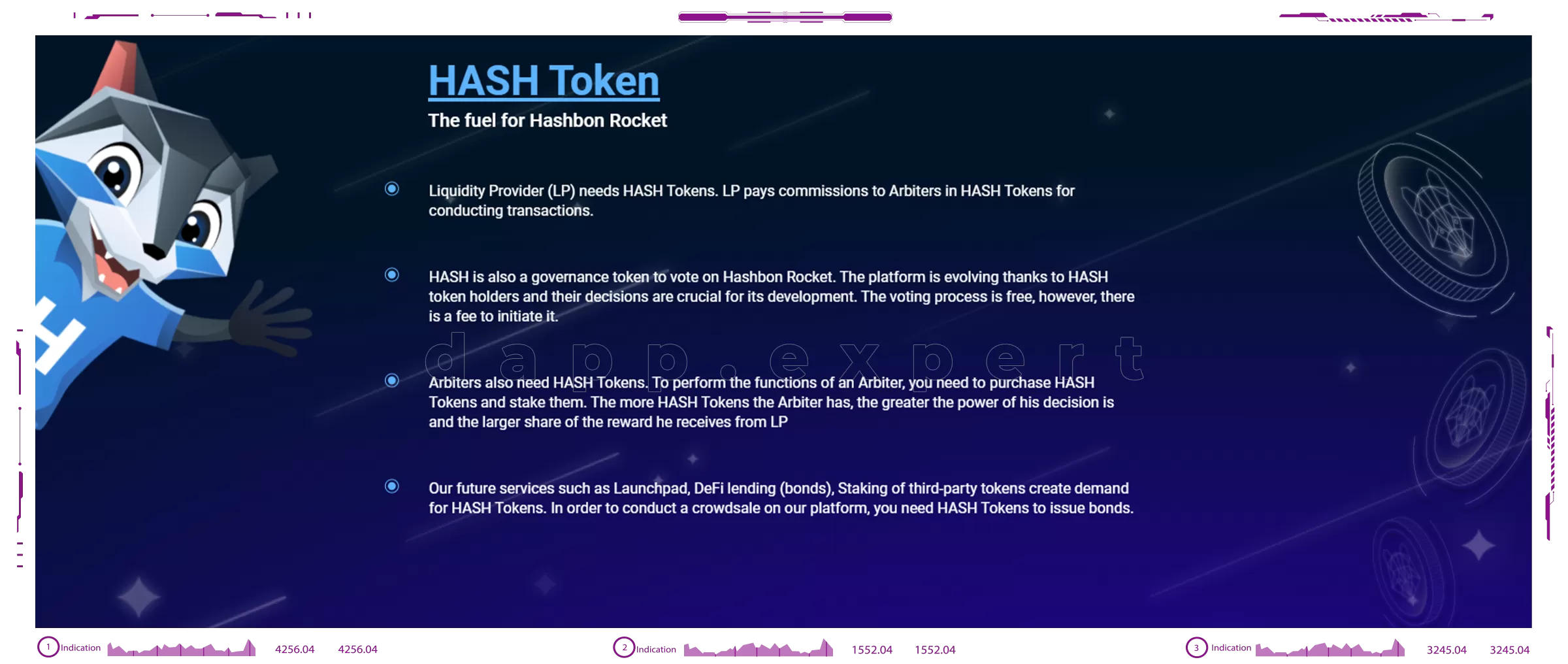 Hashbon Rocket — token exchange on Binance Statistics