MadBunnies
Category:
Blockchain:
Language:
Platform:
MadBunnies — limited NFT edition
MadBunnies — 10,000 cool hand-drawn and computer generated NFTs that you can buy, own and trade. The platform operates exclusively on the Binance network.
Contents:
Description of the MadBunnies project
Unlike regular cryptocurrencies, non-financial tokens (or NFTs) cannot be directly exchanged with each other. This is because no two NFTs are the same, even if they exist on the same platform or in the same collection. You can say with absolute certainty that you own your digital collectible.
There is only one specific manifestation of your collectible on the blockchain, and the blockchain publicly tracks every transaction so ownership cannot be challenged.
MadBunnies
MadBunny coin price starts at just 0.01 BNB and goes up to 0.10 BNB. The price chart can be viewed on the website. By creating MadBunny, you not only get your own cool NFT, but also help fight hunger around the world, as part of the proceeds will be donated to a charity. Once all 10,000 have been minted, you will no longer be able to mint, but you can trade in the market.
Features of use:
| | |
| --- | --- |
| 1 | You can mint a new MadBunny while it is still minable and it will immediately appear in your wallet. |
| 2 | Make sure you have the installed Metamask extension. Add the Binance Smart Chain to Metamask. |
| 3 | Fund your BNB wallet with services that allow you to exchange money for BNB. Select the MINT option to visit the Dungeon and begin minting. |
Get the Trust Wallet app (for Android) or Metamask (for iPhone). Fund your BNB wallet with services that allow you to exchange your money for BNB. Make sure you have an installed BNB Binance Smart Chain (and not BNB Binance Chain) and visit the website via the DApp browser in this app.
Additional information
The site has a short description of the project. Thus, each participant can study the features of the site. The Medium blog posts news articles.
If you want to stay up to date with all innovations, subscribe to the community on these social networks:
Smart contract audit is available here.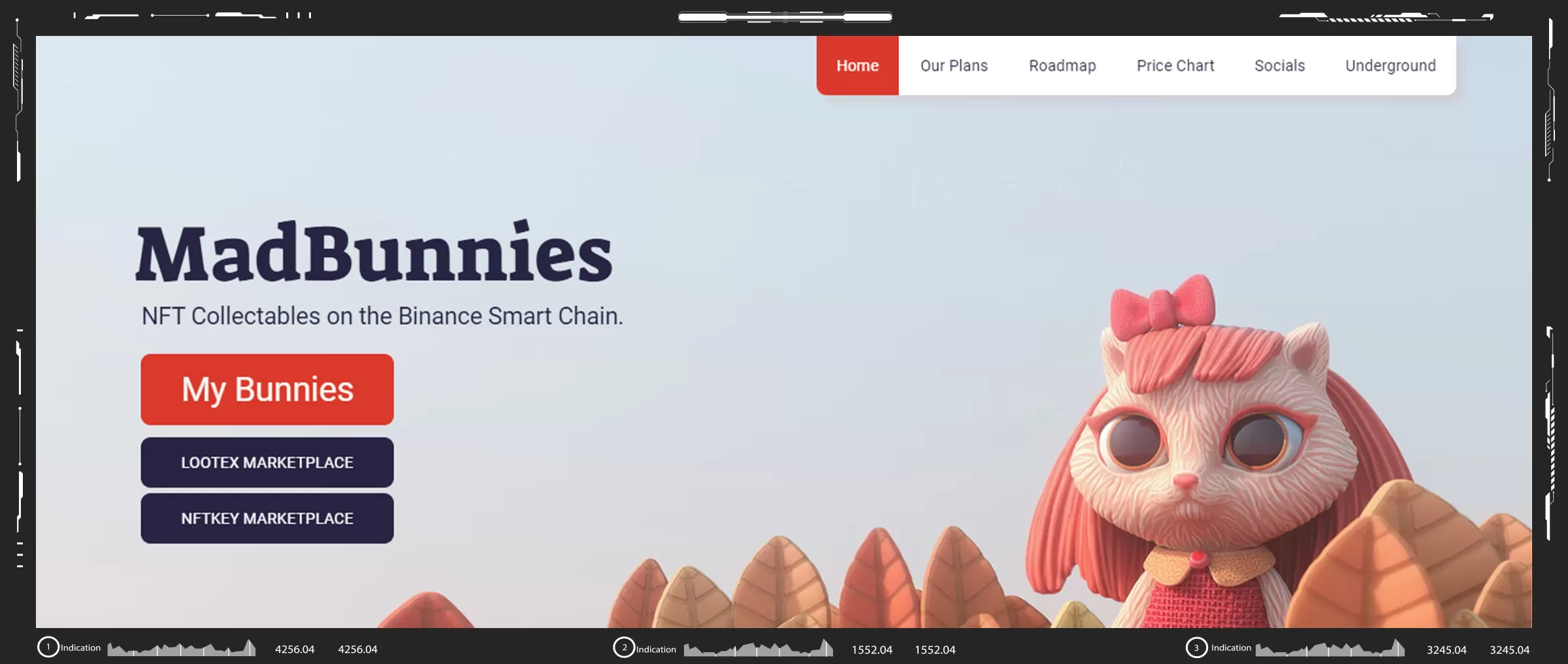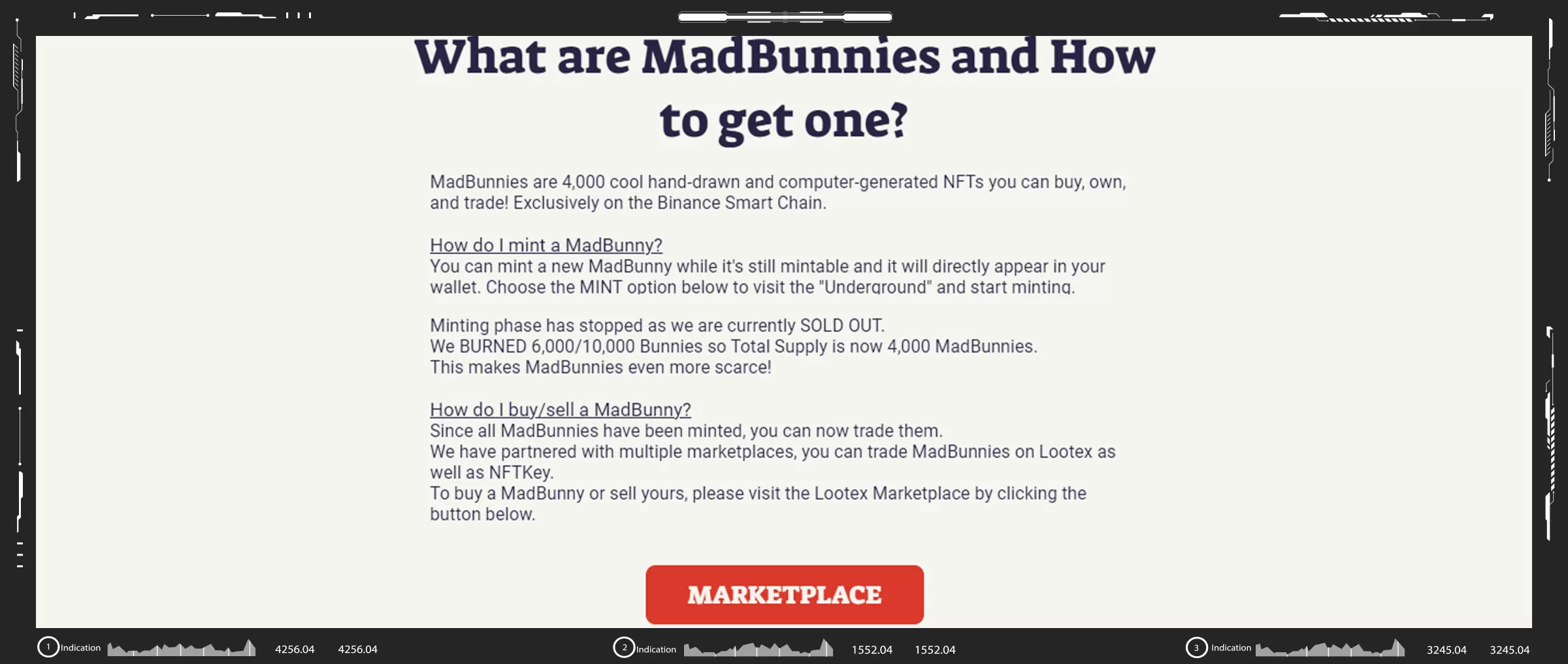 MadBunnies — limited NFT edition Statistics
Volume
ATH: 90.658
(Sep 6, 2021)