MEEET — a Web3 farming game with built-in Game-Fi and Social-Fi elements.
Contents: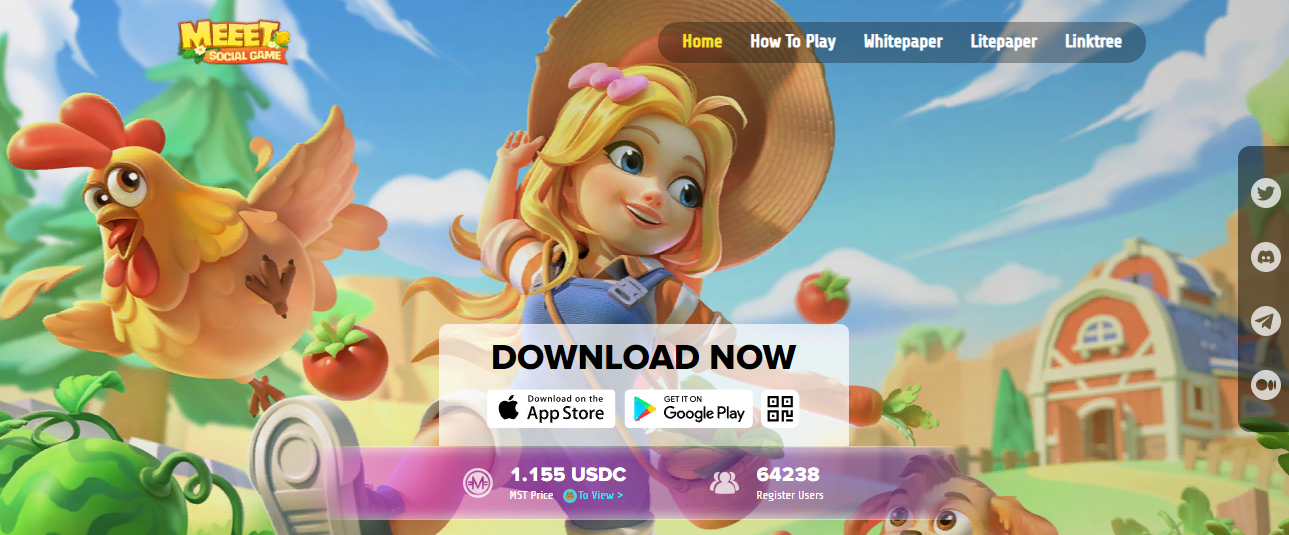 What is special about MEET?
In MEEET, players with NFT farmers can complete tasks by planting, harvesting, feeding animals, processing food in factories and selling food to earn currency. This currency can be used in the game or cashed out for profit. Players can gather their friends and form a guild. As a rule, the more friends you have, the faster you can complete tasks, which means it's easier for you to earn tokens.
Rules of the crypto game:
| | |
| --- | --- |
| 1. | To get started, users need to download the MEEET app and register. |
| 2. | Create a new wallet and transfer BNB to your gaming wallet. |
| 3. | Buy a farmer. You can use the Filter tool to find the character you like. Make sure you have enough BNB to buy. |
| 4. | After buying a Farmer, strength will be restored at a rate of 25% every 6 hours. You can start playing MEEET right away and make money after the first 25% power recovery. |
The marketplace — a place, where users can sell/buy their NFT Famers, badges and equipment. The Marketplace has a simple filtering and sorting feature for easy navigation.
The user can buy and sell NFT Famers, Character-box and Equipment on the in-app marketplace.
MEEET
Once planted, the plants take some time to grow, after which players can collect them and use them to complete quests. Players can burn MST to increase their growth. Factory production can also be sped up by burning MST.
Players can steal crops from their friends to produce products in factories, can freely communicate with others and give crops and products to their friends and receive a red flower as a thank you.
More about the gameplay
Players can create a family to play together. The default family contains 30 members. Members of the same family may steal vegetables or communicate with each other. Players from the same family can transfer products to other users and receive an activity value of 20. The activity value of a family is equal to the sum of the activity values of all members. Every week, the family at the top of the Activity Value rankings can win a prize.