Official launch of MOONLION METAVERSE.
The day when absolutely every user using cryptocurrency will be able to earn big money. Without much effort, you can easily and quickly start earning every day in the MOONLION METAVERSE!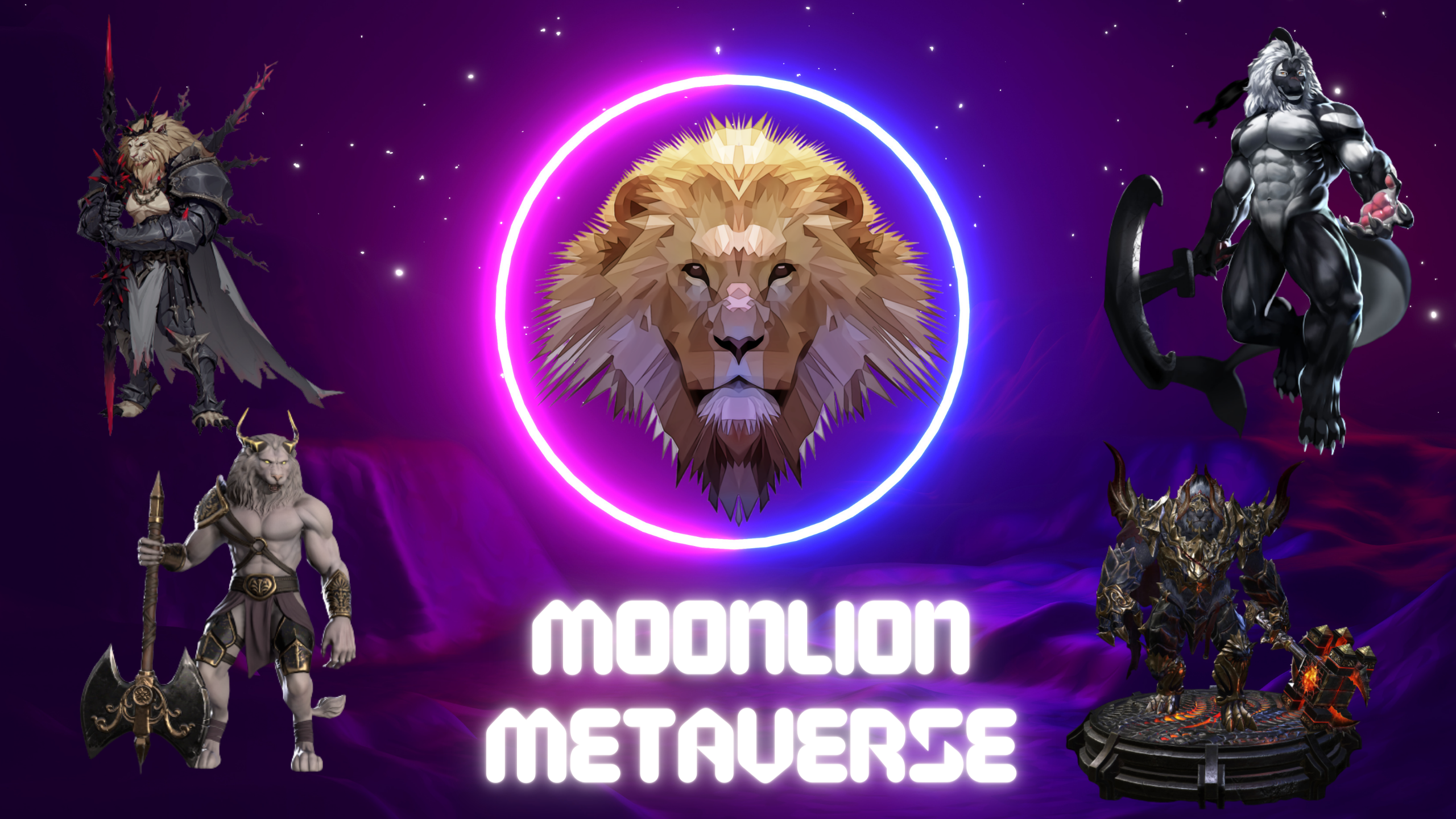 WHAT IS MOONLION METAVERSE?
It's a global metaverse provides users with countless opportunities to make real profits.
It is a place where NFT hero assets, weapons, virtual property skins, character modifications and more interact in a huge virtual economy and generate up to 2% profit every day.
Site domain creation date:01/05/2022
Project start:10/12/2022
Deposit:The minimum amount is $100, the maximum amount is $10,000 per transaction in USDT (TRC20), BUSD (BEP20), USDT (ETH), USDC (POLYGON) cryptocurrency.
Withdrawal of funds:weekly on Saturdays withdrawal from $10 to: USDT, BUSD, USDC, MOLI tokens.
Moonlion is a cross-platform discovery metaverse where you can buy NFT heroes and make money of them.
Profit is generated due to the fact that the hero mining the internal resources of the game and generates MOLI tokens. In-game resources and MOLI tokens are important for further development in the metaverse.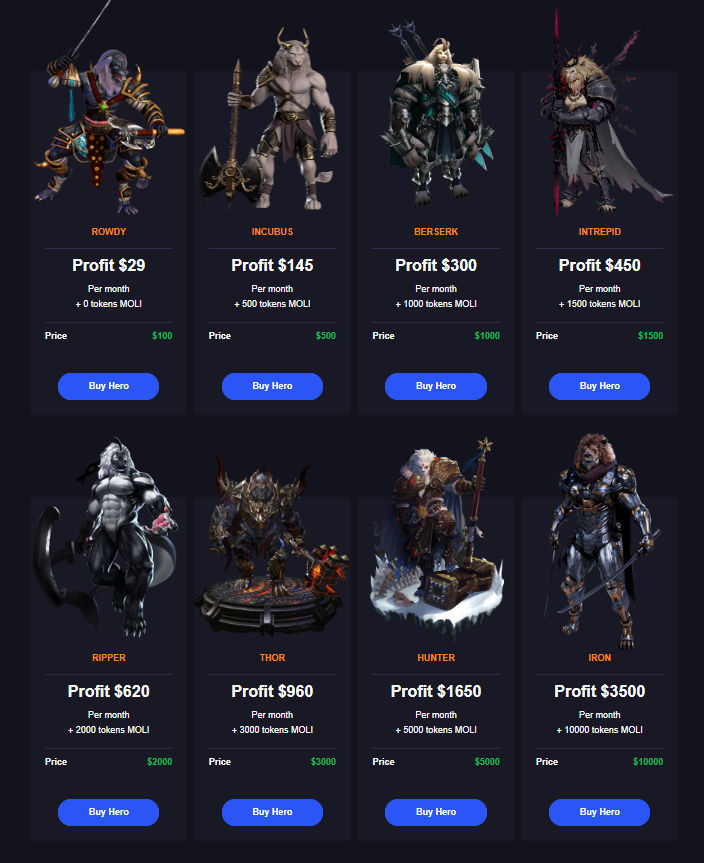 MOONLION METAVERSE is a gaming metaverse of passive income opportunities.
Lions HEROES - seven days a week, generate income up to 35% per month + monthly bonus in tokens, depends on the purchased Hero. Heroes live for 6 months and generate daily income.
Lion's Land - Coming Soon
Lion Shoes - Coming soon. Walk your hero in the metaverse and generate income in MOLI tokens.
HOW TO BECOME AN INVESTOR?
3 steps to get started
REGISTER BUTTON. Click the "Register" button. Enter your details to quickly create a FREE account.
BUY A HERO. We offer different heroes; you need to choose the one that suits your financial goals. Make a deposit.
START EARNING After making a deposit, watch your capital grow, accumulating daily profits in real time.
Interest on deposits is calculated every 24 hours. The countdown starts from the moment the hero is purchased.
AFFILIATE PROGRAM.
You can earn affiliate commission up to 5 levels deep.
7% -3% -2% -1% -1%
The partner reward will be transferred to your balance instantly.
Also, for the turnover of partners of 1 and 2 levels you will receive a bonus.
Team turnover only from referrals of the first and second level Earn even more with the team. For each closed stage, get an active cash bonus to your account for withdrawal:

1 Stage - $50 000 Turnover = $1000 bonus + 25 000 Tokens MOLI
2 Stage - $ 150 000 Turnover = $3000 bonus + 125 000 Tokens MOLI
3 Stage - $ 400 000 Turnover = $8000 bonus + 300 000 Tokens MOLI $
4 Stage - $ 1 000 000 Turnover = $20 000 bonus + 500 000 Tokens MOLI

MOLI is a BEP20 utility token powering the entire Moonlion ecosystem in the
Binance Smart Chain network. MOLI tokens enable trade and commerce within
the Moonlion platform.

STAKING - coins and get rewarded
MARKETPLACE - pay commission
GAMING CURRENCY - buy, sell heroes, land, shoes, skins..
MINT - get unique NFTs
TRADE - and earn
SWAP exchange - MOLI for other cryptocurrency
EARN - coins more your income
PLAY - win, competition, using a token