As with most Dex, on OrbitalSwap you can exchange for any specified currency and vice versa. Orbital DEX will pre-sell $TYTAN and $TYSHARE along with their liquidity pools.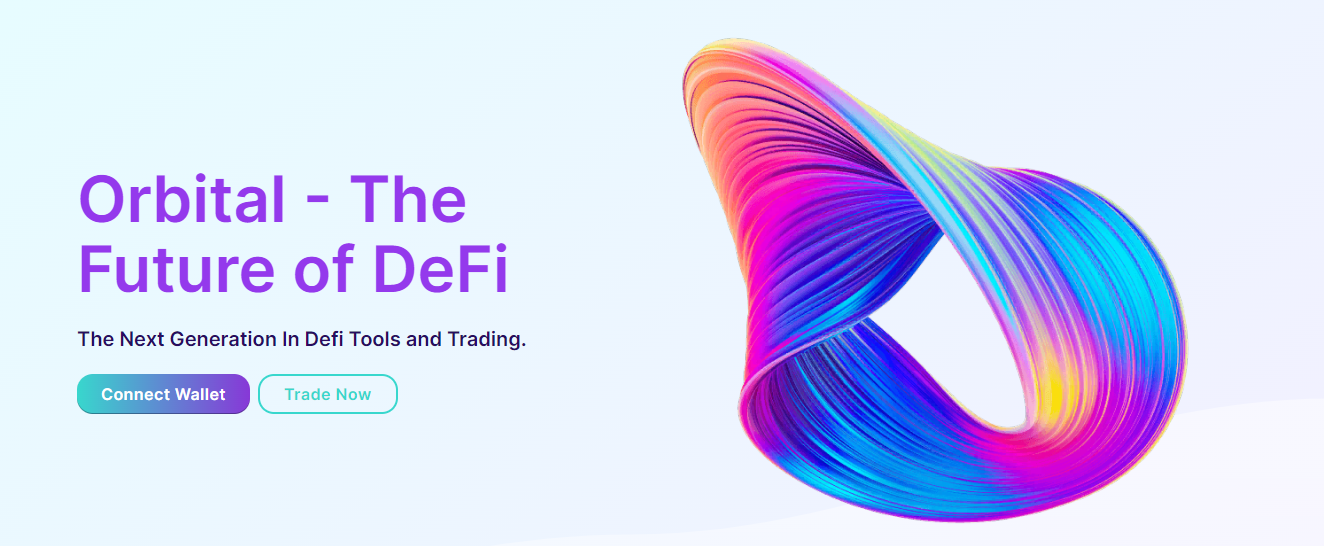 OrbitalSwap will be the place, where $TYTAN and $TYSHARE are bought and sold. Orbital will be doing numerous launches through Launchpad and will have a lot of farming options.
Functions:
| | |
| --- | --- |
| 1. | Presale listing. Create and manage your own presale. |
| 2. | Yield Farms. |
| 3. | Liquidity and token blocking. |
For projects, using the launch pad, Orbital charges a fee of: 1BNB + 1% native tokens + 1% of the raised funds. For listed and traded projects on Orbital, only the standard transaction fee of 0.25% will be charged for all transactions.
Orbs — farming tokens that you can earn from farms and pools on the Orbital Swap.
Orbital Swap
Orbs will have a maximum supply of 14 million with a daily output of 27,000 Orbs. This equates to 0.9375 per block. You can earn Orbs by buying them on the site or by farming. Deflationary mechanics will ensure the longevity of farm rewards and ensure price stability. These measures will include games, fees, Orbital user profiles, storage and many other interactions. Arbitrage will help to control LP Orbs in chains. Orbs will support Tytan through their work and separate price action.
The initial farm settings will be as follows:
ORB-BNB - 60x;
BNB-BUSD - 15x;
USDT-BNB - 6x;
USDT-BUSD - 2.5x;
BTCB-BUSD - 2.5x;
BTCB-BNB - 2.5x;
AVAX-BNB - 2.5x;
ORB-BUSD - 2.5x;
ORB-USDC - 2x;
ETH-USDC - 1x;
BTCB-ETH - 1x;
AVAX-PIGGY - 0.5x.
The Orbital Swaps farms — just the first step the team is taking to expand the ecosystem and provide ways for Tytan to earn and interact with Orbital.