Orbofi is a unique platform that uses artificial intelligence to create virtual assets and distribute them in web applications, games, and metaverses. This platform allows anyone to create AI-generated gaming assets and media assets in just a few seconds, tokenize them on the blockchain, and monetize their assets and virtual factories for cryptocurrencies.
Contents: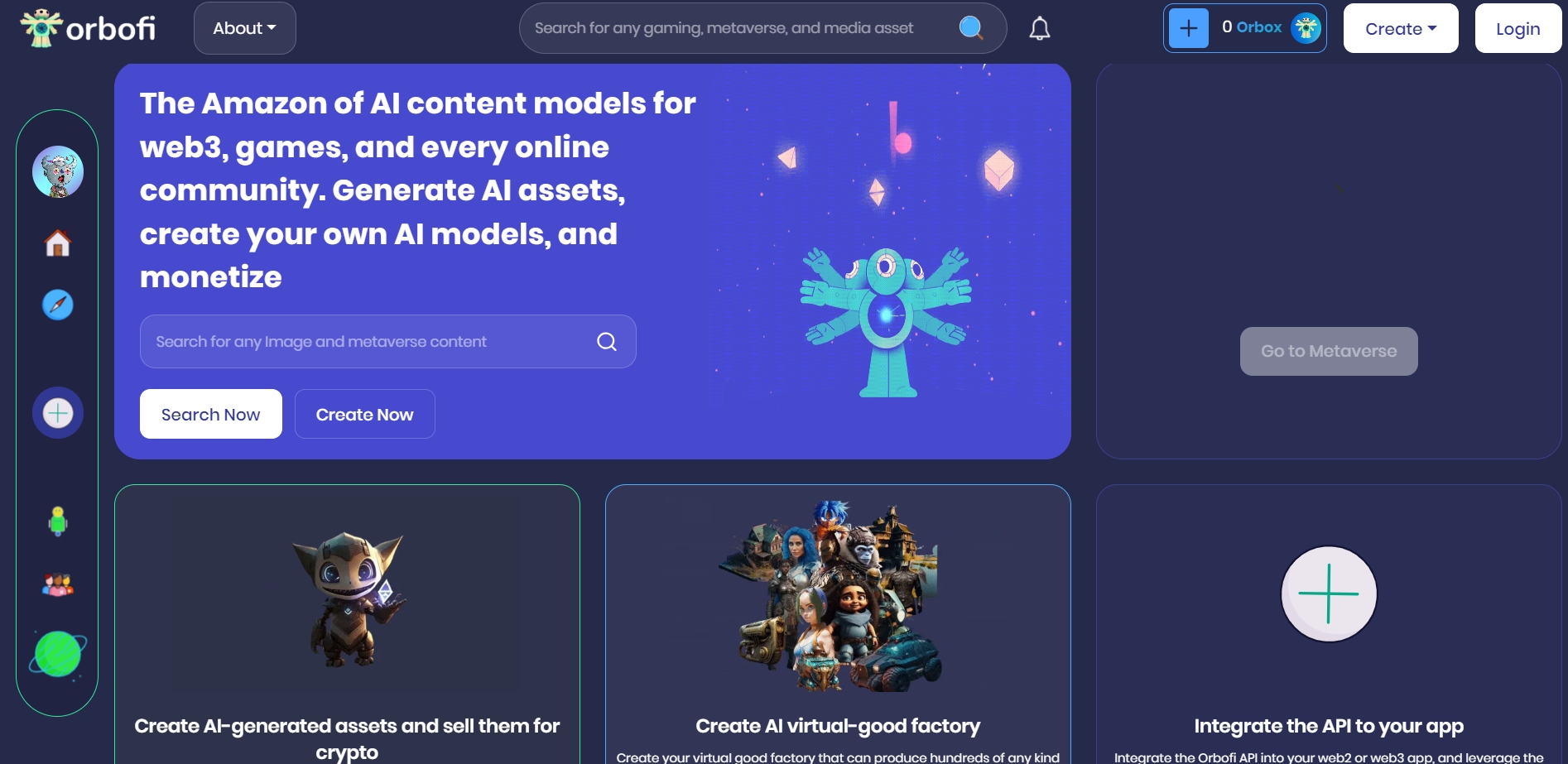 How does Orbofi work?
The Orbofi platform works as follows:
Users create AI-generated content using the tools provided by the platform.
The content is hosted on the platform and made available to other users.
Other users can view and purchase the content using the USDObi token.
Content creators earn revenue from selling their content in the form of tokens.
What advantages does Orbofi offer?
Orbofi offers several advantages compared to other platforms for creating and exchanging digital assets. These advantages include:
Security: Orbofi is built on the Ethereum blockchain, which is one of the most secure blockchains in the world.
Transparency: All transactions on the Orbofi blockchain are public and transparent.
User-Friendly: The platform has a simple and intuitive interface that allows users to easily create, buy, and sell digital assets.
Global Reach: Orbofi is a global platform that enables users from anywhere in the world to create, buy, and sell digital assets.
$OBI and its tokenomics
The Orbofi token ($OBI) is a utility and governance ERC20 token that serves as the internal and ecosystem currency, powering all the production and distribution activities of AI-generated content in web applications, games, and media applications.
It is expected that over the next 5-7 years, more than 50% of all visual content on the Internet will be created using AI. $OBI plays a key role in this process, driving the economy of all AI-generated content.
The distribution of Orbofi tokens is as follows:
| | | |
| --- | --- | --- |
| Distribution | Token Amount | % of Total Supply |
| Seed | 200,000,000 | 10.00% |
| Strategic | 80,000,000 | 4.00% |
| Public | 100,000,000 | 5.00% |
| Liquidity | 180,000,000 | 9.00% |
| Team and Future Employees | 320,000,000 | 16.00% |
| Advisory | 40,000,000 | 2.00% |
| Developer Ecosystem | 240,000,000 | 12.00% |
| Reserve | 300,000,000 | 15.00% |
| Marketing and Airdrop | 120,000,000 | 6.00% |
| Staking Rewards | 140,000,000 | 7.00% |
| Subscribers | 40,000,000 | 2.00% |
| Content Creators | 240,000,000 | 12.00% |
| Total Distribution | 2,000,000,000 | 100.0% |
Orbofi is a promising new platform for creating and monetizing generative content. The platform offers several advantages over other platforms and plans to implement a range of new features in the future. Orbofi has the potential to become an important platform for content creators and businesses.