SafariSwap: get rewards and NFTs
As the owner of NFT Safariswap, you can earn rewards not only by playing crypto games, but also through HODLing NFT. The longer you own your objects, the more valuable your NFTs will develop.
Contents: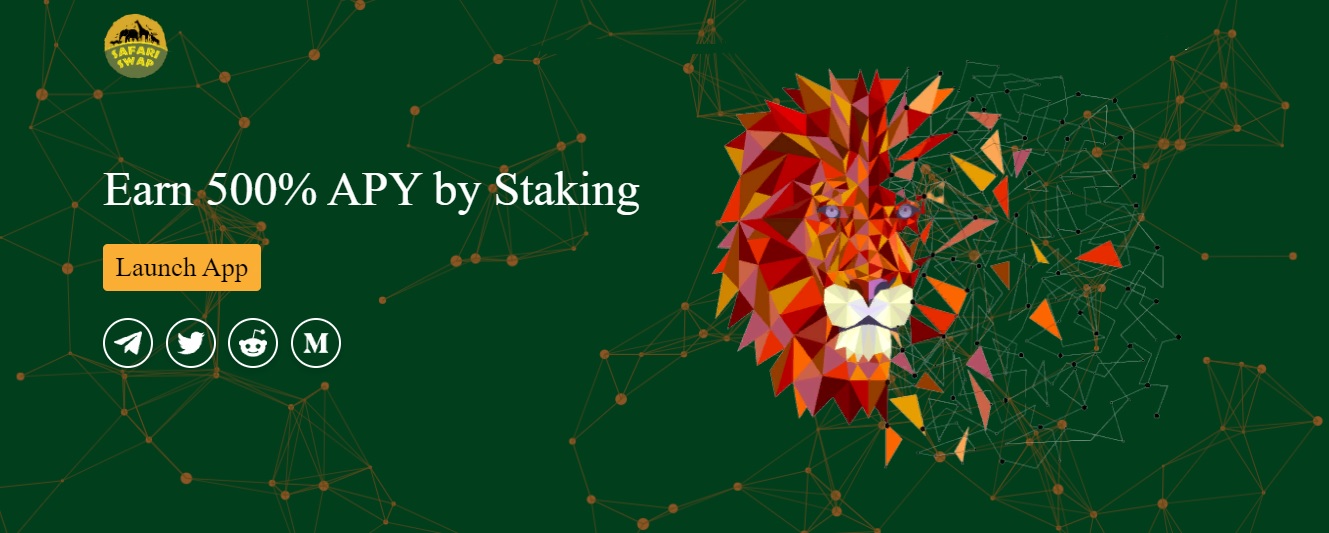 About the SafariSwap
SafariSwap — a fully decentralized, community-driven peer-to-peer digital currency and a fair launch token. The platform token - The Nature Token ($ Nature). It is currently listed on Pancakeswap.
Sell NFT Safariswap for Nature Tokens ($ Nature). Each NFT has its own prize.
SafariSwap
The user will provide liquidity ($ Nature Token and USDT) to the Pancakeswap. This will allow the use of LP tokens that can be used for farming and for buying a treasure chest. The Treasure Chest will randomly provide the user with an NFT that the user can use to earn a $ Nature prize on a weekly basis that gives more $ Nature or exchange NFT for $ Nature in the store.
Some features:
| | |
| --- | --- |
| DEX | Decentralized exchange that allows users to trade and play NFT in a gamified system. |
| Mysterious treasure chest | NFT collectibles set, created from BEP1155. It can only be obtained by purchasing and opening a random chest. |
| Jackpot | NFT holders can get a chance to win prizes from the jackpot draw. |
Hodlers earn passive Safari Swap tokens by storing them in their wallet. Rewards are distributed among holders automatically in real time.
More about the coin defi site
The site has information about the project in an introductory document. Thus, each participant can study the features of the crypto exchange. Also, there is a Medium blog, where news articles are available.
From social networks, the community leads:
Follow the project, share animal movements and earn NFTs that can be used for jackpots. Smart contract audit will appear later. For any business-related questions, please contact us by email.