Tangled — a real-time people search app where you can meet users with similar interests. The time you spend with people in Tangled is monetized and rewarded.
Contents: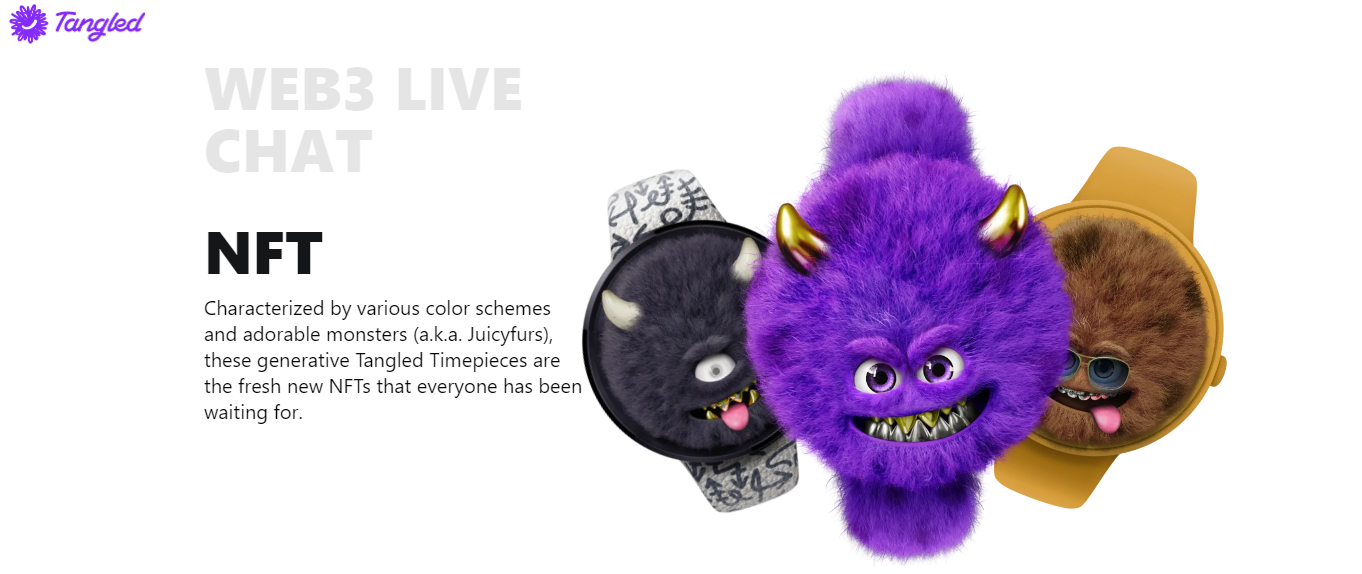 Project for dating Tangled
Tangled allows you to find friends from all over the world. The site runs on the BNB Chain blockchain and monetizes the time, spent on the site. Add interests and find your perfect match. Once you get a match, enjoy chatting for 2 minutes. You need to chat for at least one minute to earn Time. The maximum unit of time you can earn daily is 3000 seconds.
Even if real-time matches don't work, the system will recommend friends with similar keywords.
Tangled
You can earn rewards by leaving reviews. You can always talk later if you have given positive feedback. If you really enjoy chatting with someone, you can also try calling them. Once you accept the challenge, Time will be allocated to your account. Add an attractive biography. Users with attractive profiles are more likely to receive more calls.
How does the "Watch" function work?
You can store collected Time rewards through the Tangled Watch mechanism. There are different levels of hours and many benefits are offered, depending on your level. Each type of watch is absolutely unique. You create them yourself by combining hundreds of attributes such as color palettes, textures, traits and accessories.
Features of Tаngled Watch:
| | |
| --- | --- |
| Exchange Time for TIPO | Update your watch to improve its look and function. Once you get the Brown watch, every time you upgrade your watch you get the option to exchange Time for TIPO. |
| Manage your NFT Timepiece | Connect the crypto wallet you use to buy goods. You can check current NFT items in Tangled and change your clock. |
| Combine NFT Timepiece | Watches could be combined and turned into more unique pieces. The watch has advanced features and a higher market value. |
Safety — the top priority. To protect the privacy and security of users, screenshots are strictly limited. Tangled will never share any information with strangers without permission.