YuklaSwap — games, farms and more
YuklaSwap — a profitability optimizer and decentralized AMM exchange on Binance Smart Chain with multiple utilities, NFTs and a defi gaming platform.
Contents: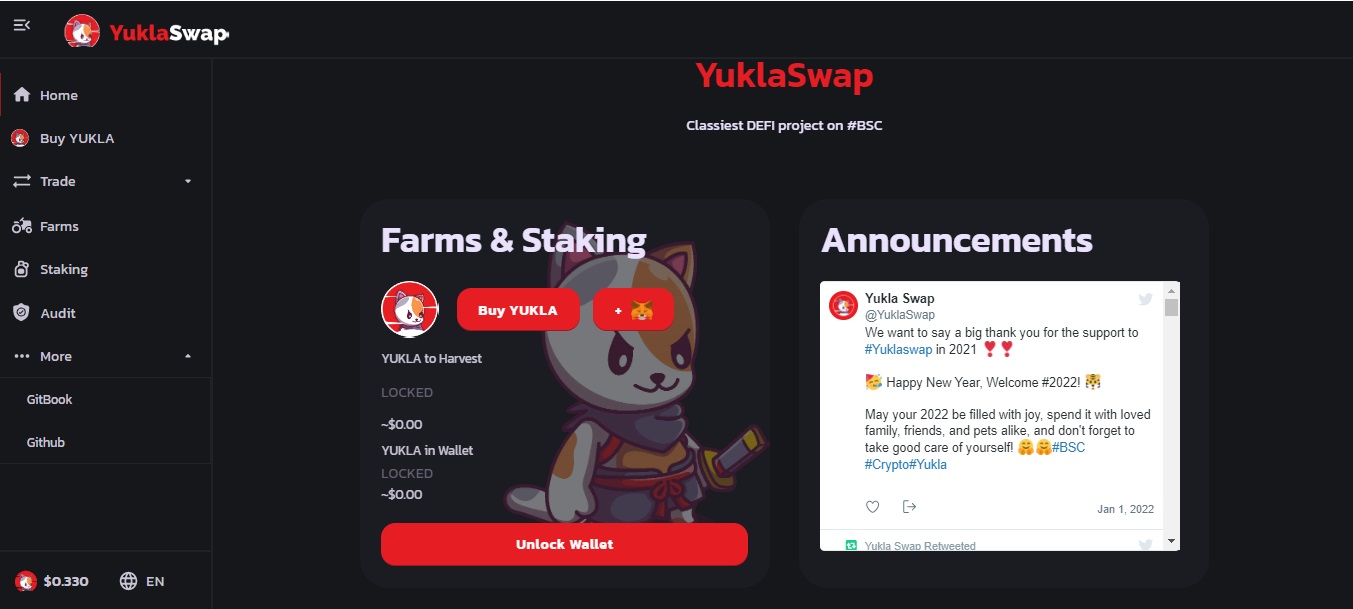 Description of the crypto new YuklaSwap project
YuklaSwap — a place in the DeFI space, where users can earn high income by providing liquidity for DEX / placing cryptoassets in pools, playing 3D games and earning special created NFTs. The YuklaSwap developers believe in great future organic growth for Binance Smart Chain and other networks like Polygon or Solana. This is why the main goal - to provide users with all benefits of this growth by expanding pools, partnerships and integrating community-driven chains into the ecosystem.
The team will present a bunch of games where the skill of users will determine the winner, and not luck, as in crypto lotteries.
YuklaSwap
The first game - a Unity 3D first-person shooter like Fortnite, where users will have to distinguish other players from NPCs in order to win. Successful players will receive specially created NFTs and collected game fees.
Advantages of the site:
| | |
| --- | --- |
| 1 | Exchange tokens instantly. Enjoy trades with the highest liquidity and the lowest fees. |
| 2 | Receive trading rewards (with a second native token), paid to traders for exchanging tokens. |
| 3 | No KYC or other restrictions. Trade tokens that are not listed on other exchanges by simply importing the contract address. |
Provide liquidity to DEX -> get Yukla-LP tokens -> enjoy passive income from trading commissions or bet your liquidity provider tokens on farms to get even more $ YUKLA. Users will be able to vote on projects and tokens that will be added to these pools. Just start exchanging tokens on the decentralized exchange to start earning trading fees. If you are afraid of irrecoverable loss or just want to stake one asset token in order to get more $ YUKLA tokens, you can use v1. Or place a bet in v2 pools to receive partner tokens.
Other details of Dapp's work
YuklaSwap uses CloudFront to avoid malicious traffic and DDOS attacks. The team also uses servers with a large resource capacity to be able to serve the huge volume of requests. YuklaSwap pools are not accessible from third party smart contracts unless they are whitelisted by the team. The whitelisting process includes decent security checks. Transfers of more than 0.5% of the total offer will be rejected. As the total supply increases, this ratio will decrease.
You can get more information about the site through the introductory document. It has everything you need to work. You will find future updates in the RoadMap. From social networks, the community leads:
Subscribe to find out about the news. Smart contract audit will appear later.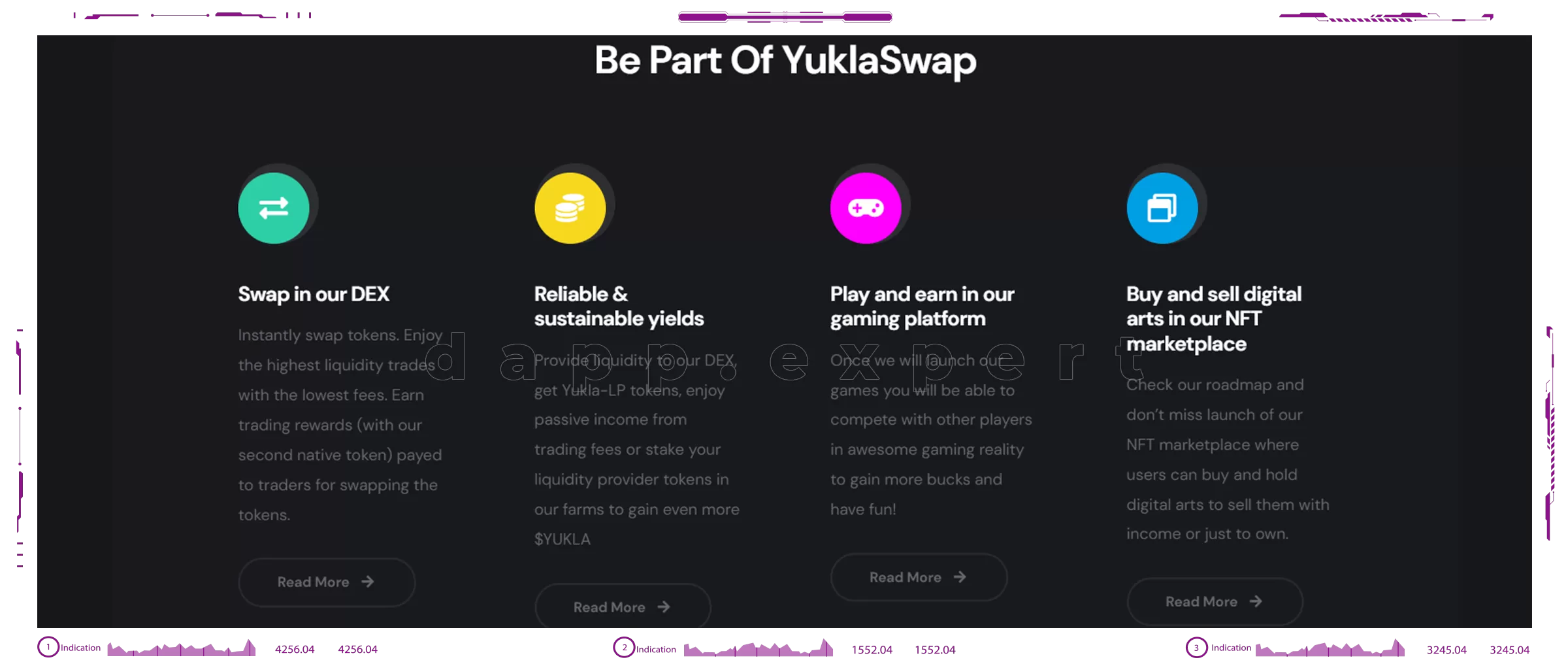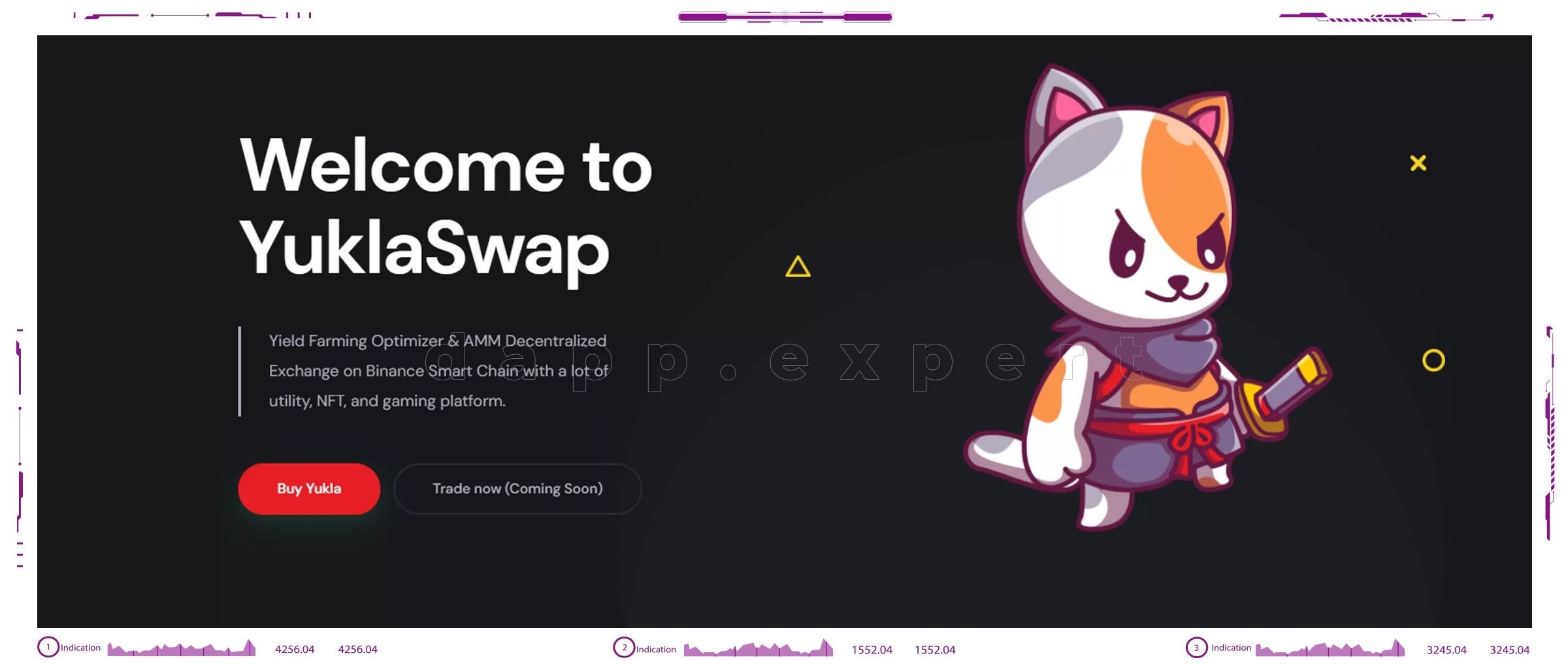 YuklaSwap — games, farms and more Statistics