Blockchain Cuties - a new collectible crypto adventure game, where you can play with puppies, lizards, cubs, kittens and other realistic creatures. Each cutie is unique and 100% belongs only to you. Moreover, you can collect them, cross them, test their skills in battles, arm and even increase their level. You can sell cuties, using smart contracts on Ethereum, EOS, TRON and NEO blockchains. Each Cutie is an indispensable token. It can also be transferred or sold to other players, as well as ordinary cryptocurrency. Contents: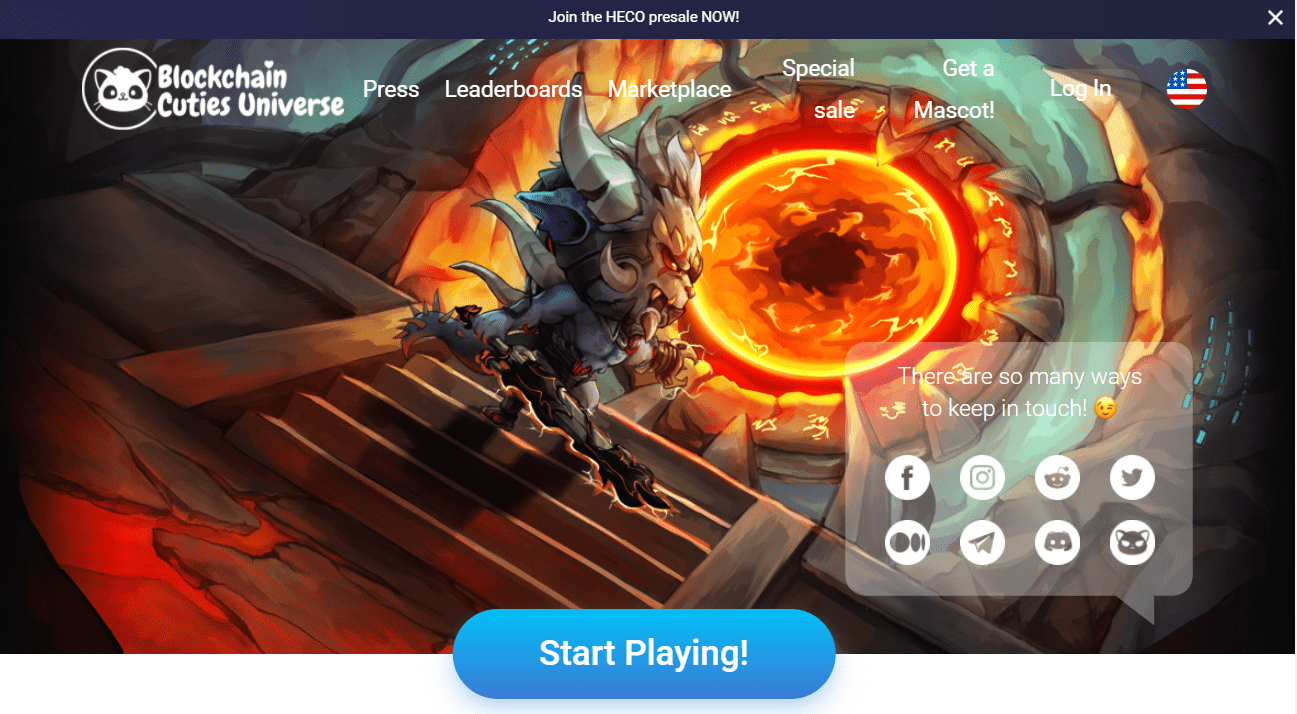 Description of Blockchain Cuties
The main resource of the Blockchain Cuties game - cuties. Everything is concentrated only around them. These are those whom you breed, grow, send on adventures, buy and sell. This cutie can gain experience, level up and use items.
All important datas are stored on the blockchain as compactly as possible.
Blockchain Cuties
Blockchain Cuties players can send their cuties on adventures. But it takes time to get there. But when the cutie arrives, it begins to look for the enemy. When an opponent is found, the battle begins.
Blockchain Cuties Benefits
The game has two types of items - wearable, which are visually displayed on the pet and give different bonuses. And consumables that usually change recovery time. Game features:
| | |
| --- | --- |
| Genuine property | Cutie is your property in the game and it 100% belongs to you. |
| Variety | Everyone has their own tastes and everyone prefers different creatures. You don't have to play only for cats. There is the widest selection of animals. |
| Opportunities for improvement | Each cutie can gain experience, level up and use different items to improve her characteristics. |
| Cost-effectiveness | All important indicators of the cuties are stored on the blockchain, taking into account transaction costs. Developers don't want players to overpay. |
That's why we offer you to choose this collectible adventure game!
Types of cuties in the blockchain game
As mentioned above, the main game resource of Blockchain Cuties - cuties and everything is concentrated only around them. They not only look good, but are also part of the system on the blockchain. Normal cuties are born, thanks to reproduction. There are many different cuties and each of them has additional bonuses, that are inherent in them. Cutie types:
Ordinary. These are animals. Their color directly depends on their genome. They are very cute, but can't boast of some kind of bonus.
Thoroughbred. These animals are part of a modern pop culture, cinema and video games. Such animals appear when players display special combinations. They are much stronger than usual cuties in battle.
Unique They are an amazing and rare breed of pets, that can't be made by players. They are much stronger than the rest of the cuties.
In conclusion, this is the first game on the market, that provides users with the opportunity to play on different blockchains. Moreover, the game provides individual user experience and unique content.