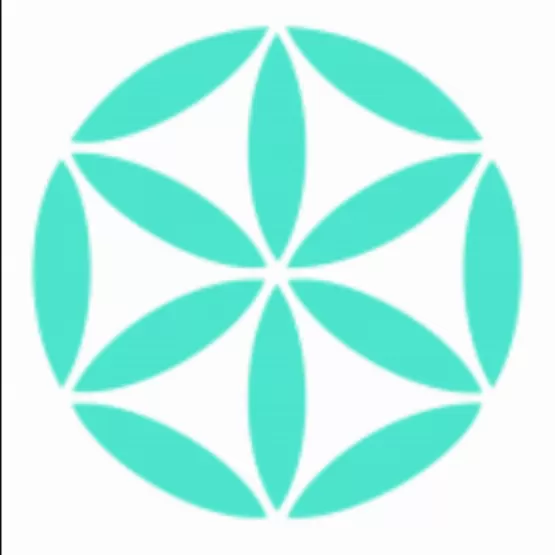 Dreamr
Dreamr: follow the dream through the blockchain
Dreamr's mission - to create technology and provide resources that will make "chasing the dream" possible for everyone, regardless of their current circumstances.
Contents: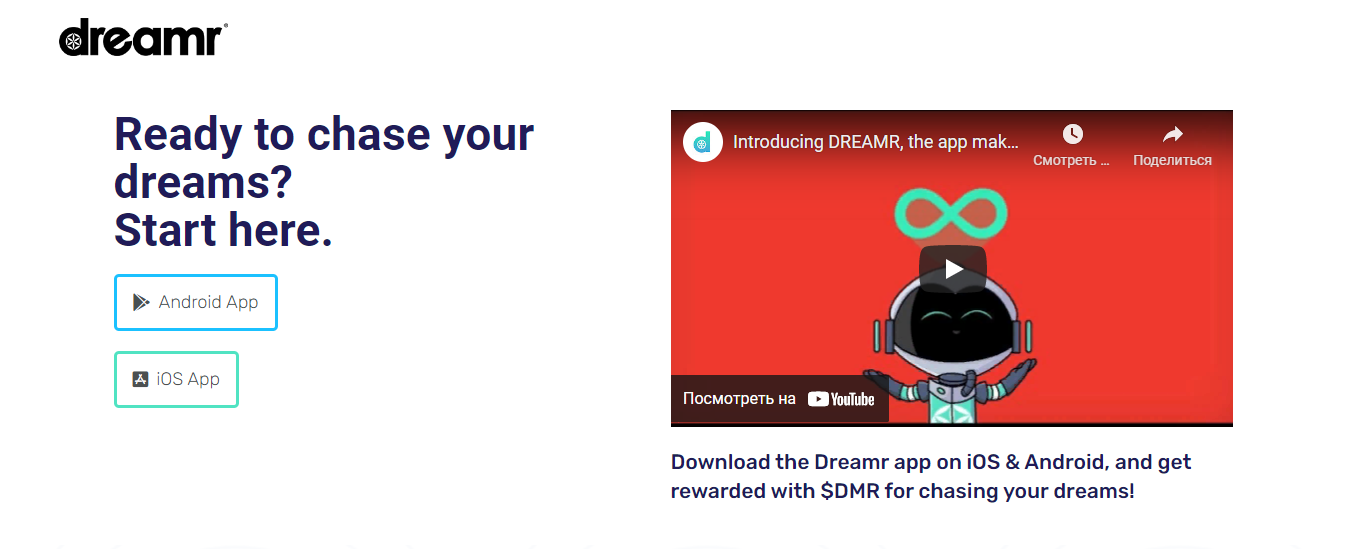 About the crypto new Dreamr platform
It is a community driven platform, specially designed for those who follow their dreams. It is a vast and diverse community of people of all ages, beliefs and cultures, inhabited and run by you, the dreamers of the world. Above all, nurturing a relationship of inclusion and acceptance are two things that will enable everyone to dream in harmony. DMR (Dreamr Platform Token) - an ERC-20 token that will perform two main functions on the Dreamr platform.
Storing DMR in a wallet, associated with a user profile, unlocks the status benefits of Dreamr+, branded for the app's premium feature set. Secondly, DMR will serve as a governance token that controls the responsible use of the technology that the Dreamr team is developing, as well as the privacy and rights of users in this ecosystem.
Other features:
| | |
| --- | --- |
| 1 | Platform governance - a key function of the DMR platform token. |
| 2 | Once 20% of the total DMR has been distributed to community members on the platform, the tokens will acquire their voting function in the governance of the Dreamr platform. |
| 3 | This will allow users to influence the future of the platform. |
Dreamr's rewards program, called Giving Dreams Power or "GDP", will award DMRs to users who complete groups of milestones (called levels), based on actions, taken to realize their dreams in the app.
Points, earned by users for actions, aimed at achieving their own dream or supporting the dream of another user, are called GDP (Giving Dreams Power).
Developers
210,000,000 DMR will be distributed among the Dreamr GDP Rewards Program, private investors, project advisors, the team and the company's treasury reserve to fund the ongoing development of the platform over time.
DreamStarter
DreamStarter — a decentralized launch pad for an ecosystem of dreamers with unique value creation mechanisms. It benefits creators, design teams and the dreamer community in general. The marketplace will be operated by a community-driven DAO, using the Dreamr Platform Token (DMR) for post-launch governance and decision making and requiring DMR staking for exclusive early access to upcoming launches. The only way to participate in DreamStarter NFT launches - to keep $DMR in your wallet and connect to the platform.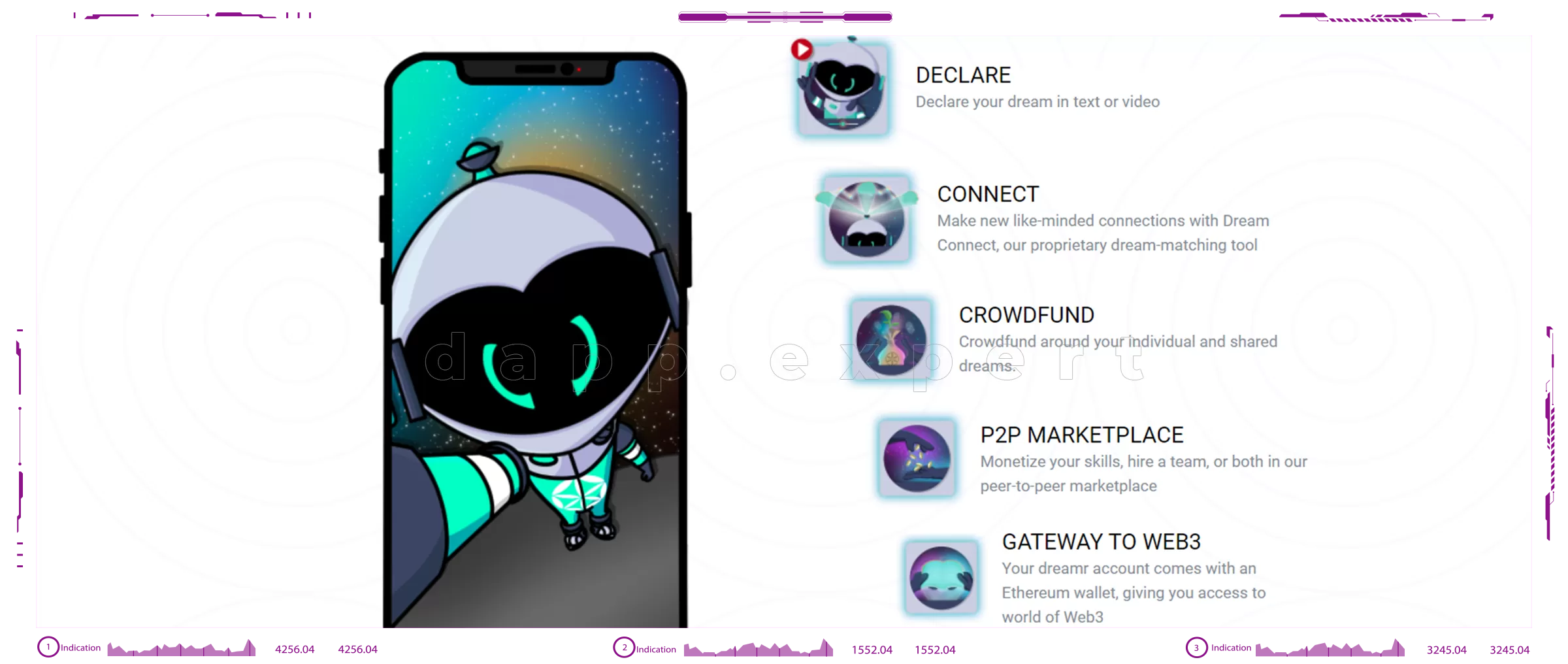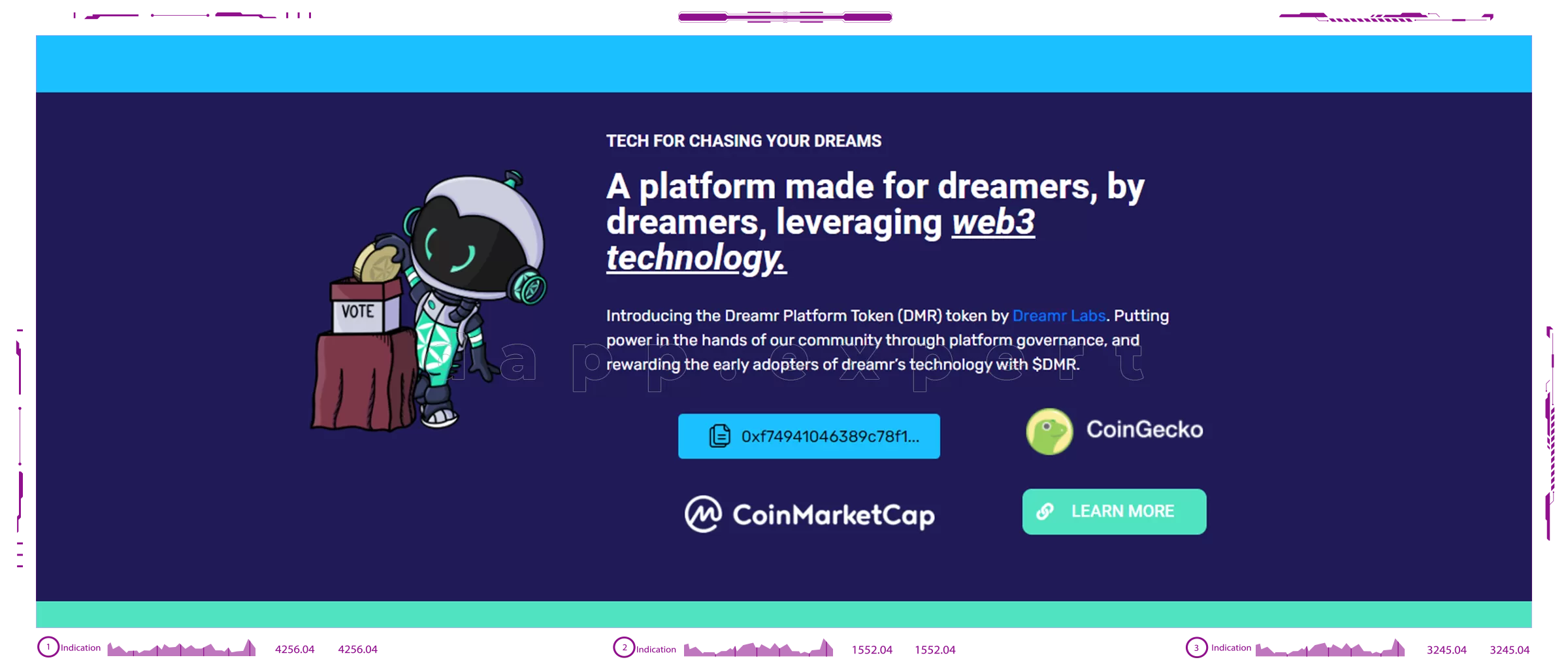 Dreamr: follow the dream through the blockchain Statistics