ForTube Bond - an Ethereum blockchain cryptocurrency solution, built on the ForTube platform that includes credit rating, issuance, liquidation and bond trading.
Contents: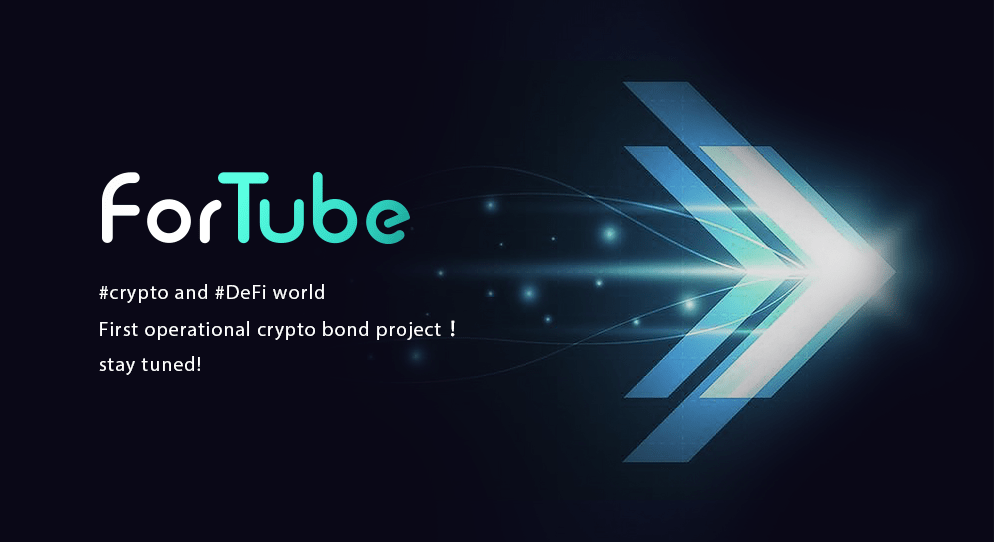 Brief information about the ForTube Bond platform
The ForTube Bond platform was created in June 2018. The developers sought to provide innovative and transparent financial services to users around the world. The ForTube platform includes four business segments: ForTube Bond, ForTube Bank, ForTube Exchange and QIAN.
It provides private individuals and institutions with investment, financial and transactional services of crypto assets to meet financial needs.
ForTube Bond
The ForTube exchange, based on blockchain technology for conducting innovative experiments, aims to provide appropriate and effective crypto-financial services to users around the world.
The ForTube platform provides the next services:
| | |
| --- | --- |
| Bond | It provides urgent lending services in a digital currency. A universal platform for issuing of cryptocurrency bonds and investments. Easy bond issuance, flexible investment, free translation. |
| Bank | Algorithm-driven crypto-digital bank, deposit and withdrawal of funds at any time. It provides algorithmic deposit and credit services with current and variable interest rates. |
| Qian | A decentralized stablecoin ecosystem, where anyone can participate. A stable QIAN coin can be used to invest in ForTube Bond. |
| Exchange | Provides trading services for bond and other derivative assets. |
White Paper and Road Map are not available on the site, but there is some information about the project. Developers blog on the Medium site. Here you can get acquainted with the basic nuances and rules of working on the platform. Also, there is a telegram and twitter, where there are already more than 3,000 subscribers. Join social networks to stay up to date with all the news.
Updates and other features of this project
Unlike version 1.0, the updated version of ForTube 2.0 has undergone a major technical upgrade, introducing APEC, BEAMS and CALM technology modules. APEC introduces the concept of contract updatability, based on the provision of sole ownership of user assets, which significantly increases the scalability of the contract system. BEAMS significantly improves user experience at the product level. To increase the safety of the system, a risk control mechanism outside the CALM chain has been introduced. It will constantly check and agree on the contract data, determine the risk level and make decisions on automatic control.
Project advantages:
Decentralization. Notes are stored simultaneously on thousands of computers instead of a central server.
Reliability.
Transparency. All transactions are subject to public audit.
The ForTube platform of the crypto-open financial services does everything possible to satisfy the needs of customers, and, first of all, their interests. Currently, all ForTube platform enterprises are based on cryptocurrency assets, generated by the blockchain and are not related to traditional financial activities.