House of Legends - a one-of-a-kind NFT collection of 9,993 hand-drawn artworks, dedicated to the greatest minds of all time. Designed for web3 enthusiasts who want to become leaders in the metaverse.
Contents: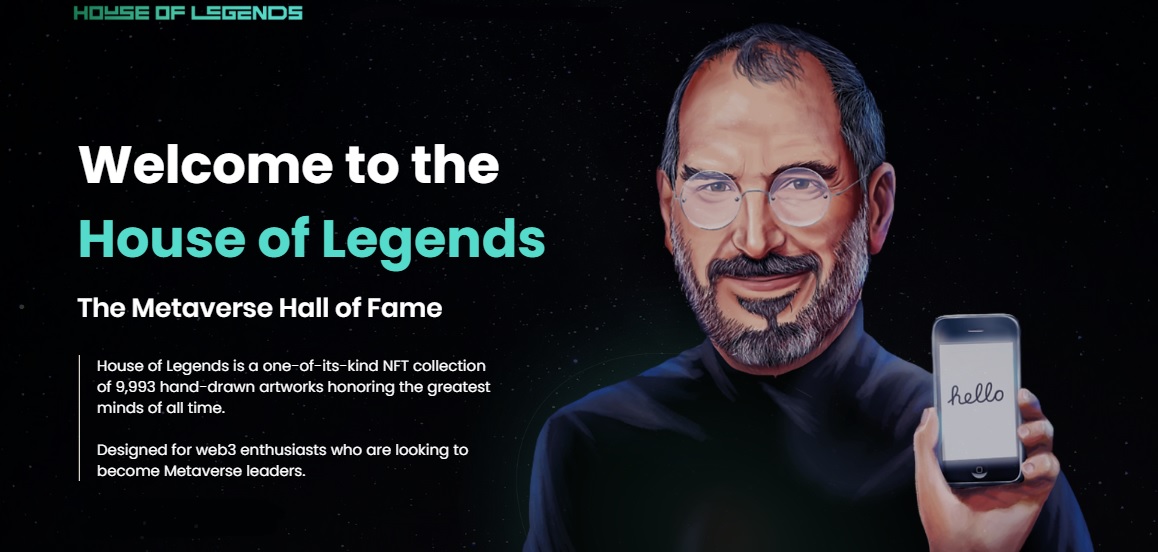 NFT project House Of Legends
House of Legends (HOL) — an NFT collection, dedicated to some of the most inspiring men and women in history who have shaped the arts, human rights, science, technology and more through their actions. With every HOL NFT you purchase, you help to fund the construction of clean water wells in remote villages in India and Africa. To date, the project team has provided tens of thousands of people with lifetime access to clean drinking water.
What are the benefits of owning HOL NFT:
| | |
| --- | --- |
| 1. | Possession of a unique work of art "House of legends". |
| 2. | Access to many HOL utilities. |
| 3. | Exclusive offers for owners only. |
| 4. | Special offers for HOL products. |
| 5. | Participation in a major social impact initiative. |
You can buy HOL NFT from the collection in Opensea. Choose from 33 different iconic icons in whimsical pop-art avatars, designed by award-winning chief art director Amit Shimoni. Choose from thousands of traits that vary in rarity to become the owner of a legend that you can truly call your own.
All images of Legends are transformative works of art, created in good faith and within free speech. The use of images of famous people in this context and form is legal.
House Of Legends
House of Legends and the production house behind it, Meta-Brothers, aims to enable NFT enthusiasts to be part of a thriving life-changing movement while participating in the exciting NFT revolution.
Collaboration with other authors
House of Legends and Eitan Stibbe have teamed up to help to improve the lives of millions of people around the world. During his time in space, Stibbe showcased the honorary NFT HOL series "Wish Upon a Star".
For this project, HOL invited children from all over the world to draw their hopes and dreams. The team selected 30 of these portraits and, thanks to the visionary input of Amit Shimoni, turned them into unique NFT artworks. These are exceptional images that hold children's handmade sketches.