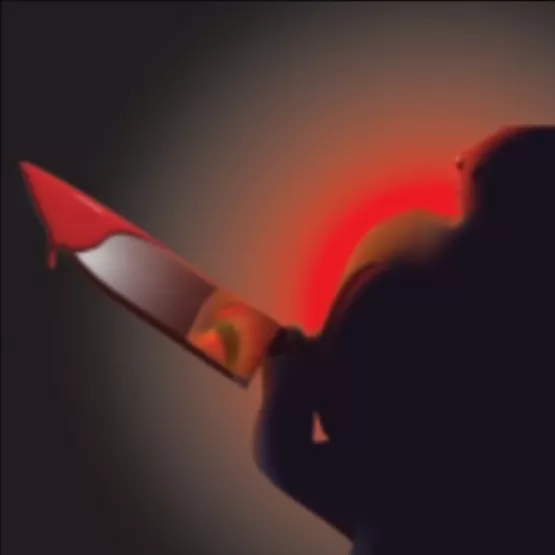 Impostors Genesis Aliens
Category:
Blockchain:
Language:
Platform:
Impostors Genesis Aliens - a fair gameplay
Impostors Genesis Aliens — a social gaming metaverse that is truly owned and controlled by players. The Impostors Genesis drop will grant owners access to all Genesis season events. Each event provides access to a different part of the Impostorverse.
Contents: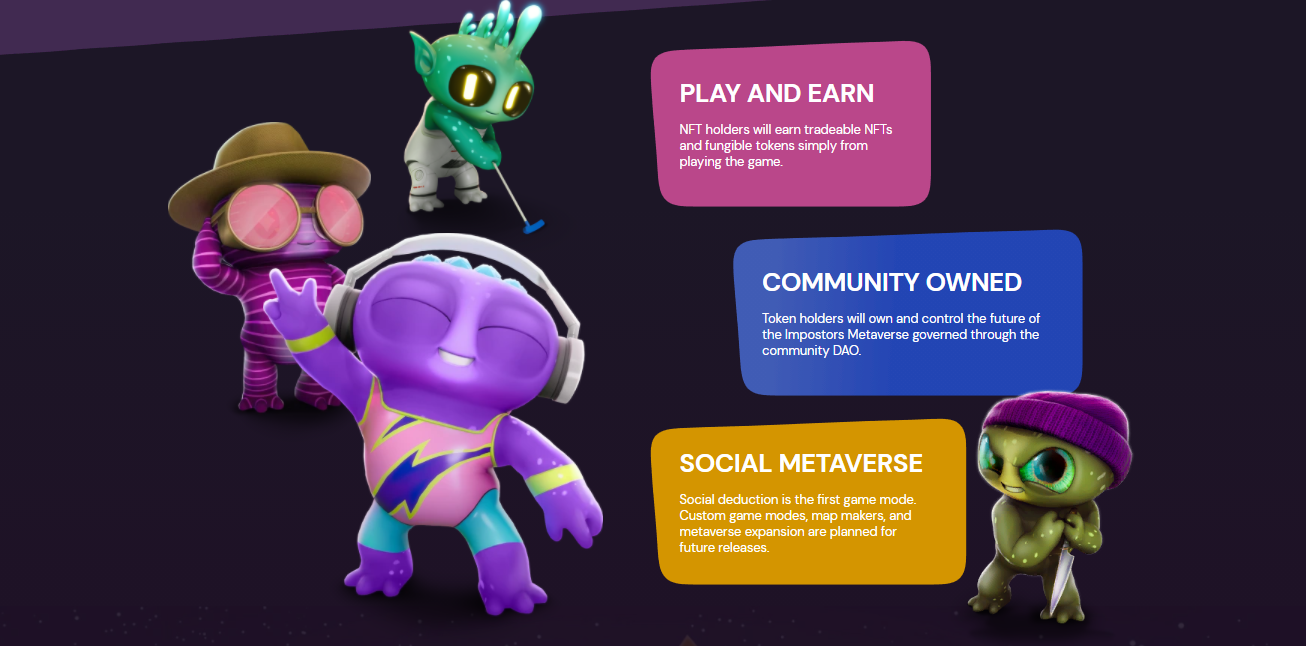 About Impostors Genesis Aliens
As a starting point on this exciting journey, Impostors is publishing a social deduction game of the same name to build an engaged player base and lay the foundation for a thriving gaming ecosystem. The first game mode is designed as a "hook" to kickstart the vast Web3 economy that Impostors runs on and provide unprecedented opportunities to their player base. By allowing players to experience the power of Web3 through an immersive gameplay experience, Impostors will be a vital new cultural reference for the blockchain industry as a whole.
The Impostors Metaverse — a metaverse of social games that aims to:
| | |
| --- | --- |
| 1 | Act as a bridge between the current Web2 gaming culture and the promise of Web3 technology. |
| 2 | To provide creators with reliable tools to create and monetize original game modes and rich universes in the Metaverse. |
| 3 | To provide players with a fun social gaming environment where there is an opportunity to earn. |
The Impostors development team believes that social games serve as the perfect bridge to the metaverse. Social games provide the interpersonal interaction that builds community, a core element of the Web3 movement. The combination of factors, related to social deduction or social gaming in general, makes it an ideal niche to build the first popular NFT gaming ecosystem.
Impostors will contain many tools that will allow any player to create their own fun and addictive gameplay in the game client. This means that Impostors could one day have hundreds or even thousands of game modes from which players can choose and use their NFTs.
Governance tokens
The governance token that controls the economy of the Metaverse is SUPER. This is an ERC-20 token, built into the SuperFarm protocol. All governance decisions will be made by voting for SUPER tokens on Snapshot.org. This represents the first steps towards full decentralization and allows holders around the world to control the next generation nft gaming ecosystem.
The DAO will initially offer a 5% ecosystem tax on all peer-to-peer transactions in the NFT ecosystem, including core immersive game modes, as well as racing, pet battles and LAND. If the proposal is successfully accepted, the tax will go to the DAO treasury, controlled by SUPER token holders.
Impostors Genesis Aliens
An auxiliary token in the Metaverse - BLOOD. It is a vital resource that players earn by investing their time and effort into the game. BLOOD is required for various upgrades and goodies in the gaming ecosystem. BLOOD - an ERC-20 standard token on the Ethereum blockchain. This is the main resource, allocated to reward players in the main game mode, starting with the flagship social deduction mode. Initially, BLOOD will be allocated exclusively to Genesis season miners through a time-locked staking system, where longer staking yields higher daily rewards.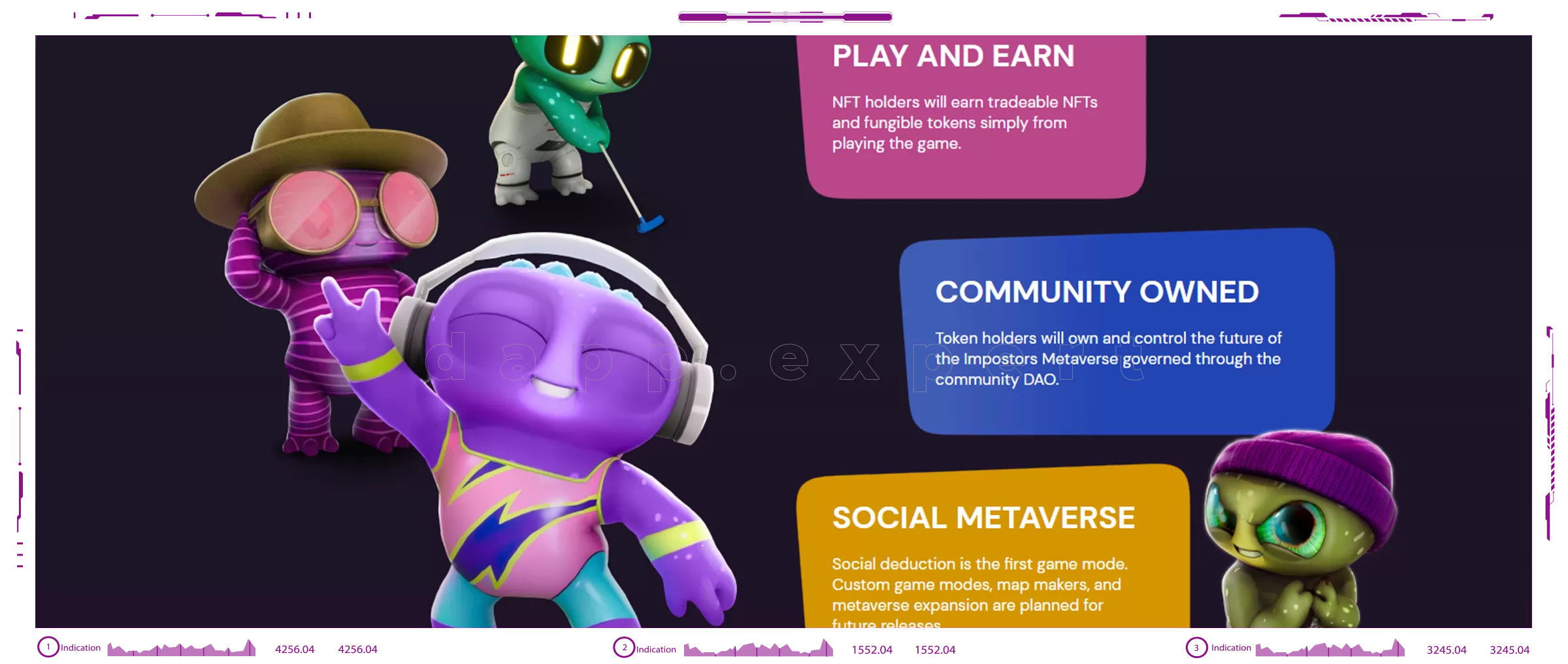 Impostors Genesis Aliens - a fair gameplay Statistics
Users
ATH: 2.576
(Mar 29, 2022)
Transactions
ATH: 2.928
(Mar 29, 2022)