The public launch of LempiVerse will take place as a tournament and participants will be able to earn Eggs NFTs before they are initially sold or used for breeding. To participate in this free event, you will need to have CoreGames, installed on your computer, and the MetaMask wallet, installed on your device.
Contents: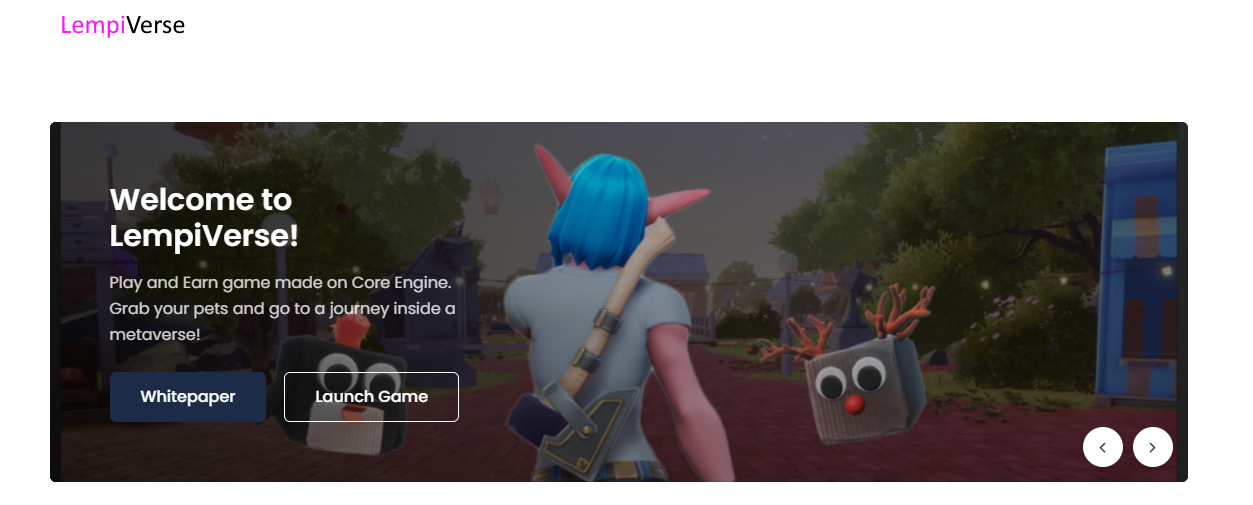 How does the LempiVerse site work?
LempiVerse - a game project on the Ethereum blockchain. A utility token, known as LempiCoin, is being given to players in exchange for playing games to prevent the NFT supply from running amok. As a result, LempiVerse has a sustainable economy, where the value of tokens depends not only on the acquisitions of new players, but also on the activity of current players.
Game features:
| | |
| --- | --- |
| 1. | Every 24 hours, each player will be given the opportunity to create a team with pets to play with. Players will be rewarded with reward codes as they progress. |
| 2. | Every 24 hours, players can create a team with random pets to participate in the event for free. |
| 3. | By playing the game, using the generated pet team, the player will be rewarded with event tickets, based on their progress in the crypto game. |
There is a leaderboard that lists free NFT candidates, ranked by number of earned event tickets. Every 24 hours, 10 NFT Community Eggs will be distributed to the top 10 players on the schedule. The event ticket counter will be set to 0 for those players who received NFTs, while all other players will keep their event tickets. This will be a daily winner rotation where the most active players will be able to get the most rewards.
As a reward for participating in the Pre-Alpha Event, you will be able to receive the NFT Community Egg. Once the event ends, all winners will automatically receive their prizes in their wallets.
LempiVerse
OpenSea will automatically display Egg NFTs so you can sell them. For each minted Community Egg NFT, the LempiVerse team will wager $5.00.
Game Rewards
Game Rewards - a smart contract that controls the use of pets and provides rewards in LempiCoins for players. Each time a player registers a team NFT pets on the website to play the game, all 3 NFT pets lose 1 energy. If there is no energy left, players cannot register a team to play. When a command is registered, it generates an import code that can be used inside a LempiVerse game in Core.
The generated team code can only be used by the player with the nickname, specified during registration. When a player attempts to claim a reward in a game on the Core platform, they generate a QR code that can help to claim the earned reward for the wallet that generated the command.