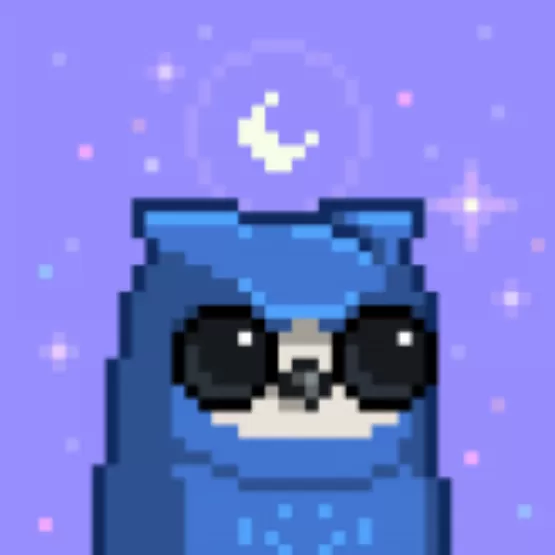 Moonbirds
Category:
Blockchain:
Language:
Platform:
Moonbirds - pack of 10,000 NFTs
Moonbirds - more than just an avatar. They are a collection of 10,000 utility-enabled PFPs that have a rich variety and a unique set of features, based on rarity. What's more, each Moonbird unlocks a private club membership and additional benefits the longer you keep them.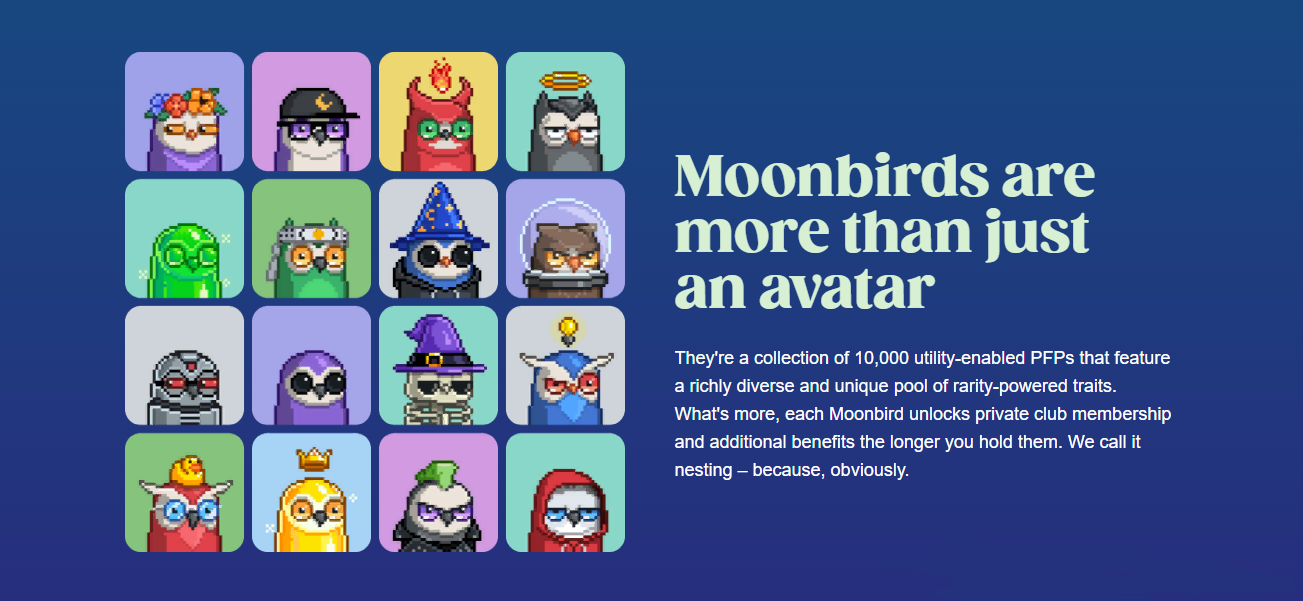 Moonbirds - a collection, built around utility and community. Each Moonbird is also your key to a private PROOF Discord, where you will get access to private channels. Moonbirds owners have full rights to commercial use of their own Moonbird.
Once inside, you'll have exclusive access to Moonbird-related drops, parliamentary meetings and IRL events, as well as access to upcoming PROOF projects, including the PROOF metaverse, codenamed Project Highrise.
Moonbirds
Moonbirds come with a unique PFP design that allows you to lock and deposit them without leaving your wallet. Once your Moonbird is invested, they will begin to receive additional benefits. As you accumulate total nesting time, you will see your Moonbird reach new levels by upgrading its nest. Upgraded nests allow you to get more rewards. PROOF will receive 5% of all secondary sales. These revenues will be used to further hire new full-time employees, fund operations and deliver even more value to our community.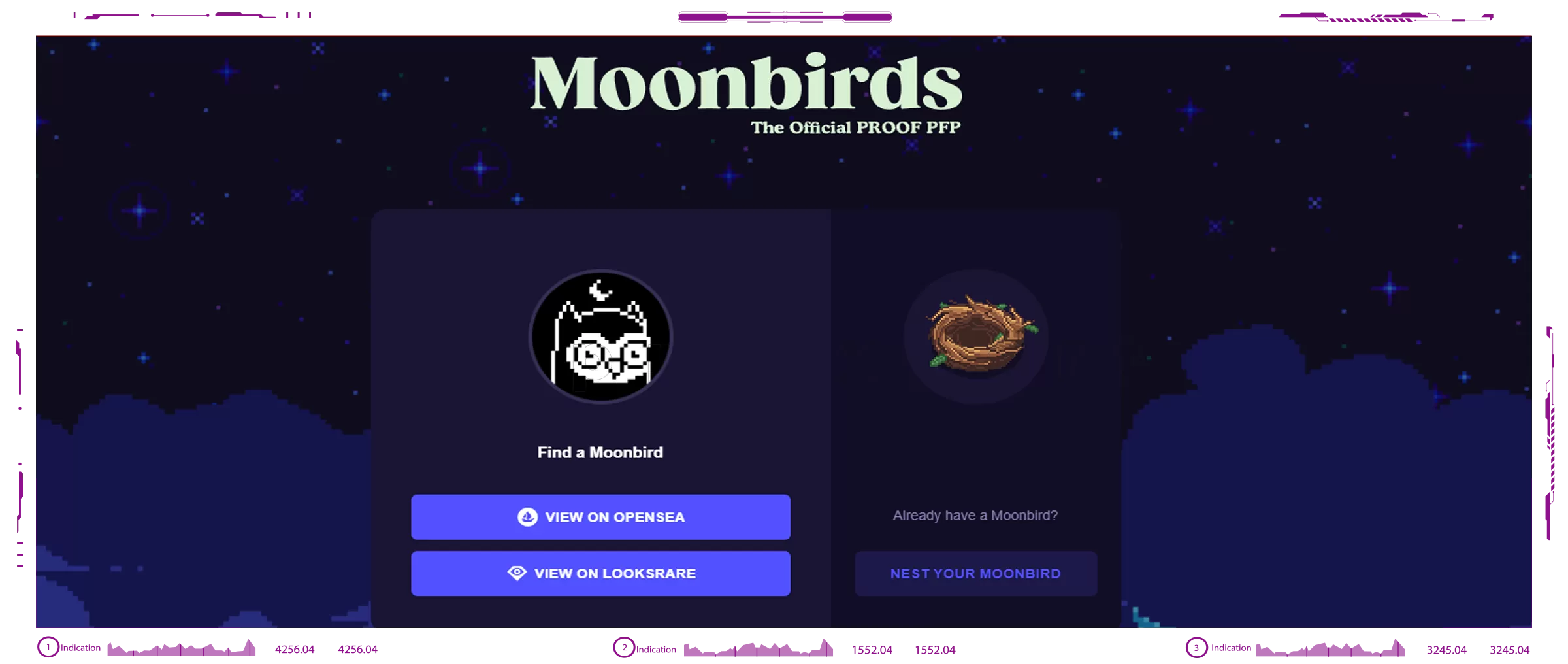 Moonbirds - pack of 10,000 NFTs Statistics
Users
ATH: 10.134
(Apr 16, 2022)
Volume
ATH: 120.498.525
(Apr 16, 2022)
Transactions
ATH: 13.774
(Apr 16, 2022)