It is a decentralized Ethereum Layer 2 project, created to empower digital assets, NFTs and blockchain games.
Contents: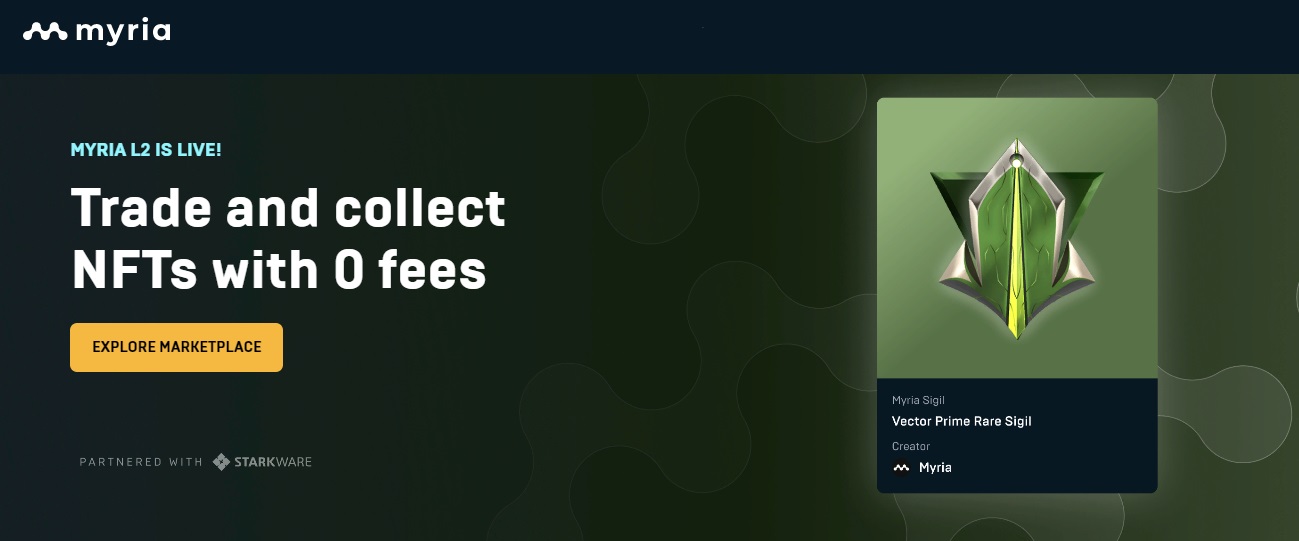 Description of the Myria gaming system
It is a vast blockchain gaming ecosystem, consisting of the blockchain gaming hub and the Myriaverse metaverse, backed by the full suite of Myria infrastructure. Myria will also offer B2B services, allowing third-party studios and developers to connect to the Myria network.
You will be able to complete quests, establish your base and create worlds with your fellow Myrians community.
Developers
All games are developed with a game-centric approach, with a focus on enriching the player experience above all else. Players will be able to earn NFTs through gameplay and rewards in the form of $MYRIA tokens, based on their performance rating.
Distinctive features:
| | |
| --- | --- |
| 1. | Developers believe in open and equitable access, allowing more people to create, experience and enjoy the benefits of blockchain and the metaverse. |
| 2. | The platform simplifies digital asset trading and blockchain gaming with a one-stop platform. |
| 3. | The Ethereum L2 scaling solution provides reliability, scalability and security. This makes it easier to create and manage your projects. |
The project's Ethereum L2 scaling solution uses ZK-Rollup to enable dApps to achieve unlimited scale, low transaction fees without sacrificing security. The Myria platform is supported by Myria nodes. Being a Myria Node operator means you will receive limited edition NFTs, token rewards, and more.
All transactions with tokens and NFTs in the Myria ecosystem will be carried out through a specially created crypto wallet. The Myria wallet is non-custodial, which means you will always have full control over your funds. And because it runs on L2, you will benefit from transactions with $0 gas fees and instant transactions.
The marketplace is not only an infrastructure that allows traders to easily buy and sell NFTs, but also a gateway for the community to discover a wide range of NFTs, created by many interesting partnership projects under development.
How to make a deposit?
First of all, open the Myria Wallet list and click the 'Deposit' button. Enter the amount of ETH and click 'Next'. If you have enough funds in your L1 wallet, a Metamask popup will ask you to confirm the transaction. Your L2 wallet will display 'Deposit in progress'.
To check the progress of your transaction, go to the 'History' tab in your wallet. It will be displayed as 'In Progress' or 'Completed'. Once completed, to view the transaction ID in Etherscan, click on the transaction and click on 'View Transaction ID'.