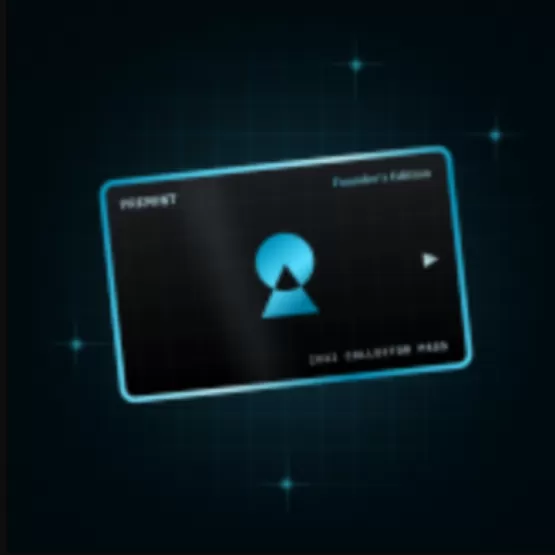 PREMINT Collector Pass
Category:
Blockchain:
Language:
Platform:
PREMINT Collector Pass - NFT service on blockchain
PREMINT Collector Pass — one of the most used NFT services, built on the Ethereum blockchain.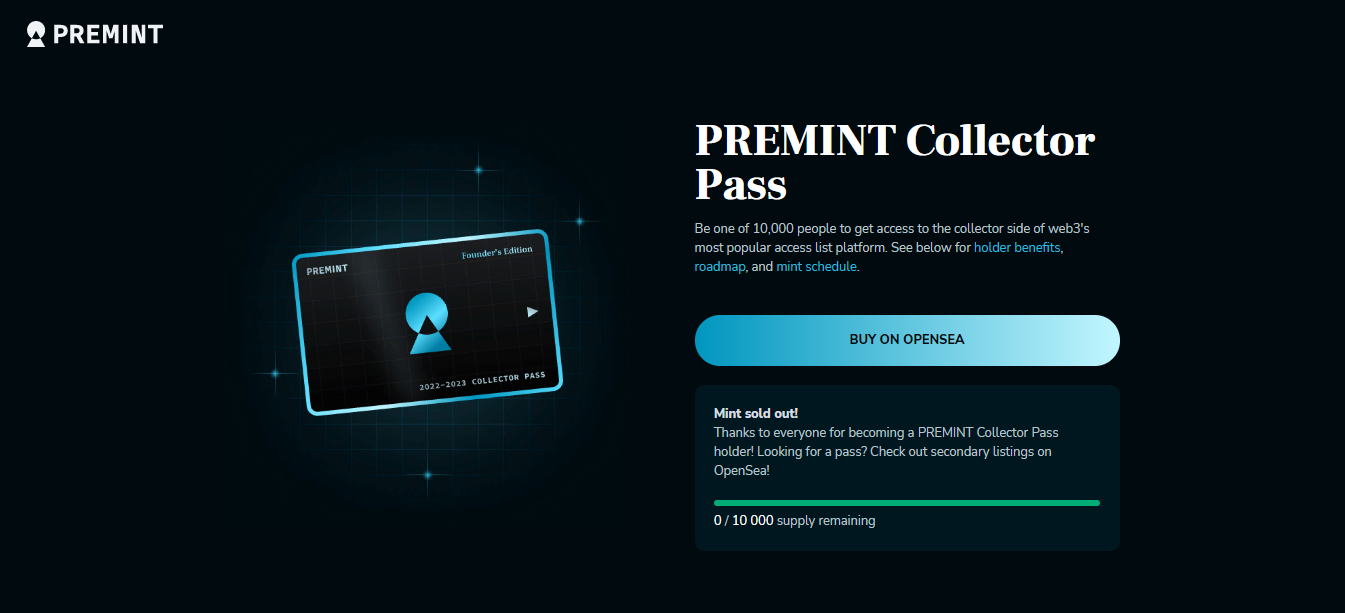 As a PREMINT Collector Pass owner, you will have access to an evolving Collector's Dashboard and features to help you to keep up to date with the most popular mints. Become one of 10,000 people who will have access to the assembler of the most popular web3 access list platform.
Distinctive features:
| | |
| --- | --- |
| 1 | Over 2300 projects have managed their access lists with PREMINT |
| 2 | The projects have registered over 1.8 million entries in their access lists. |
| 3 | Half a million wallets have connected to PREMINT to register on the lists. |
Get access to all public projects currently active in PREMINT and Alpha, the lists of which are growing the fastest. Subscribe to the token mailing list to stay up to date with upcoming minting dates and popular projects. PREMINT will show you which projects you are eligible for, based on your NFT collection, and help you to get listed. Access your personalized calendar, showing registration times and minting dates for all projects on the platform. Get early access to future PREMINT public collector features before anyone else has access to them.
Founder's Edition collector's pass holders are guaranteed a place to mint the 2024 Collector's Pass.
PREMINT Collector Pass
PREMINT will receive 7.5% of all secondary sales, and these proceeds will be used to hire additional full-time employees, fund operations and add value to the software.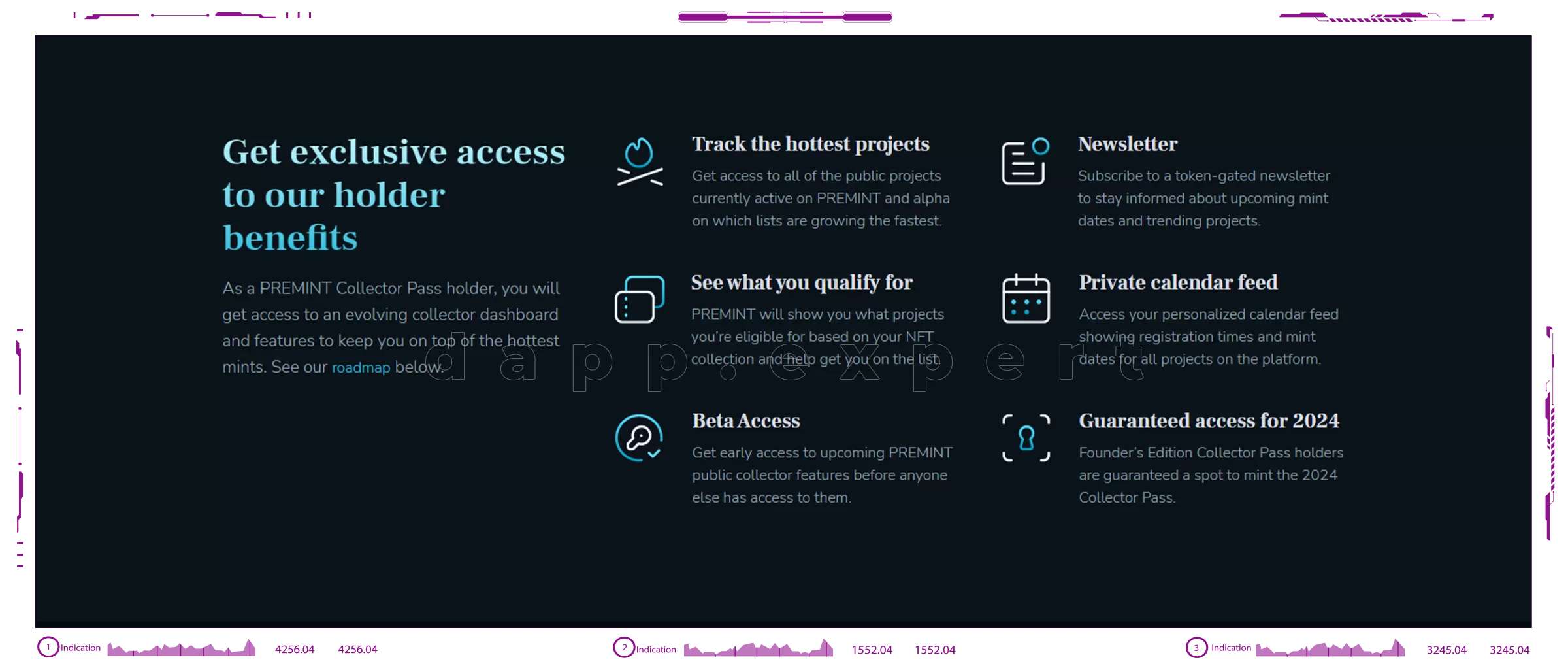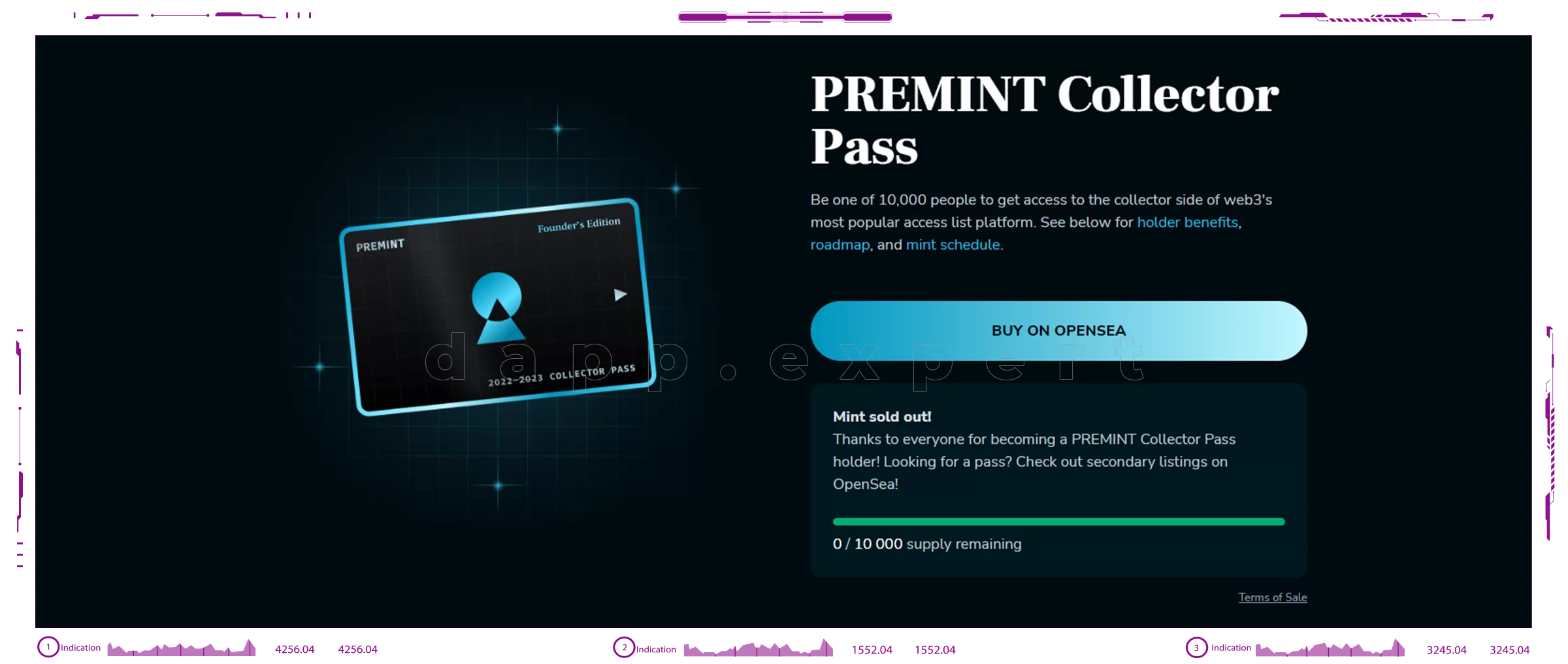 PREMINT Collector Pass - NFT service on blockchain Statistics
Volume
ATH: 15.649.228
(Apr 1, 2022)
Transactions
ATH: 10.512
(Apr 1, 2022)