Sapien — a fully customizable, democratic social news platform on the Ethereum blockchain. The project is promising, since it is a platform that covers a whole range of functions that society needs. In addition, the portal has its own SPN cryptocurrency.
Contents: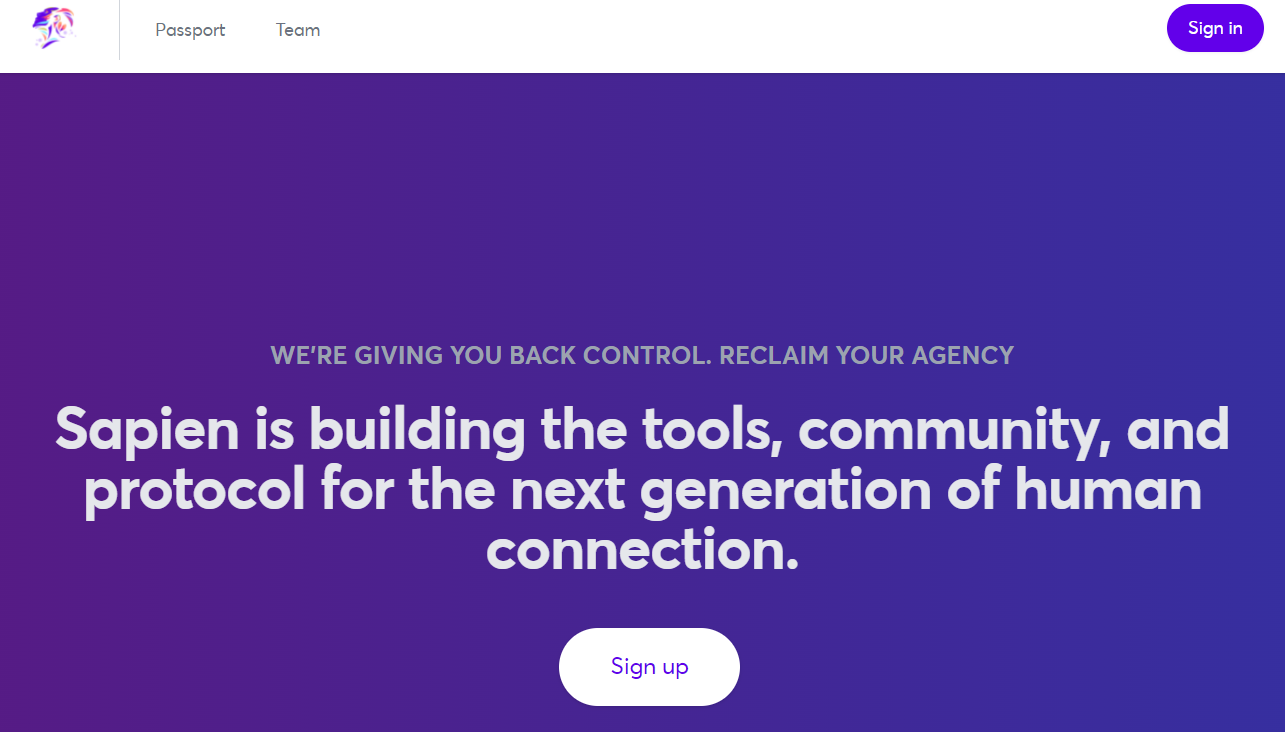 Description of the Sapien project
Sapien, thanks to its own cryptocurrency and a very original idea, is able to create a platform that will unite the main values of society. SPN - a cryptocurrency, based on Ethereum (ERC20), it will stimulate the creation of quality content on the platform, as well as drive other activities.
Features of the project:
| | |
| --- | --- |
| Firstly - democracy | Users have control over their communities, which gives them an incentive to contribute. |
| Secondly - confidentiality | No personal information will be collected from the user's profile to serve targeted ads, as is done on other social networks. Thanks to the blockchain, you get a reliable and secure platform. |
| Thirdly - settings | Each user adjusts the platform for himself, thanks to the availability of tools. |
An important goal of the Sapien platform - the launch of the first democratized and autonomous system. It will create a social network and give all SPN holders real power and the ability to choose directions for development.
The advantages of the Sapien platform:
the user has full control over the created community;
freedom of speech and lack of centralized moderation;
the ability to customize the interface of the social network and your groups;
work in the network both in public and in hidden mode;
creation of public and private encrypted chats.
In addition, all SPN holders will have the right to vote, thanks to which it will be possible to make an important decision in the development of the platform. Please note that the project does not provide a referral system and other bonuses.
Why should you use this blockchain resource?
Not only a social network has been created on the platform, it also has its own market, which pushes users to create high-quality content. SPN holders can vote and reward each other. The award goes to both authors of interesting content and readers who vote for other people's work.
The better and more useful the content, the more people vote for it. Accordingly, this will affect income as well.
Sapien
In addition to tokens, reputation gets awards for content. In addition, there are familiar groups on the platform just like in other social networks - they are called Branch. Such a brunch can be either private or public, and usually focuses on a specific topic or multiple topics. Creators will receive rewards for good work in the form of SPN tokens. Therefore, there will be no need to search for advertisements. The developers do not provide White Paper and Roadmap. You can familiarize yourself with the main features of the platform through the official website. Subscribe to pages on social networks - twitter, telegram, facebook to stay up to date with all news, ask questions and communicate with other project participants.