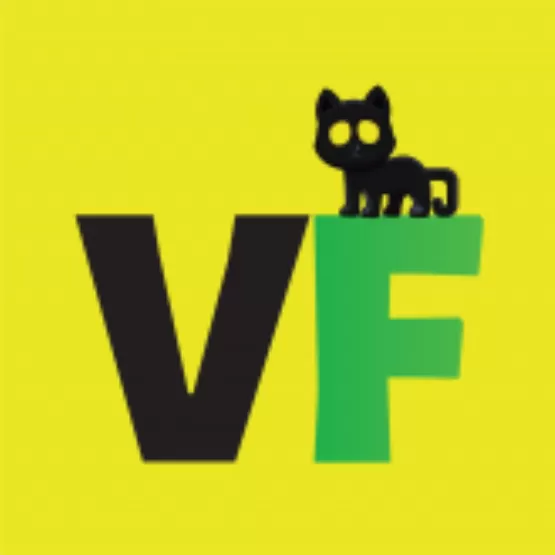 VeeFriends Series 2
Category:
Blockchain:
Language:
Platform:
VeeFriends Series 2 - a new NFT collection
Created as a way to fulfill an ambition to build a community around creative and business passions through NFT, GaryVee's VeeFriends Series 2 continues to thrive, providing one of the most successful NFT membership use cases in existence.
Contents: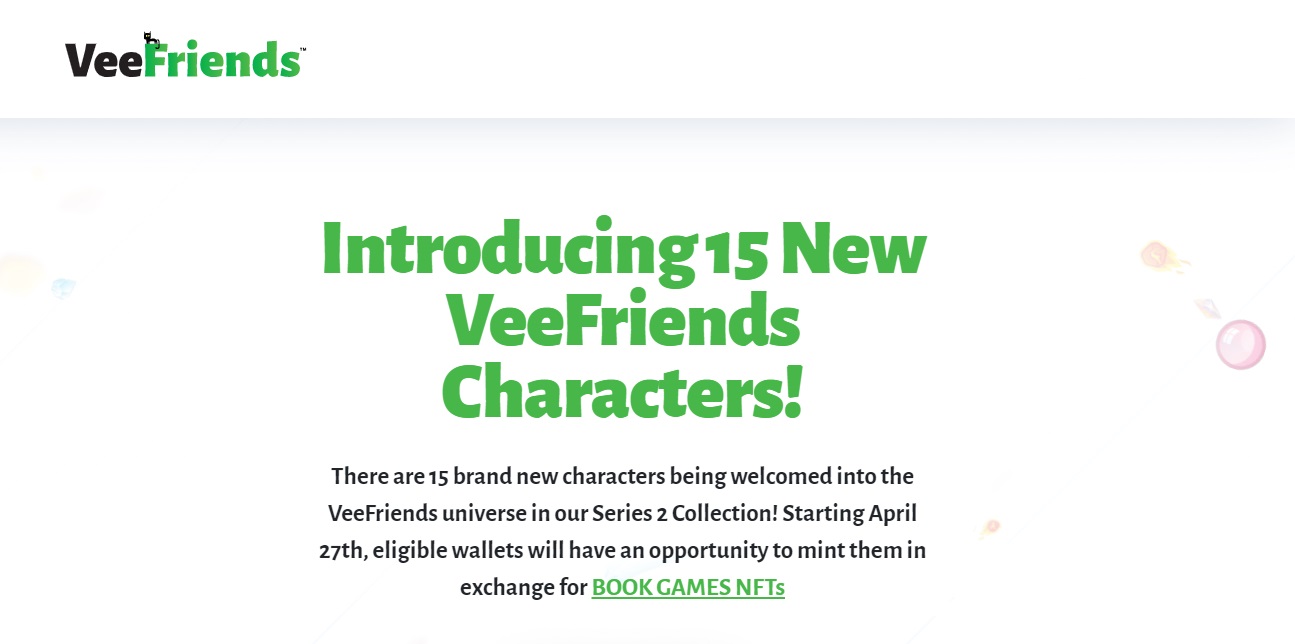 About VeeFriends Series 2
In less than a year, VeeFriends has become one of the most influential and unique NFT collections on the market. Associated with Gary Vaynerchuk's personal and professional brand, VeeFriends was launched at a time when PFP (profile photo) NFT like the Bored Ape Yacht Club were just starting to take off.
VeeFriends — the generic name for GaryVee's NFT collection that was released on Tuesday, May 11, 2021. The Vee Friends brand includes Mini Drops, Book Games and the upcoming "Series 2" large-scale collection.
VeeFriends Series 2
Currently, Vaynerchuk is considered one of the most influential voices in the NFT space, and his influence extends throughout the entire NFT ecosystem. He is considered one of the most important figures in the NFT and continues to strengthen his position with each expansion of his VeeFriends ecosystem.
Some features:
| | |
| --- | --- |
| 1 | This is the next step in the development of the VeeFriends NFT project, consisting of 55,555 tokens. |
| 2 | The mint price will be set at $995 (in ETH) and pegged to the price of Ethereum. |
| 3 | Series 2 will feature 251 characters, including 236 characters from Series 1 and 15 new characters, officially introduced to the VeeFriends universe. |
The Series 2 collection brings 15 brand new characters to the VeeFriends universe. Starting April 27th, eligible wallets will be able to issue them in exchange for BOOK GAMES NFTs. Once the public release of Vee Friends Series 2 is completed on April 25, 2022, they will all be available on the VeeFriends Version 2 NFT OpenSea marketplace.
To buy NFTs, you will need to buy cryptocurrencies, such as ETH coins. The current release of Gary's Vee Friends Series 2 has caught the attention of many NFT enthusiasts, forcing them to buy the first NFT series to get additional benefits. Exciting rarities, characters, tokens, book games and more, this project is nothing short of an adventurous experience.
More about defi app
VeeFriends has introduced one of the useful features of Series 2 - brand new trading cards. Anyone who releases a Series 2 NFT during the Initial Sale has the opportunity to receive cards for free for each released NFT. VeeFriends cards, dubbed "Compete and Collect", were created in collaboration with leading card company Zerocool.
All major buyers are eligible to claim collectible cards, whether minted through a Friends List, a Series 1 entry or a public mint. However, it is important to note that these cards will not be available to secondary buyers or at any time after the initial sale.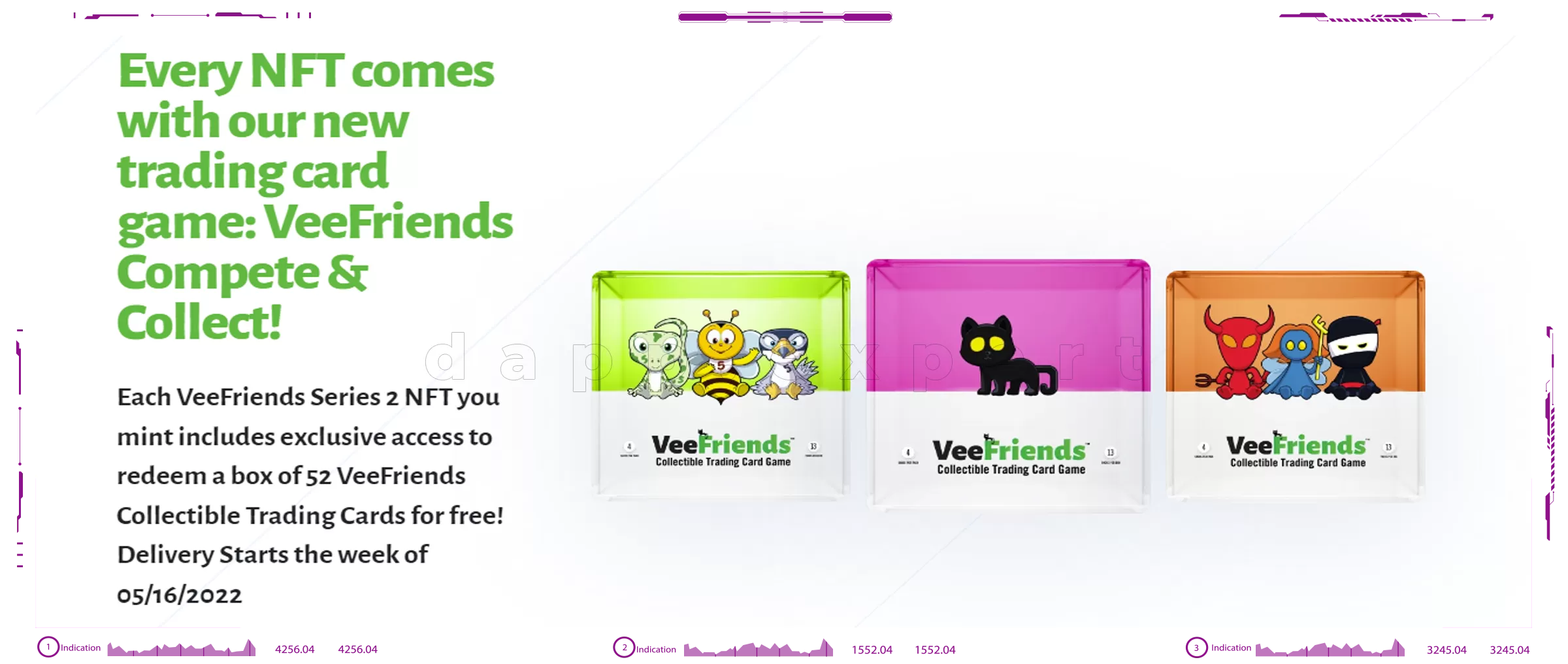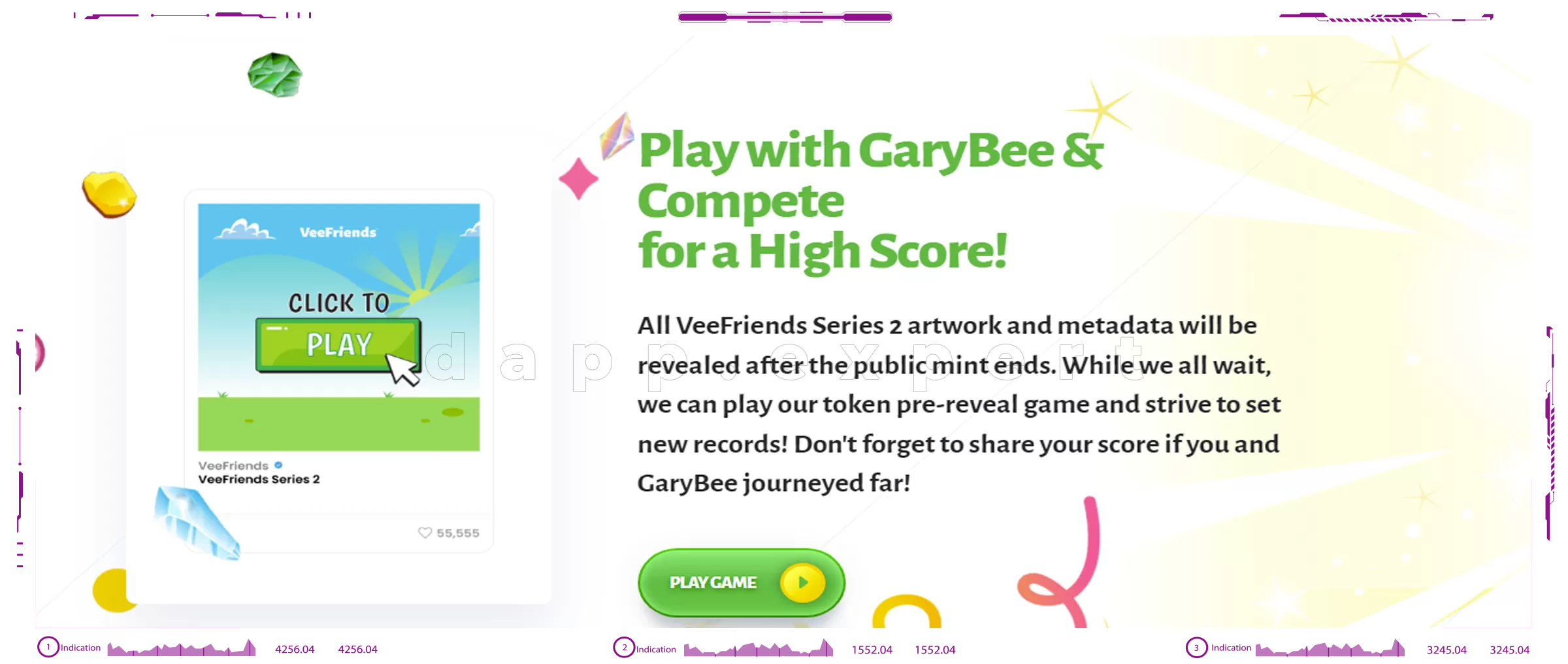 VeeFriends Series 2 - a new NFT collection Statistics
Users
ATH: 10.889
(Apr 25, 2022)
Volume
ATH: 22.550.641
(Apr 25, 2022)
Transactions
ATH: 24.593
(Apr 25, 2022)