The YCLUB NFT marketplace offers its members access to the exclusive world of yachts. Community members enjoy revenue sharing opportunities and member-only access on Metaverse and IRL.
Contents: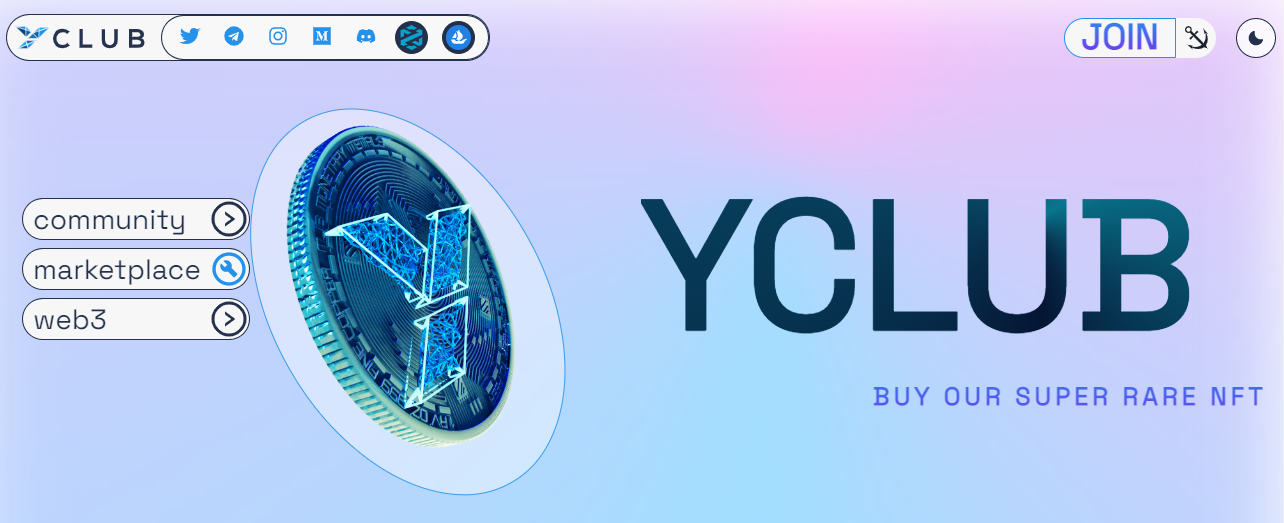 What is special about YCLUB?
As the popularity of NFTs, or non-fungible tokens, grows, there is an opportunity to create a fluid ecosystem that blurs the perceived gap between real-world NFTs and digital asset NFTs.
YCLUB offers wealthy clients the opportunity to invest in YCLUB NFTs and real investments in Super Yacht Crowdfunding through an exclusive marketplace: access to which is guaranteed by holding scarce NFTs.
YCLUB offers its community a complete ecosystem that provides a primary market for NFTs and a secondary market for NFT exchanges. The YCLUB NFT offering connects the community to a wider ecosystem that includes two more components: YCLUB DeFi and YCLUB Metaverse.
Since DeFi has established itself as a reliable alternative investment vehicle, clients are looking for reliable investment opportunities.
YCLUB will provide members of its community with access to an exciting Metaverse. Each Superyacht NFT collection will be launched into the Metaverse, starting with the launch of Metaverse superyacht Lana, the 107m Benetti. This metaverse will provide a rich user experience for the NFT Superyacht and will be the hub of the community.
The DeFi marketplace will act as a one-stop-shop for YCLUB community members, where they can access:
| | |
| --- | --- |
| 1. | YCLUB DEX (decentralized exchange): for exchanging SYC for other tokens. |
| 2. | Non-custodial staking rewards, i.e. interest on SYC ownership. |
| 3. | Non-custodial NFT/Crypto wallet. |
The DeFi services, provided to the YCLUB community, allow members to earn passive income from digital assets, i.e. NFT and YCLUB's native coin, SYC. In addition, pNFT ownership provides access to a revenue share that results from Crowdfunded Superyacht's annual income. The value proposition that YCLUB DeFi offers to its community lies in its ability to remove barriers to entry and enjoy the dual benefits of DeFi and real income streams.
NFT income
YCLUB offers the NFT market the first passive income ecosystem in line with the coin-based DeFis model. Due to this, dNFT and pNFT holders benefit from passive income with an unlimited duration.
By holding NFT in the YCLUB crypto wallet, community members are rewarded in the form of "cash back" for their loyalty to SYC.
YCLUB
In addition to passive income in the ecosystem, pNFT holders also receive income from the use of a crowdfunded superyacht both in real life and in the Metaverse. Revenue streams include: an e-commerce marketplace using exclusive rights to Metaverse Superyacht merchandise and events (paid out to pNFT and dNFT holders) a marketplace for cryptocurrency charter, events and physical superyacht rentals (pNFT holders).
Physical world revenue streams can extend beyond the NFT and DeFi spaces, bringing more established revenue streams such as charters and rentals to the TV and film industry. YCLUB's provision of these third-party marketplaces will enable NFT holders to benefit from traditional verticals.