Celer cBridge is an innovative solution to ensure security and efficiency when transferring assets between different blockchains. This bridge offers two security models that provide flexibility and reliability in various use cases.
Contents: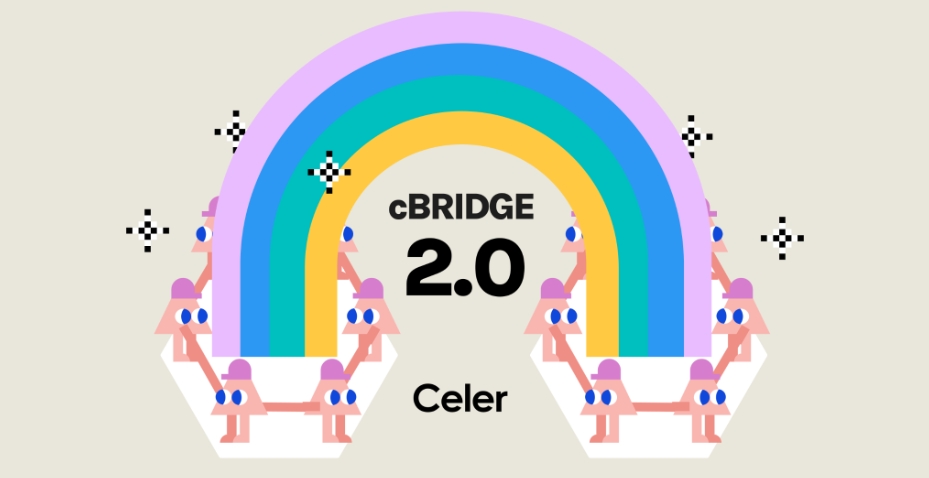 The SGN & CELR t
The Celer State Guardian Network (SGN) plays a significant role in the Celer Network architecture. SGN is a specialized Proof-of-Stake (PoS) blockchain that monitors L1-level transactions related to L2-level states and reliably communicates information from Level 2 back to Level 1 when needed.
In the context of cBridge, SGN performs several key functions:
| SGN Functions | Description |
| --- | --- |
| Liquidity Pool Management | SGN serves as the manager of the shared liquidity pool, providing PoS-level security and decentralized management for cBridge. |
| Gateway for cBridge Nodes | SGN acts as a gateway for cBridge nodes, monitoring the selection and scheduling of these nodes' operations. |
| Arbitration for cBridge SLA Nodes | SGN acts as an arbitrator for the Service Level Agreement (SLA) of cBridge nodes, ensuring the quality of service for these nodes. |
cBridge Security
Security is a crucial aspect when dealing with cryptocurrencies and blockchains. Celer cBridge offers two distinct security models:
Blockchain-level security operating on Cosmos consensus: This model offers a high level of economic security that grows with the increasing value of locked CELR.

Optimistic Rollup-style security model: This model ensures security even in a worst-case scenario where a majority of validators behave maliciously.
Celer cBridge has undergone extensive security audits, and the source code of this project is open to the public.
Celer cBridge developers provide a continuous reward of $2 million for discovering and reporting bugs on the ImmuneFi platform. This creates an additional incentive for the community and security experts to contribute to the platform's reliability and protection.
Celer cBridge is a revolutionary solution in the realm of blockchain bridges, offering a high level of security and efficiency. Thanks to its flexible security models and extensive auditing, users and developers can have confidence in the reliability and security of their transactions.