Coreto's goal — to create a secure environment for sharing and verifying information, helping everyone to make better decisions and learn about the cryptocurrency market and technology.
Contents: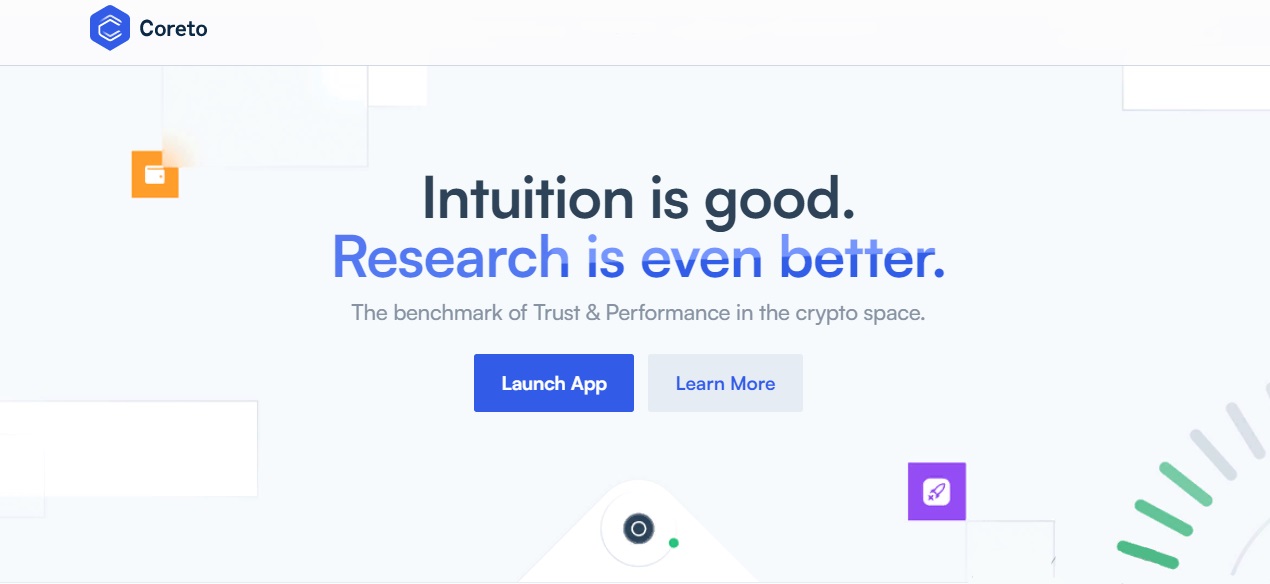 What is special about Coreto?
Coreto — a DeFi ecosystem for communities, built on the most valuable asset, a user can have - trust. On Coreto, investors can not only learn more about blockchain technology, active projects and the current state of cryptography, but also interact directly.
What's more, they have access to analytics, insights and predictive capabilities. All this gives them the opportunity to make informed investment decisions. To ensure the optimal functioning of the ecosystem, a special currency, the COR token, is created to use all services, provided by the platform.
Why should you trust this project:
| | |
| --- | --- |
| 1. | Easy-to-use tools to help you to create content and monetize it. All on one platform. |
| 2. | An inclusive crypto space where everyone is welcome, whether newbie or veteran. |
| 3. | Proper tools to help everyone to change their game with reputation and ethics. |
Machine learning and artificial intelligence algorithms allow you to better understand the interests of investors, market trends, crowd sentiment and segment statistics by all relevant indicators.
The project is creating its own forecasting bot, which will be free for all Coreto users.
Coreto
As quality content creators emerge and prove their knowledge, you can auction off one-on-one consultations with those you follow and appreciate their work. Take advantage of all the content and resources, found on Coreto. It will improve your skills in identifying the right deals, investments in blockchain startups (ICO, IEO, IDO), influencers, traders or even mentors.
Opportunities for various participants
For investors, Coreto lowers barriers to entry by providing education, up-to-date information and access to blockchain authorities and reviewers, which reduces investor anxiety and increases levels of trust.
For content creators such as blockchain influencers and cryptocurrency traders, Coreto provides a central platform. It allows you to share new ideas, build your reputation, communicate directly with your audience and manage both your content and your audience relationships.
For project teams, Coreto provides direct, centralized access to influencers, reviewers and investors, and also serves to increase the number of participants in the blockchain arena, which will become a potential source of funding for their projects.