Paras 2.0 — an nft marketplace that specializes in digital collectibles. Developers aim to bring common collectibles to the crypto space.
Contents: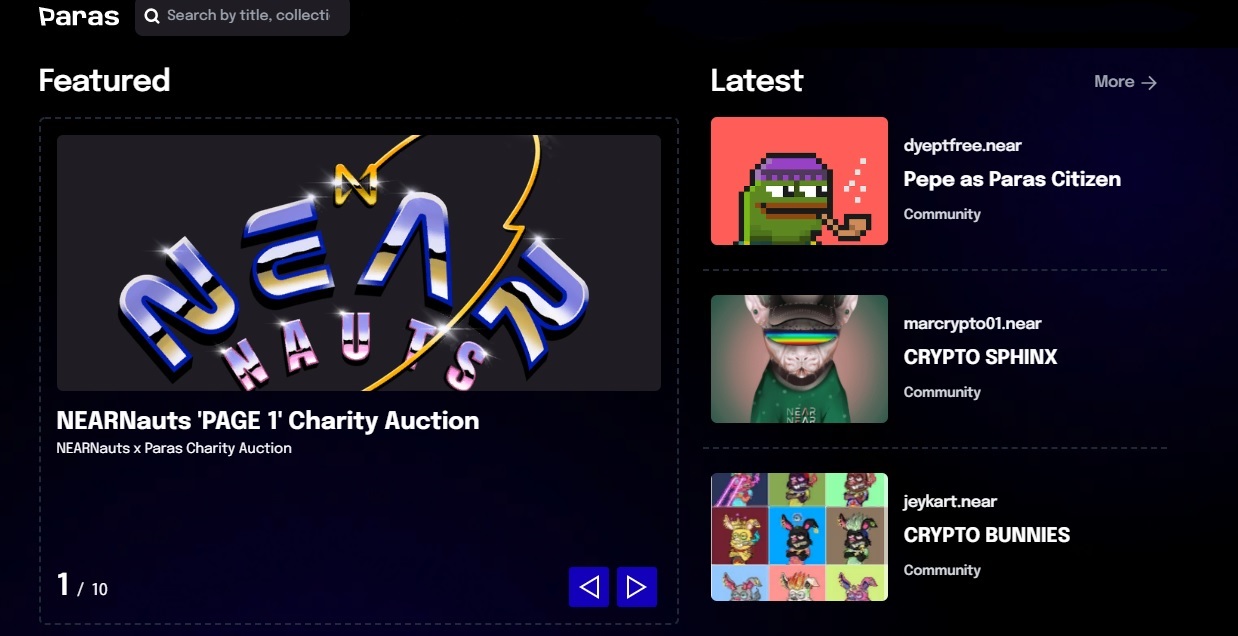 Description of the Paras 2.0 site
The Paras 2.0 team started with digital art cards that have been bulletproof and timeless ever since they were introduced back in the 80s. The site's creators believe that every physical art form needs to be stored and digitized to meet the demands of the future. Paras, a one-stop digital collectibles marketplace, aims to diversify assets and turn them into digital collectibles.
By building a platform for NEAR and IPFS / Filecoin, the developers want to track the ownership of every collectible on the platform.
Paras 2.0
Unlike other marketplaces, Paras 2.0 exhibits collections instead of a single art release. Collecting items such as digital art cards is believed to appeal not only to crypto collectors, but also to ordinary collectors of trading cards.
Paras is located at the intersection of four markets, where they often intersect, and has great upside potential:
| | |
| --- | --- |
| 1. | NFT sales reached over $ 2 billion in the first quarter of 2021. As the site develops, NFTs will become more prevalent. |
| 2. | The global gaming market reached $ 167.9 billion in 2020. |
| 3. | The comic book market was valued at $ 4.635 billion in 2019 and is expected to reach $ 4.686 billion by the end of 2026, at an average annual growth rate of 3.3% during 2021-2026. |
| 4. | The global toy market is estimated to reach $ 120 billion by 2023, with a CAGR of 4% between 2017 and 2023. |
As the market grows and technology advances in the Web 3.0 space, you can create more unique experiences and add verticals to current NFTs. In addition, the approach to business - towards the economics of creators. To support this idea, it takes 5% from every transaction on the platform, including sales in the secondary market.
More about the decentralized app on NEAR blockchain
Through its solutions, Paras validates ownership and gives the public access to every purchase and mint. Working on top of NEAR, a scalable blockchain, Paras offers very cheap and fast transactions for users. The site contains an introductory WhitePaper document. With its help, each participant can study the features of the project and the rules for working with it. Also, there is a RoadMap with a development plan and answers to popular questions.
From social networks, the community leads:
There are already more than 3000 participants. Subscribe and read the latest and current news. The smart contract doesn't have an audit.