PancakeSwap has formed a collaboration with Mobox, a BNB GameFi protocol, to develop a blockchain-based tower defense game.
Decentralized exchange PancakeSwap recently revealed the release of a tower-defense GameFi game called "Pancake Protectors" in collaboration with BNB GameFi protocol Mobox. This exciting game enables players to leverage the DEX's native CAKE tokens to earn valuable in-game rewards. The announcement was made on May 29.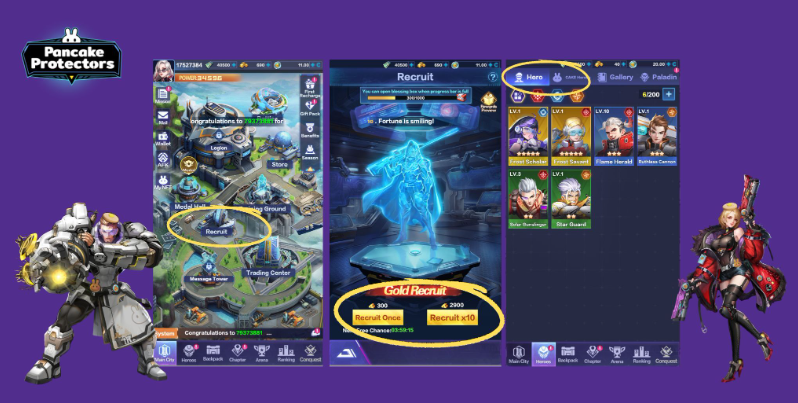 Pancake Protectors offers a range of utilities for CAKE tokens, including the ability to expedite level-ups, acquire in-game currency, obtain CAKE heroes, earn resources through CAKE staking, and unlock new game levels. Additionally, players can access an in-game marketplace to trade CAKE heroes, with the opportunity to participate in lotteries that provide nonfungible token (NFT) upgrade rewards, further enhancing the gaming experience.
Adapted from MOBOX's MOland Defense Game, players assume the role of a commander to assemble hero characters across various levels and engage in a tower defense game. CAKE hero characters are the most coveted characters in-game and can be purchased with CAKE tokens.
Developers comment
Furthermore, players have the option to integrate their nonfungible tokens (NFTs) with the in-game heroes and proudly showcase them on their PancakeSwap profiles.
Having been introduced in 2020, PancakeSwap has quickly risen to become one of the most renowned decentralized exchanges (DEXs), witnessing an impressive cumulative trading volume of $462 billion and locking in over $2.5 billion in total value.
In April, PancakeSwap implemented the Pancakeswap v2.5 tokenomics proposal, which aimed to reduce the inflation rate of its CAKE tokens from over 20% to a target range of 3% to 5%. Consequently, the price of CAKE tokens experienced a significant 36% decline in the past month, currently standing at $1.73. This decrease can be attributed to the reduced value of nominal CAKE staking rewards resulting from the implementation of the proposal. Prior to the proposal, PancakeSwap had adopted a high-token-emission model as a means of encouraging user adoption.
We previously reported that Pancakeswap is introducing a new reward adjustment proposal.