Tim Grant is the head of Galaxy Digital in the regions of Europe, the Middle East, and Africa. The company is involved in managing financial services and investments in the sectors of digital assets, cryptocurrencies, and blockchain technologies. In this role, Tim oversees the expansion of the firm's existing presence in Europe across all business directions, including trading, research, asset management, principal investments, venture capital, investment banking, and mining technologies. Content: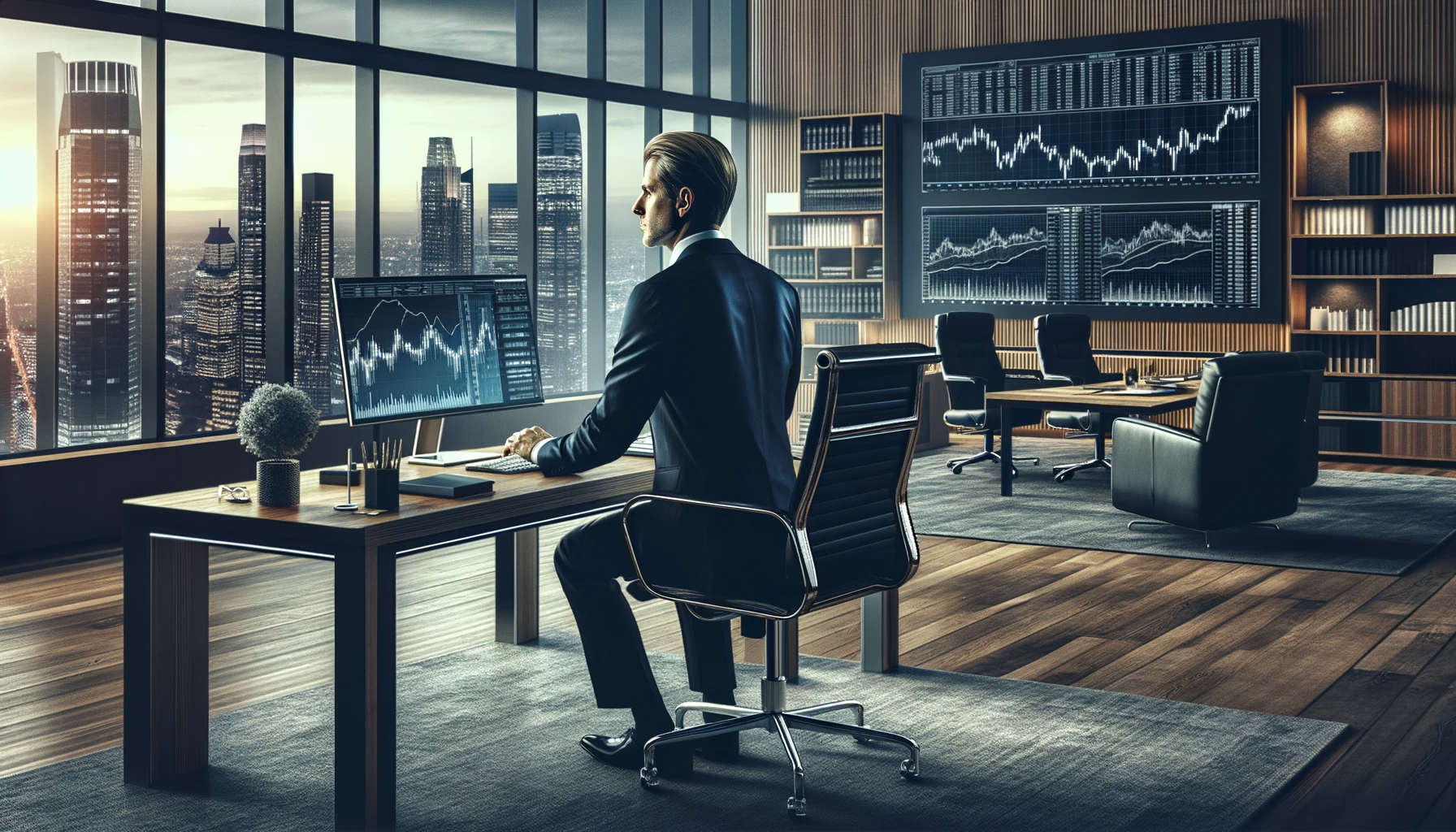 Tim Grant and His Career Growth
Before joining Galaxy Digital, Tim was the CEO of SIX Digital Exchange (SDX), a Swiss-regulated digital asset exchange of the SIX Group. It helped stimulate SDX's efforts to launch the first fully regulated institutional digital asset exchange and CSD.
Leading a team of 100 professionals, Tim helped SDX establish partnerships with leading financial institutions worldwide to bring the next generation of digital assets and funds to global capital markets.
Prior to managing SDX, Tim worked as the founder and CEO of DrumG Technologies, as well as an operator of corporate distributed applications based on the ledger. While at DrumG Technologies, Tim helped build the Titanium Network - a decentralized, anonymous, and cryptographically secure OTC consensus solution for trading and valuation operations of investment banks, including Credit Suisse as a founding institution of the network.
Tim also held the position of CEO at the R3 Laboratory and Research Center. He focused on uniting global financial institutions, technology companies, regulatory bodies, and central banks to explore new technologies. In this role, Tim managed sales, investor and client relations for all R3 products and services. Before that, Tim was a managing director at UBS O'Connor, a multi-strategy hedge fund worth $6.5 billion. There, he was the head of quantitative research and the head of the technology department.
Tim began his career at UBS AG, where he eventually held the position of managing director. He reported directly to the Executive Board of the Group during the global financial crisis and managed the UBS Delta Americas business at UBS Investment Bank. Tim received a master's degree in materials science and metallurgy from Trinity Hall, Cambridge University, and a master's degree in financial engineering from Birkbeck College, University of London.
Tim's Work at Galaxy Digital
Galaxy Digital has established itself as an outstanding financial services platform focused on crypto and digital assets. It acts as a gateway for clients and corporations to participate in the rapidly evolving future of financial services.
The hiring of Grant at Galaxy Digital is linked to a recent survey by Fidelity Digital Assets, which showed that more than three-quarters (77%) of investors in Europe believe that digital assets should be part of the portfolio. And more than 90% of investors worldwide interested in digital assets expect allocations in portfolios over the next 5 years.
The hiring of Grant is an example of the firm's ongoing commitment to investing in expansion to meet global market needs. Under Grant's leadership, Galaxy Digital states its intention to further strengthen its position as the dominant platform for cryptography and digital assets for clients across Europe.
About Galaxy Digital
Galaxy Digital (TSX: GLXY) is a financial services and investment management company specializing in digital asset and blockchain technology sectors. The Galaxy Digital team has extensive experience in investing, portfolio management, capital markets, venture capital, asset management, and blockchain technology. Galaxy Digital operates in five synergistic business areas: trading, asset management, principal investments, investment banking, and mining. Galaxy Fund Management is the brand name of the digital asset funds of the asset management business. Mike Novogratz is the CEO and founder of Galaxy Digital. The company's headquarters are in New York, with offices in Chicago, San Francisco, London, Amsterdam, Tokyo, Hong Kong, the Cayman Islands (registered office), and New Jersey.
The Impact of T. Grant on the World of Cryptocurrencies
Tim Grant is a well-known figure in the world of cryptocurrencies and blockchain technologies. He has made a significant contribution to this field through his research, developments, and the implementation of innovative solutions. His work has helped raise awareness of cryptocurrencies and drawn attention to their potential as tools for financial integration and innovation.
Grant is known for his efforts in developing and promoting Distributed Ledger Technology (DLT), which is the basis for most cryptocurrencies, including Bitcoin and Ethereum. His contributions to research and development have led to:
improvements in scalability;
increased security;
efficiency of blockchain systems.
In addition, Tim Grant actively participates in educational initiatives, spreading knowledge about blockchain and cryptocurrencies among the general public and professionals. His role in developing educational programs and courses on cryptocurrencies and blockchain helps shape a new generation of experts in this rapidly growing field.
Thus, Tim Grant has had a significant impact on the cryptocurrency world, contributing to its development and popularization. His research, developments, and educational activities have contributed to a broader recognition and application of cryptocurrencies in various spheres.