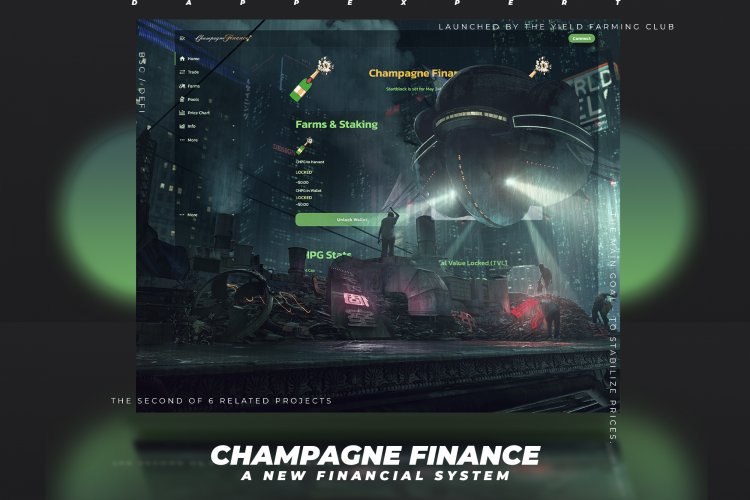 Champagne Finance defi
Champagne Finance is the result of further development of all strategies, proposed in the previous project. The main goal - to stabilize prices for a longer period of time. This will be achieved through a new combustion mechanism, reduced and controlled emissions. As a result, this will create sufficient demand for tokens to keep the price as stable as possible for the longest period of possible time, ensuring that investors see good returns.
Contents: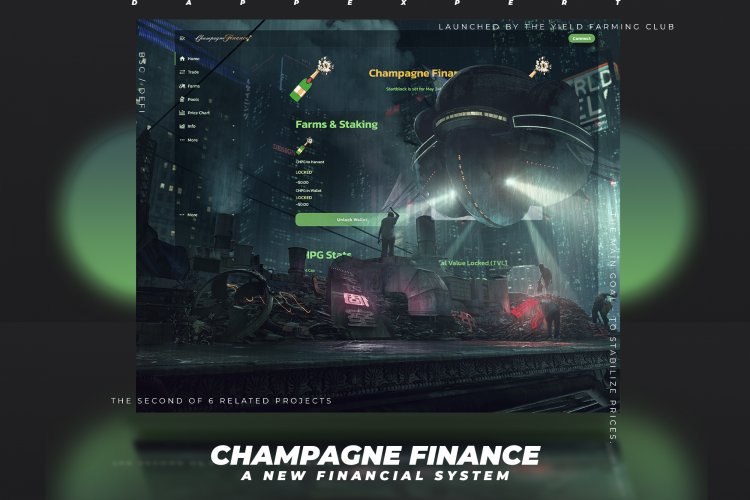 About the Champagne Finance platform
Champagne Finance is a group of crypto enthusiasts, trying to create something familiar and different in the DeFi space. The basic premise for the first 6 launched projects - to create various mechanisms that, through interconnected tokenomics, can keep prices as stable as possible and annual interest rates high.
Projects, released by the team:
| | |
| --- | --- |
| 1. | Cocktail Finance. |
| 2. | ChampagneFinance. |
| 3. | Nightclub Finance. |
| 4. | Bloody Mary Finance. |
| 5. | Mojito Finance. |
| 6. | Mimosa Finance. |
$ YFC was created as a core component of the tokenomics strategy. Essentially, it provides holders with the ability to place bets on projects and receive the highest annual interest rate, available in each one.
In addition, it will provide owners with special privileges to determine the direction of each project through the management capabilities, included in the $ YFC smart contract code.
What else should you pay attention to?
The site contains a separate document with information about the project. You will find general description, token details and RoadMap there.
Join the community on social media:
All smart contracts are verified and fully open. The developers have removed the "migration" feature from the contract because it cannot be done in any of the contracts. You can see for yourself. You can find all contracts here.