Babbu City Network - an innovative level 0 platform for smartphones that embodies the concept of blockchain directly on devices and ensures the functioning of this model. It's both fun and profitable! The project was launched on October 21, 2022, and offers the $BABBU coin.
Contents: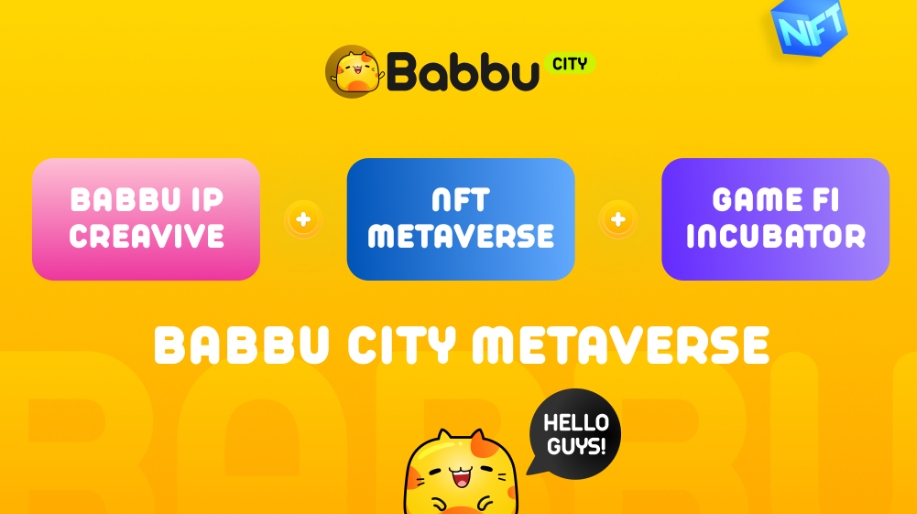 About the Babbu Platform
The Babbu platform offers users various ways to earn. Users can earn by playing games, learning, and creating NFTs. The platform also allows users to earn income from their data.
Babbu offers a range of features that allow users to earn and be rewarded, including:
Babbu Mining: Users can use their computing power to mine Babbu tokens.
Babbu Farming: Users can stake their Babbu tokens in liquidity pools to earn rewards for providing liquidity to the platform.
Babbu Marketplace: Users can buy, sell, and trade NFTs on the Babbu platform.
Babbu DAO: DAO is a decentralized autonomous organization that governs the Babbu platform. Users can vote on proposals to be implemented on the platform.
$BABBU and Its Tokenomics
The Babbu token, based on the Binance Smart Chain, is fully decentralized, without private capital and team reserves. The combination of the burning mechanism, the innovative Auto-Liquidity feature, and NFTs allows for rapid liquidity increase for Babbu.
Full decentralization is at the core of the Babbu Token, which is created, maintained, and regulated by the community within the Babbu network.
Babbu Token holders are provided with automatic income: 10% of each transaction in the $BABBU network is automatically withheld and redistributed among participants.
Token distribution is as follows:
| Parameter | Percentage |
| --- | --- |
| Developer Burnt Tokens | 50% |
| Initial Distribution | 30% |
| Gradual Burning | 12% |
| Project Team and Gamelab Development | 8% |
Babbu City Roadmap
Babbu City Network has presented a detailed development plan, which includes:
Major Airdrop event on the Freedom Babbu platform

Creating a global community (~ around 1 million participants)

Listing on CoinGecko

Listing on CoinMarketCap

Partnership announcements

Launch on Binance NFT marketplace

Launch of Babbu NFT game

Launch of Babbu Gamebase game hub

Launch of Dapp

Launch of Babbu DAO Launchpad platform

Listing on more exchanges

Inviting friends to join Babbu

More games

Further ecosystem development

Launch of the BABBU world
Babbu City Network aims to create a new world of technology where developers and creators can reshape the global financial landscape. With a strong infrastructure and innovative solutions, Babbu is ready to become a leader in the blockchain technology field.