UniDexBot — processing limit orders on Binance
UniDexBot — DEX limit orders, trading strategies, stop loss, trail stop and other trading instruments in the ETH, BSC, Polygon, Avalanche, Fantom chains.
Contents: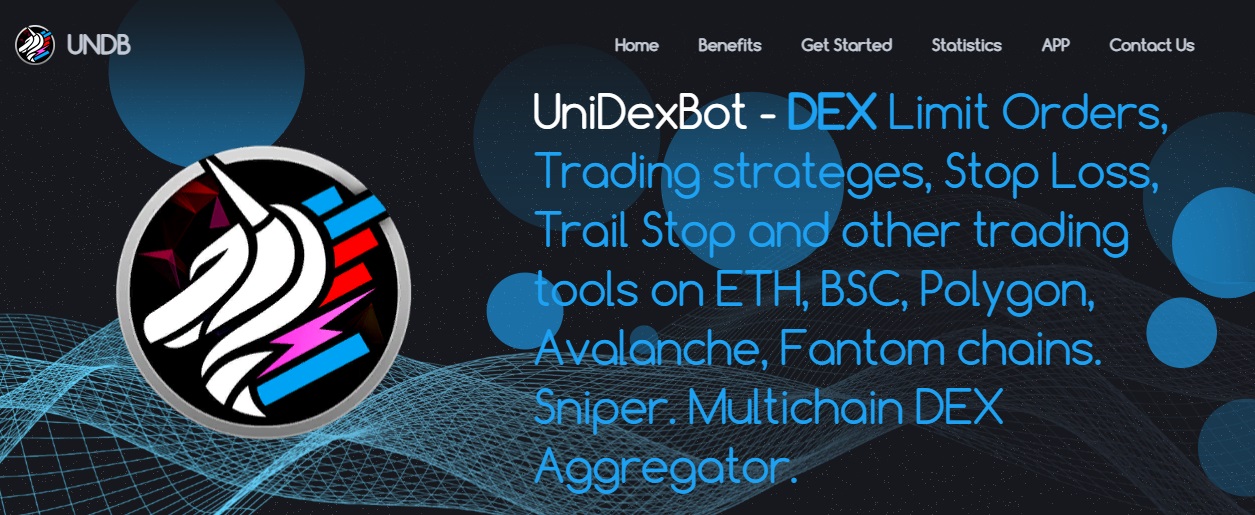 Description of the UniDexBot project
UniDexBot (unibot.cash, UNDB) — the first working application for processing limit orders. Offer to activate weighted orders between any ERC20 coin with 18 decimal places, WETH and stablecoin. Fully integrated with Metamask for security, this mesh layer allows the user to make calls and place the platform tensor. When the market conditions match the ones you specified, the trade is executed. UniDexBot has the ability to create sniper limit orders. This is an attempt to execute the swap immediately after adding liquidity to the dex. This will allow the user to be among the first to buy a token at a bargain price..
Main advantages of the coin defi platform:
| | |
| --- | --- |
| 1 | Automatic purchase / sale of tokens at set prices. You don't have to sit and watch the charts. |
| 2 | Buy and sell tokens at the best price among various dexes. |
| 3 | Trailing stop - an option that allows you to move the execution price of a limit order by a specified number of points in order to maximize profit. |
On the site, you can automatically sell your tokens when a set threshold is reached in order to minimize losses. Automatically buy and sell tokens when the specified % changes. Accumulate tokens and make profit while the chart fluctuates.
The bot runs on a server / cloud, so it can work even with the turned off computer or even without an internet connection after the orders have been installed.
UniDexBot
To participate, select the token you want to sell and the token you want to receive in return. If the token is not in the list, just enter the address of its smart contract.
More about this crypto project
On the site, you will find a brief description of the site and the main advantages. Study them before starting work. WhitePaper and RoadMap are missing. The Medium blog posts news articles.
The community runs social networks:
Subscribe to stay up to date with all updates. The smart contract has not been audited.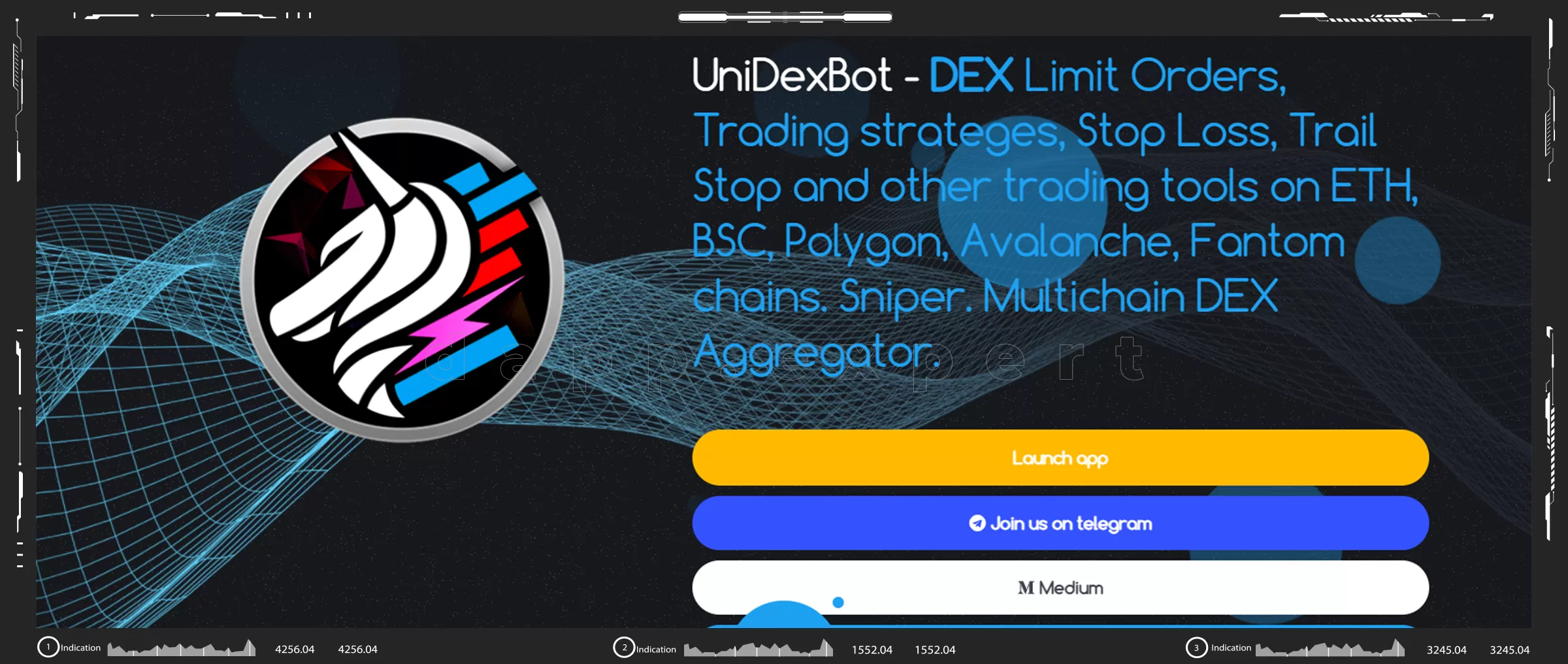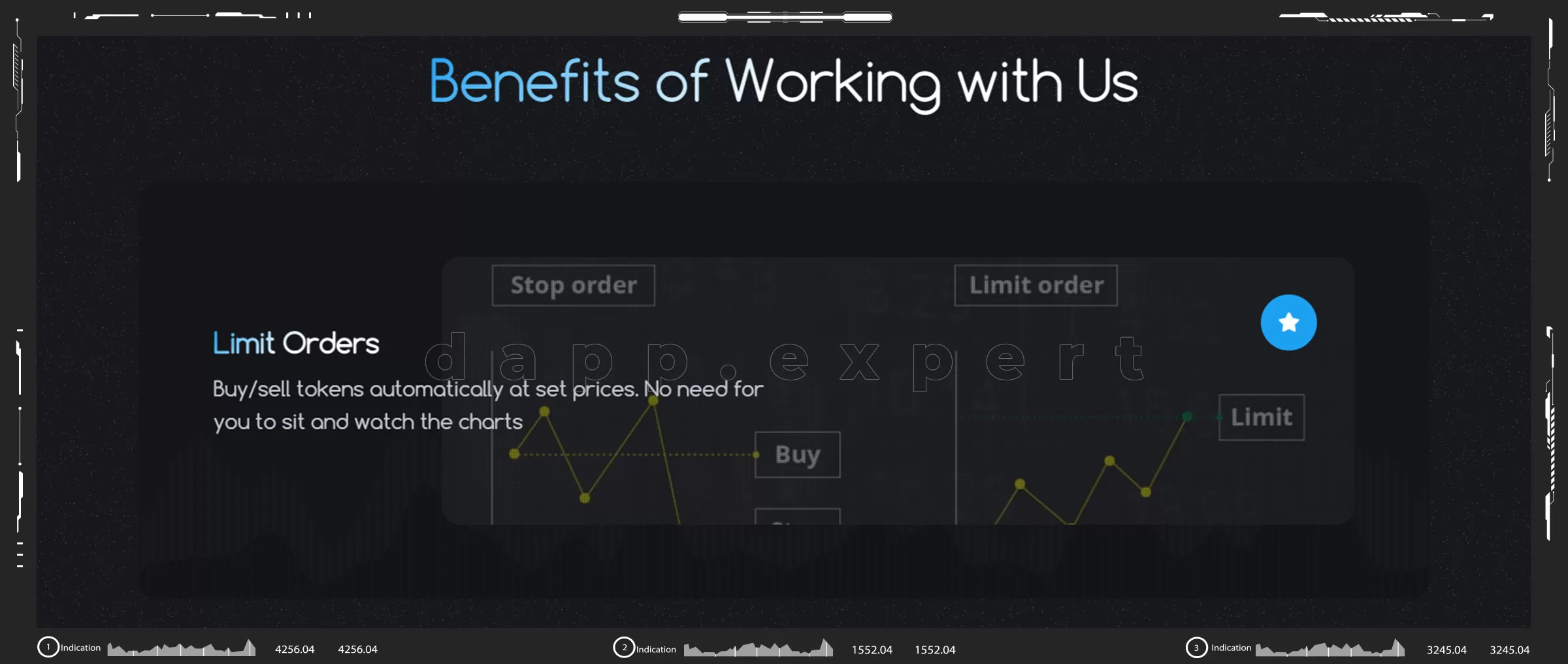 UniDexBot — processing limit orders on Binance Statistics