Virus World is a new project in the world of NFTs that offers a unique community participation model. The project brings participants together around the idea of growing their NFTs and developing the community through a leveling-up NFT system and a unique DAO structure.
Contents: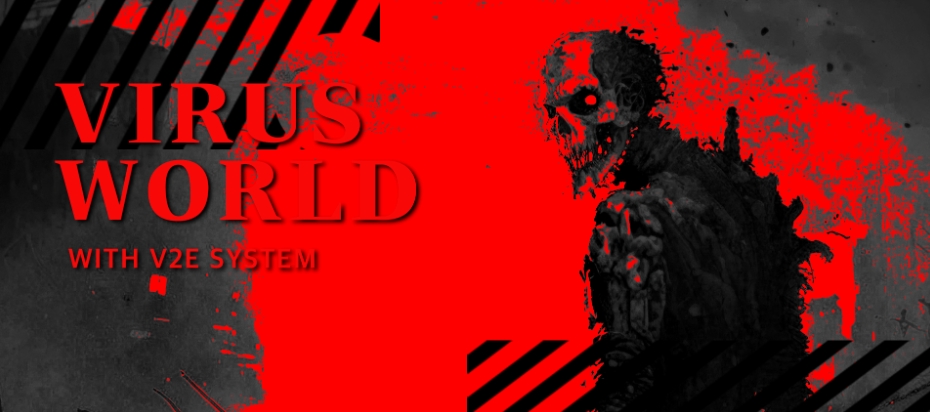 Virus World Project Overview
Virus World is not just another NFT project. It is an entire community that thrives and grows based on the activity of its participants. The main idea of the project is to incentivize community members to develop their ecosystem through the Virus 2 Earn (V2E) growth model. Participants can upgrade their NFTs, earn rewards, and contribute to the rapid growth of the Virus World ecosystem.
The goal of the Virus World project is to create an ecosystem for Web3 users worldwide, attracting users from different countries to build the largest Crypto Zombie community.
The core idea is for unique and appealing digital Zombie NFTs to spread the infection. The project implements the V2E growth model, where community members directly contribute to ecosystem development and NFT growth through the DAO structure.
Virus World NFTs offer a unique V2E model. Holders can level up their NFTs by inviting new users to the project using a referral link (V code). As NFT levels increase, holders can mine more 'ZVT' tokens, which can be used for various purposes within the Virus World ecosystem.
DAO and Community Governance
Virus World aims to create a decentralized autonomous organization (DAO) where the project is autonomously governed by its participants without centralized regulation. The DAO governance model allows community members to contribute to shaping the Virus World story and participate in various events and missions within the community.
Advantages of DAO:
Decentralization
Participation and Involvement
Inclusivity
Alignment of Interests
Adaptability
ZVT and its Tokenomics
ZVT is the native token of the Virus World ecosystem. It plays a crucial role in the ecosystem, as participants earn rewards for their activity through this token. ZVT can be used to purchase items that increase the experience level (XP) of NFTs and help them evolve to higher levels.
The initial supply of ZVT is 100,000,000. The token is continuously mined through the V2E system.
The token distribution is as follows:
| Category | Distribution |
| --- | --- |
| Liquidity Provision | 40% |
| Marketing | 10% |
| Team Incentives | 5% |
| Operations | 20% |
| Partnerships | 25% |
In conclusion, Virus World is a unique NFT project that offers a fresh approach to community participation and development. Through the V2E system, DAO, and ZVT token, participants can actively engage in the project's life and receive rewards for their contributions.