What is NFT staking?
NFT staking is the process where non-fungible tokens are locked in smart contracts on a platform to earn rewards and/or additional benefits. This method is becoming increasingly popular among investors and those interested in digital assets.
NFT, or Non-Fungible Token, refers to unique digital assets that can be associated with various types of content such as images, videos, audio files, and more. NFT staking involves freezing or locking a certain amount of NFT tokens to support and secure the network.
Content: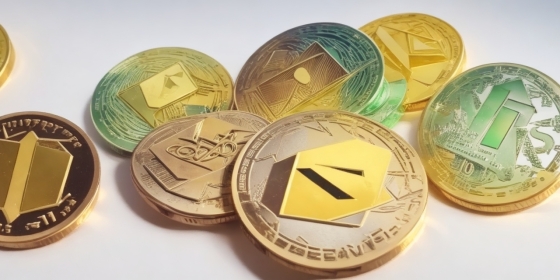 There are several ways to earn from NFT staking, and some of them can include:
Participating in network support through NFT: Some NFT platforms allow NFT owners to participate in block generation and earn rewards for supporting the network. This is done by locking NFT tokens in special contracts that contribute to the network's operation.

Participating in voting: Some NFT platforms offer NFT owners the opportunity to vote on important issues related to the platform's development and governance. Owners who actively participate in voting can receive rewards in the form of NFT tokens.

Receiving dividends: Some NFT platforms distribute dividends to NFT owners based on transaction volume or other indicators of activity in the network. This allows owners to actively participate in the platform's development while earning passive income.
Each NFT represents a unique embodiment of creativity intertwined with technological magic.
When choosing a platform for NFT staking, several key factors should be considered.
Description

Security

Make sure that the chosen platform has reliable security measures in place to protect your digital assets

.

Reputation

Explore the reputation of the platform and read reviews from other users to ensure its reliability and honesty.

Rewards

Study what types of rewards the platform offers and what are the conditions for their receipt.

Community

Examine the activity and support of the community around the platform. A vibrant and active community can offer more opportunities and support for you.

Flexibility and Liquidity

Consider how flexible and liquid the platform is, and how easily you can withdraw your digital assets if necessary.
Which platforms support NFT staking?
Below is a brief list of popular platforms that support NFT staking. It's important to note that each of these platforms has its unique features and supports different types of non-fungible tokens.
Binance NFT PowerStation:

Binance NFT PowerStation provides users with the ability to stake NFT tokens. The platform supports a variety of NFT types and offers different opportunities for earning passive income based on staking.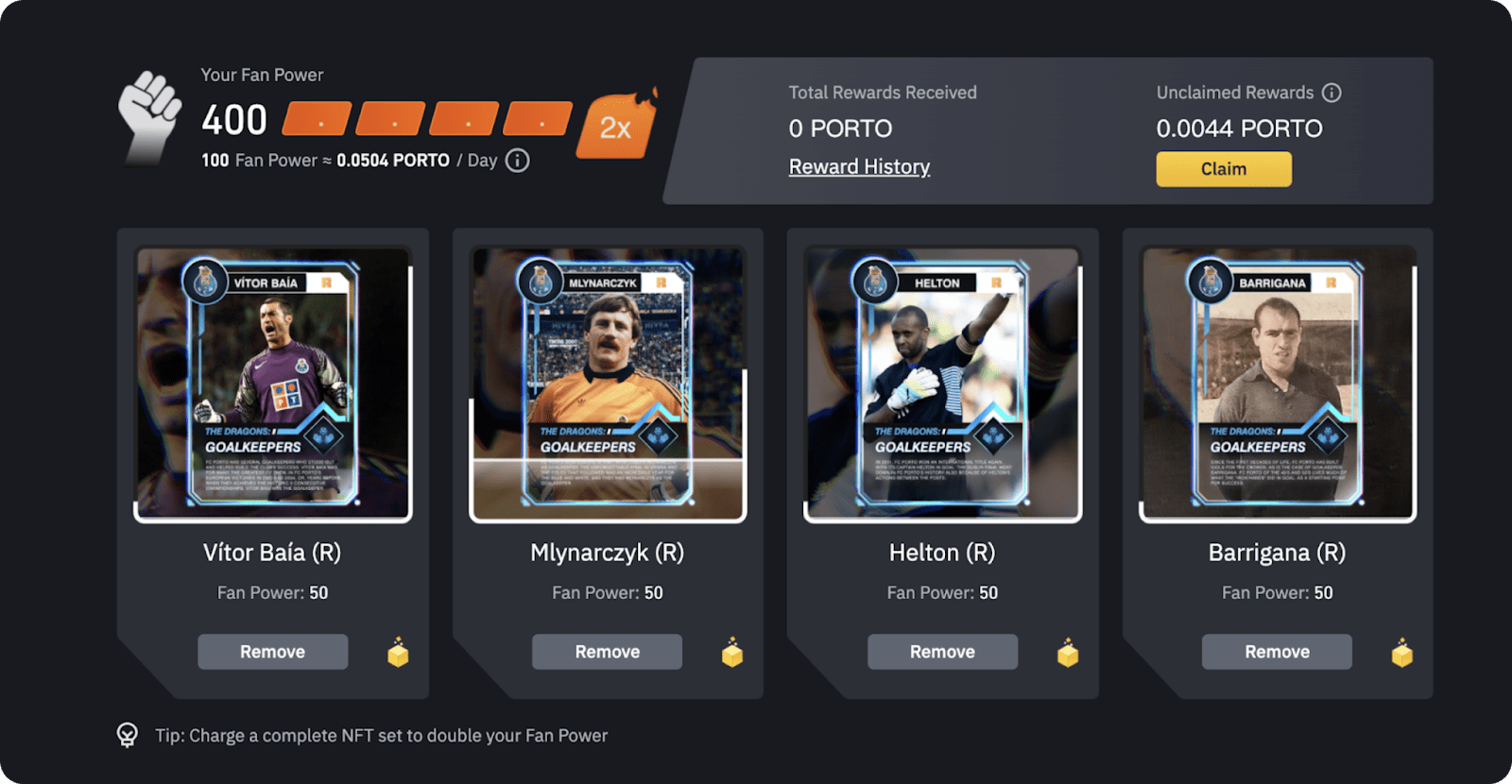 NFTX is a platform that specializes in NFT staking. It allows users to stake their NFT tokens and receive rewards for their participation in the network. NFTX supports various types of NFTs and has unique asset management features.
Doge Capital offers NFT token staking for the purpose of earning passive income. The platform supports various types of NFTs and provides users with the opportunity to stake their assets to receive rewards.
Splinterlands is an NFT gaming platform that also offers NFT asset staking. Users can stake their in-game assets to receive additional in-game rewards.
Polychain Monsters is another NFT gaming platform where users can stake their in-game NFT assets. Staking on Polychain Monsters offers the opportunity to earn in-game rewards and increase status in the game.
BAND NFTs allows users to stake various types of NFTs and receive rewards for their participation in the network. The platform has various asset management features and offers the opportunity to earn passive income based on staking.
Mobox (MBOX) is a platform that supports NFT token staking. It provides users with the opportunity to stake their NFT assets and receive corresponding rewards.
KIRA offers staking of various types of NFT tokens. The platform has unique features and tools for staking and asset management, making the process convenient and flexible for users.
FootballCoin is an NFT platform that allows users to stake football NFT assets. The platform provides the opportunity to participate in football games and earn in-game rewards based on staking.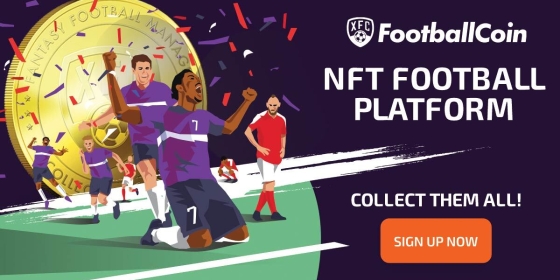 WhenStaking (Onessus) offers the opportunity to stake various types of NFT tokens. The platform has unique features and provides rewards to users for participating in staking.
Some of these platforms, such as Polychain Monsters and Splinterlands, specialize in NFT games and only allow in-game assets to be staked.
Summing up the possibilities of passive income using NFT
NFT staking represents an exciting and promising way to earn on digital assets. However, before starting to stake, it's important to carefully study the chosen platform and take into account all risks and opportunities. As you gradually become more proficient in this area, you will be able to see more opportunities for growing your capital and developing in the world of NFT staking.