Larry Fink, the founder and CEO of BlackRock, one of the largest investment companies in the world, is a legend in the world of finance and investments. His contributions to the global financial market, his ability to adapt to changing conditions, and his impact on the world economy make him one of the most influential figures in the field of investments. Let's get to know this remarkable individual and his contributions to the global economy.
Table of Contents: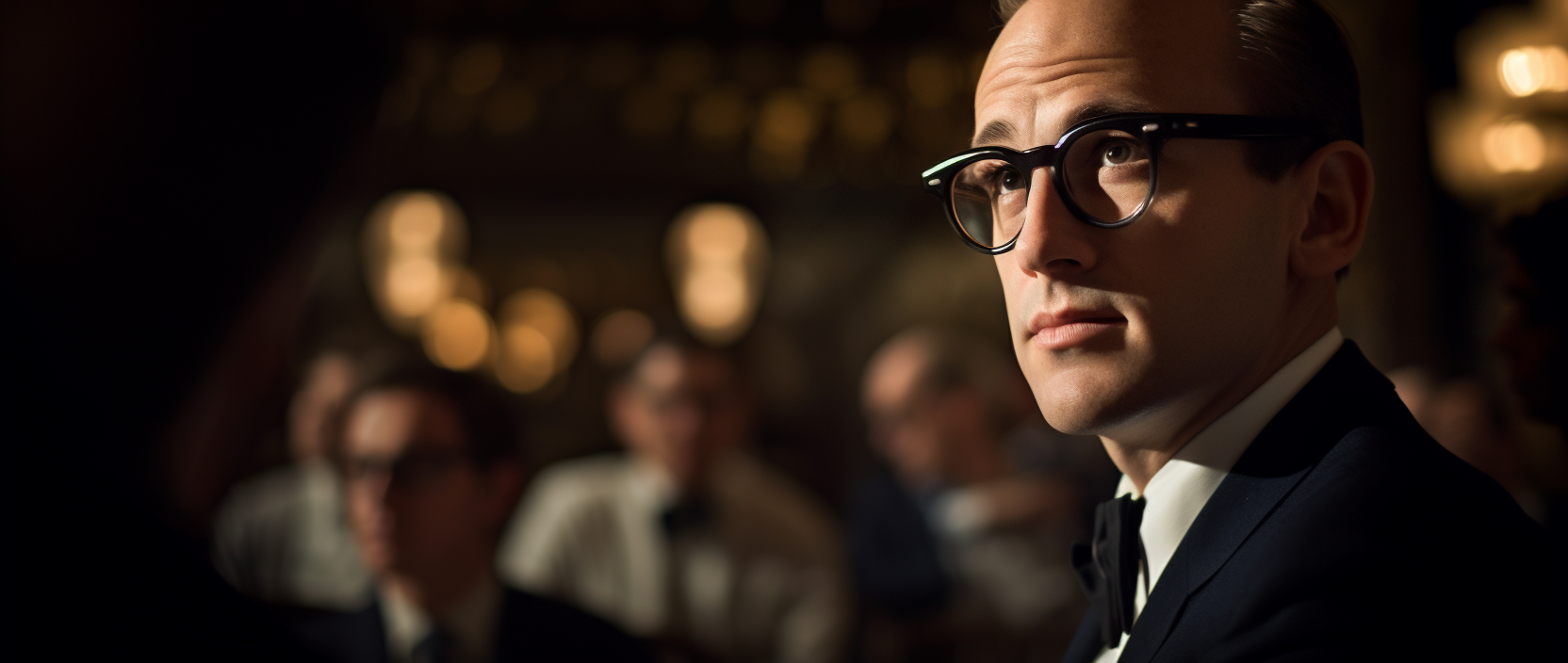 Early Years and Education of L. Fink
Larry Fink was born on August 1, 1952, in Los Angeles, California. He grew up in a middle-class family and received his education at the University of California, Los Angeles (UCLA), where he earned a bachelor's degree in finance and economics. After graduating from university, Larry Fink began his career in the banking sector and quickly established himself as a bond specialist.
Founding of BlackRock
The founding of BlackRock in 1988 was a pivotal moment in Larry Fink's career. Starting with a small capital and a team of professionals, he set out to create a company specializing in asset management. Over time, BlackRock became one of the largest investment firms in the world.
Today, BlackRock manages assets worth more than $9 trillion USD, providing investment services to institutional investors, corporations, and individuals. The company specializes in a wide range of investment strategies, including stocks, bonds, real estate, and other assets.
Contribution to the Global Economy
Larry Fink became known for his uncompromising views on corporate governance and sustainable investing. He expressed the opinion that companies should not only maximize profits for shareholders but also pay close attention to social and environmental issues.
His letters to the heads of major corporations and participation in public debates have made him a voice that is taken seriously. Larry Fink actively supports initiatives related to climate change and sustainable development. He calls on corporations to give more consideration to ethical and social issues in their activities.
Larry Fink's Influence on Cryptocurrency
Larry Fink and his attitude toward cryptocurrencies are of interest to investors and participants in the cryptocurrency market. Larry Fink, as the head of the largest investment company, BlackRock, wields significant influence over global financial markets, and his views on cryptocurrencies generate extensive interest and discussion. Let's examine Larry Fink's stance on cryptocurrencies.
In the early days of his involvement with cryptocurrencies, Larry Fink expressed a neutral attitude toward them. He acknowledged the technological potential of blockchain, which underlies most cryptocurrencies, and believed it could be important for the financial industry. However, he also voiced concerns about the volatility and risks associated with cryptocurrencies.
In subsequent statements, Larry Fink became more positive about cryptocurrencies and Bitcoin, especially as Bitcoin gained popularity and recognition among major investors. He stated that Bitcoin could replace gold as a store of value but emphasized the importance of regulation and oversight by authorities.
BlackRock began researching and incorporating cryptocurrencies into its investment products. For example, the company launched a fund that invests in Bitcoin futures. This recognition of the importance and growing interest in cryptocurrencies at the level of major financial institutions.
Larry Fink emphasizes the importance of regulating the cryptocurrency market. He believes that for cryptocurrencies to become more widely accepted and reliable assets, clear rules and norms need to be developed. He has also expressed concerns about the potential use of cryptocurrencies for illegal purposes.
Overall, Larry Fink has a significant impact on the perception of cryptocurrencies in the financial world. His support and interest in this new form of asset indicates that cryptocurrencies continue to gain traction and acceptance among traditional investors and financial institutions. However, his emphasis on the need for regulation also highlights the importance of developing clear rules and regulations in this area.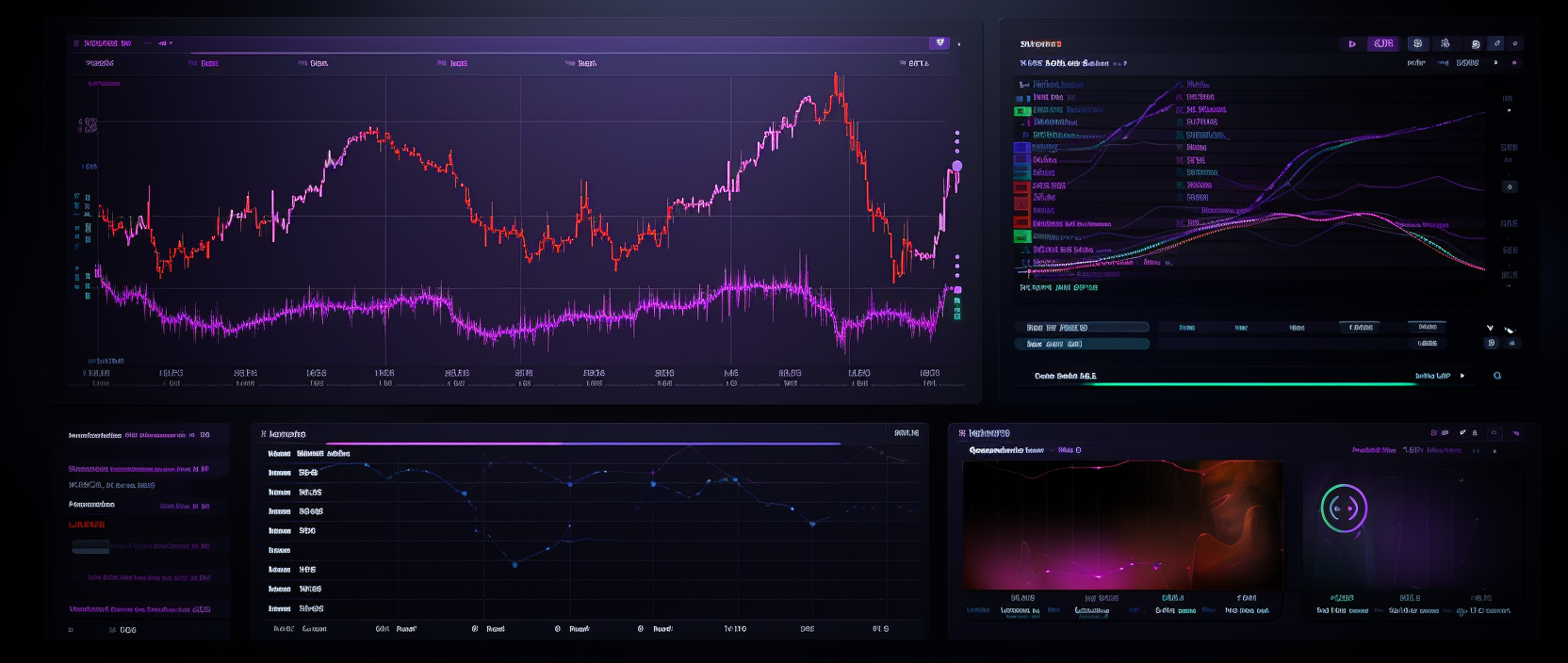 Management of BlackRock
Under the leadership of Larry Fink, BlackRock has transformed into a global giant in the investment industry. The company has gained a reputation as an innovator, introducing new technologies and asset management strategies. Additionally, BlackRock is a key player in passive investing and ETFs (exchange-traded funds), providing investors access to a wide range of assets.
One of BlackRock's most well-known products, iShares, is one of the largest ETF families in the world, offering investors the opportunity to diversify their portfolios and invest in various assets with minimal costs.
BlackRock, the largest investment company in the world, has long attracted the attention of the financial community and investors with its approach to cryptocurrencies. It is important to note that BlackRock's stance on cryptocurrencies has evolved over time, starting with caution and then showing interest in this asset. Let's explore some key points regarding BlackRock's approach to cryptocurrencies:
| Step | Changes at BlackRock |
| --- | --- |
| Research and Analysis | In the early stages of the cryptocurrency market's development, BlackRock conducted research and analysis in this field. The company sought to understand the potential benefits and risks associated with investments in cryptocurrencies and blockchain technology. |
| Investing through Bitcoin Futures | In 2021, BlackRock began offering its clients the opportunity to invest in Bitcoin through Bitcoin futures. This was a significant step in recognizing cryptocurrencies as assets available to traditional investors through an institutional instrument. |
| ETFs and Cryptocurrencies | BlackRock is one of the largest ETF (exchange-traded fund) providers in the world. The company actively explores the possibility of creating ETFs related to cryptocurrencies. Launching such products could make cryptocurrency investments more accessible and widely available to a broader range of investors. |
| Public Opinion and Regulation | BlackRock and its CEO Larry Fink express concerns about cryptocurrency market regulation. They call for the development of clear and balanced rules to ensure investor protection and market stability. |
| Diversifying Investment Portfolios | BlackRock actively promotes the idea of diversifying investment portfolios. Interest in cryptocurrencies may be linked to the search for new assets that can provide high returns and serve as a hedge against inflation. |
It is important to note that BlackRock's investment decisions are accountable to clients and regulators, and the company strives for a balance between providing new opportunities for investors and adhering to financial regulatory norms and rules. As the largest player in the financial market, BlackRock's stance on cryptocurrencies continues to attract attention and influence the development of this industry.
Larry Fink's professionalism in the investment world
Larry Fink is renowned for his professionalism, strategic thinking, and leadership qualities. His determination and ability to adapt quickly to changing market conditions have made him one of the most successful investment managers in the world. He is also actively involved in public life, supporting initiatives aimed at improving the environment and social well-being.
Larry Fink is an outstanding figure in the world of finance and investments, whose contributions to the development of the global economy and asset management cannot be overstated.
His strategic thinking and adaptability to market changes make him one of the most influential leaders in the investment industry. It is no wonder that Larry Fink and his company, BlackRock, remain at the center of attention for investors, economists, and the public at large.