Stablecoins are cryptocurrencies that are designed to maintain a stable value relative to a particular asset, such as the US dollar or gold. This stability is achieved through various mechanisms, such as backing the stablecoin with a reserve of the underlying asset, or using algorithms to control the supply and demand of the stablecoin.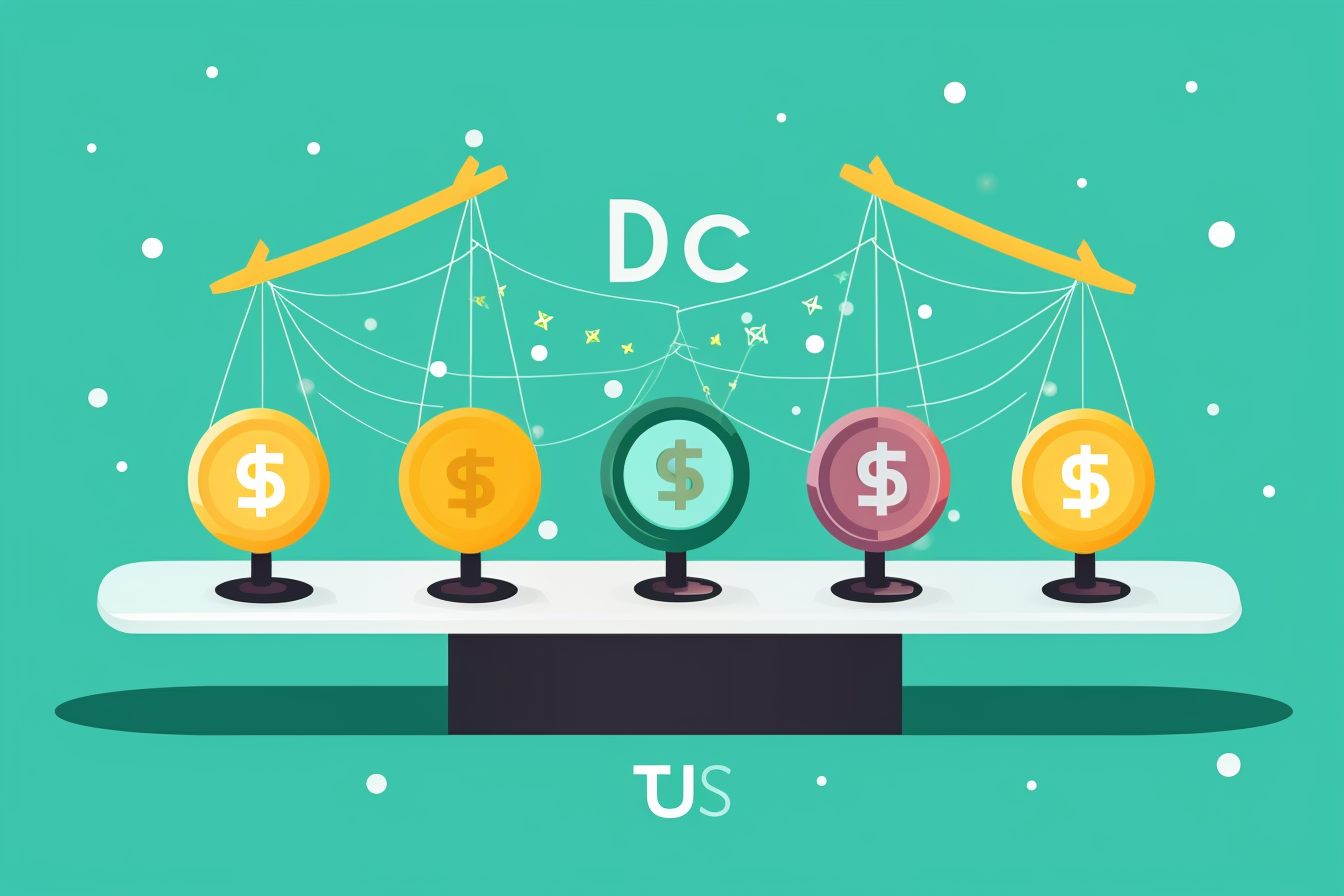 Here are some of the most popular stablecoins, ranked by market capitalization as of March 2023:
Tether (USDT): Tether is the most popular stablecoin, with a market capitalization of over $40 billion. It is backed 1:1 by US dollars held in reserve, and is widely used in cryptocurrency trading as a way to move funds between exchanges without the need for fiat currency.

USD Coin (USDC): USD Coin is a stablecoin backed by a reserve of US dollars, and has a market capitalization of over $10 billion. It was launched by Circle and Coinbase, and is used by a wide range of cryptocurrency exchanges and services.

Binance USD (BUSD): Binance USD is a stablecoin launched by the Binance cryptocurrency exchange and Paxos, and is backed 1:1 by US dollars held in reserve. It has a market capitalization of over $7 billion.

Dai (DAI): Dai is a decentralized stablecoin that is not backed by a reserve, but instead uses a system of collateralized debt positions (CDPs) to maintain its value. It has a market capitalization of over $4 billion.

TrueUSD (TUSD): TrueUSD is a stablecoin backed 1:1 by US dollars held in escrow accounts, and has a market capitalization of over $2 billion. It is often used in cryptocurrency trading and is also available on several decentralized exchanges.
Other popular stablecoins include Paxos Standard (PAX), Gemini Dollar (GUSD), and HUSD.
Centralized stablecoins are backed by a reserve of assets held by a centralized entity, such as a bank or financial institution. These entities can control the supply of the stablecoin and maintain its peg to the underlying asset, typically a fiat currency like the US dollar.
Decentralized stablecoins, on the other hand, are not backed by any central authority and instead rely on smart contracts or algorithms to maintain their stability. Crypto-collateralized decentralized stablecoins are backed by other cryptocurrencies, while algorithmic decentralized stablecoins use complex algorithms to adjust their supply in response to market demand.