FarmersOnly Layer 3 — secure farming on the Avalanche blockc
FarmersOnly Layer 3 — one of the first farms on the Avalanche blockchain, built on proven features and logic, battle-tested on Polygon. The initial profitability strategy - to use these proven features to generate consistent profitability and passive income for token holders.
Contents: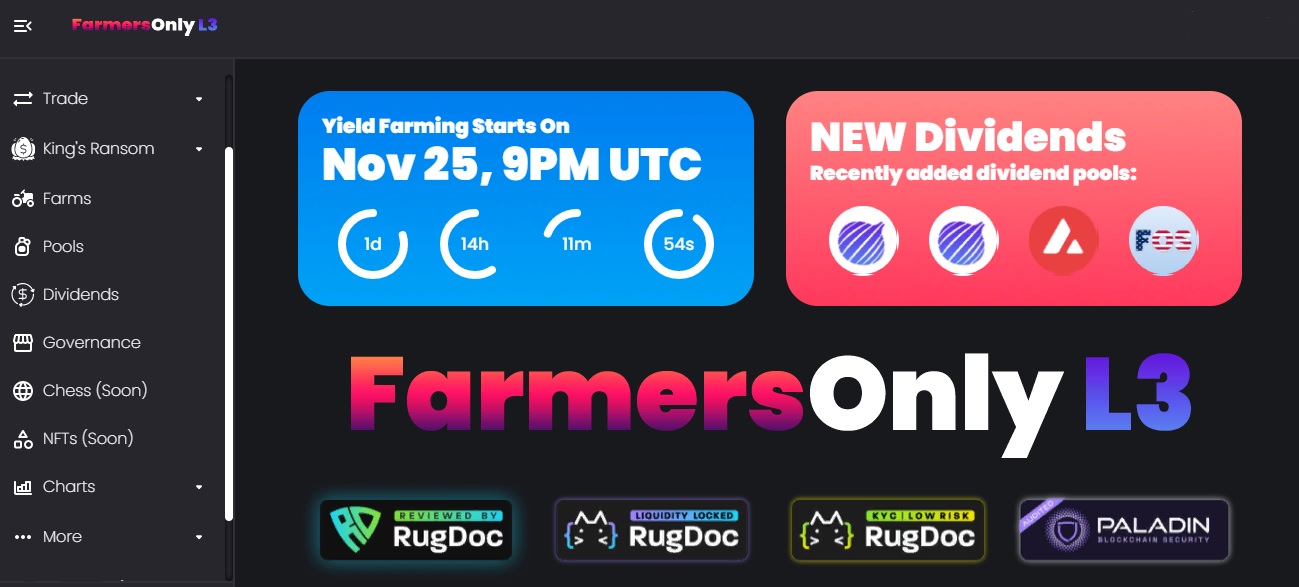 About FarmersOnly Layer 3
Once the majority of FarmersOnly Layer 3 deposits are made, incentives such as token buyback / burn and dividend pools will be implemented to add buying pressure to Onion Coin and offer a more diversified set of rewards for owners who can earn from farming.
The maximum supply for ONION - 14,444 tokens, this is necessary in order to ensure that the value of the deficit is provided to the token holders.
FarmersOnly Layer 3
The developers intend to make this crypto finance project sustainable through the use of layers and wise allocation of funds to create incentive programs and partnerships to add value to all created tokens.
Functions:
| | |
| --- | --- |
| Initial delivery | 150 ONION. |
| Ejection rate | 0.0035 / sec (reduced to 0.00175 after the first month for 3 months of total profitability). |
| Deposit commission | Will be used for buyback, ad finance and FlexFund. |
The developer's wallet will be minted in 1/10 of the volume. The main use of these emissions will be to fund beneficial programs that generate a net positive ROI for the community, such as partnerships and dividends at future levels. If positive investments cannot be found, these tokens will be burned. For farms and pools where the Hybrid Harvest feature is active (disabled for King Farms), after collecting 50% of the tokens are deposited into your wallet, and the remaining 50% of the tokens are carried over to the next blocking period.
More information about defi app
At the moment, there is no White Paper on the site. Instead, the crypto project developers provide an introductory document. It contains the main information and a guide to work. Further updates are available in RoadMap.
If you want to stay up to date with all innovations, subscribe to the community on these social networks:
The smart contract audit is available here.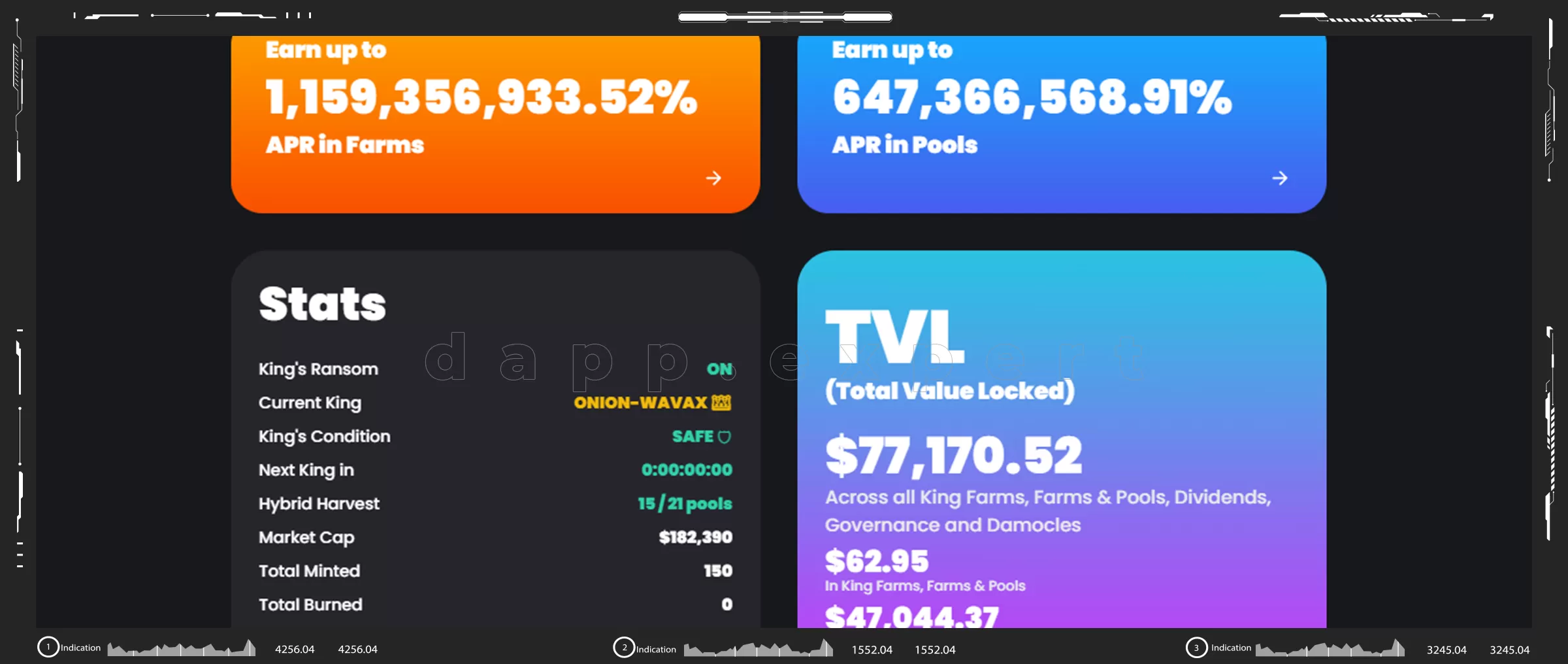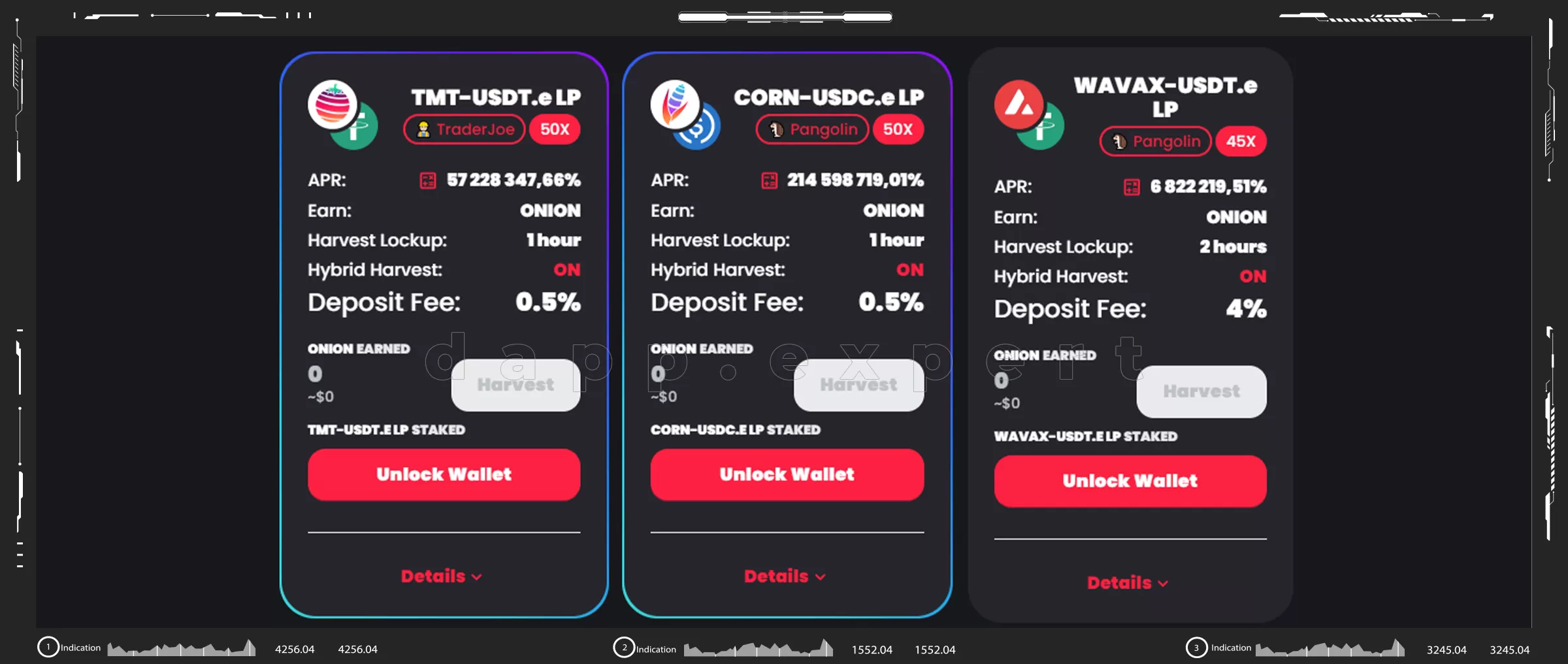 FarmersOnly Layer 3 — secure farming on the Avalanche blockc Statistics