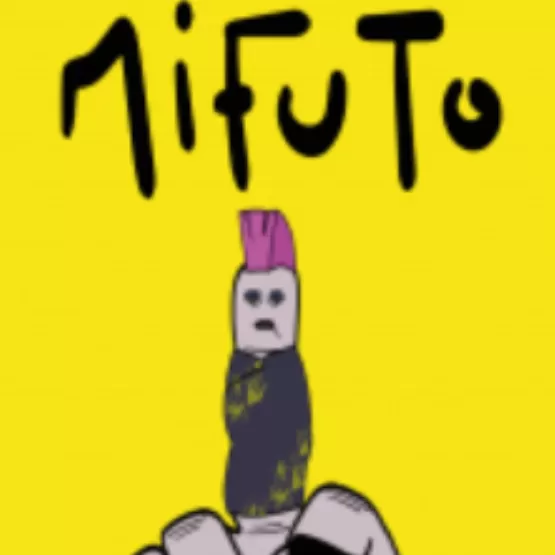 MiFuTo MFT
Category:
Blockchain:
Language:
Platform:
MiFuTo MFT — unique NFT images
MiFuTo MFT — a unique NFT collection, developed by the ElMedio team, with the $ MFT ecosystem and marketplace. The NFT platform arose out of an unusual story that saw the union between the idea of a gesture (El Medio) and its symbolism.
Contents: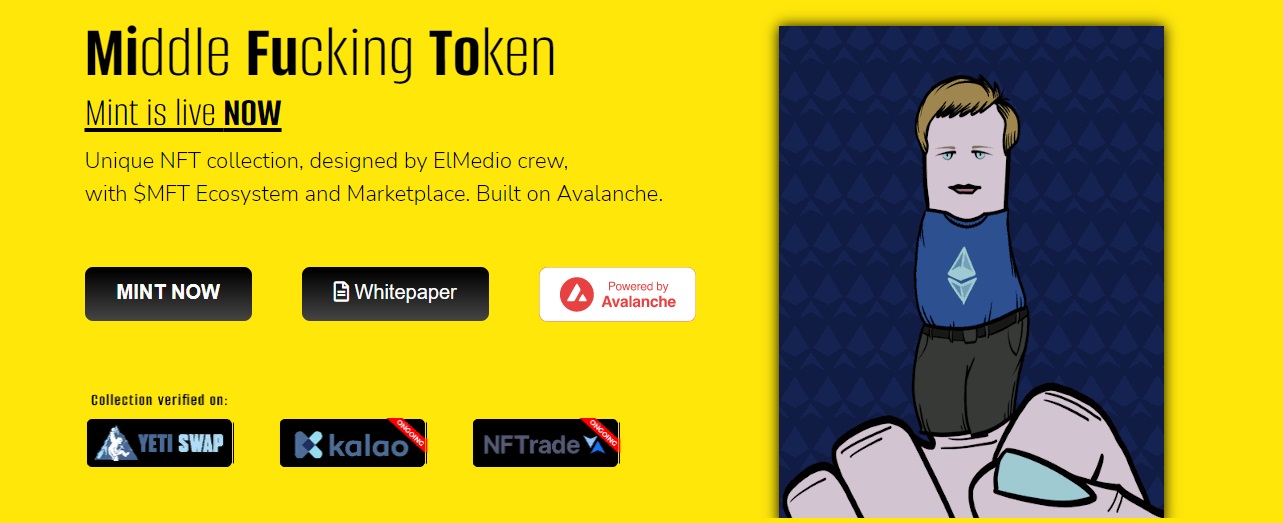 About MiFuTo MFT project
MiFuTo — a project, created by ElMedioCrew. MFT will run on the Avalanche blockchain. You can purchase MiFuTo, using Metamask by clicking on "Mint" when the project is running. An nft developers have implemented a limit of 20 MiFuTos per transaction.
The main features of the MFT collection:
| | |
| --- | --- |
| 1 | 10 thousand unique NFTs (called MFT - Middle fucking token). Each MFT has unique features, encoded in a smart contract. |
| 2 | The collection includes 3 levels of rarity: legendary, rare and common. |
MiFuTo will come in different rarity levels to match different stats and attainable rewards. There are 3 levels of rarity: legendary, which will be in very limited quantities (maximum 20 units), rare, which will be maximum 2500 units, and common, which will be 7480 units.
Legendary type MFTs are hand-drawn by the (ElMedioCrew) team, while rare and common ones are dynamically generated by an algorithm, using hand-drawn characteristics, appropriately designed (hair, eyes, mouth, beard, accessories).
MiFuTo MFT
The development of the MiFuTo project does not stop. Following the release of the Marketplace (which offers exclusive benefits to MFT holders), the team will move on to develop and release a DAO (governance system) for the associated $ MFT token. The trading platform commission will be 4% from each purchase / sale. Over 80% of commissions will be reflected to collection holders, according to the level, assigned by their NFT. The owner can claim these rewards from the wallet section of the mifuto.com website.
More about new nft project
The site has a short description of the site. You can study the features in more detail through the introductory document. Also, the developers maintain a blog, which will publish articles with news about the development of the new nft site and the terms of competitions. RoadMap marks updates to the second quarter of 2022.
From social networks, the community leads:
Subscribe and chat with other members. The smart contract has not been audited.