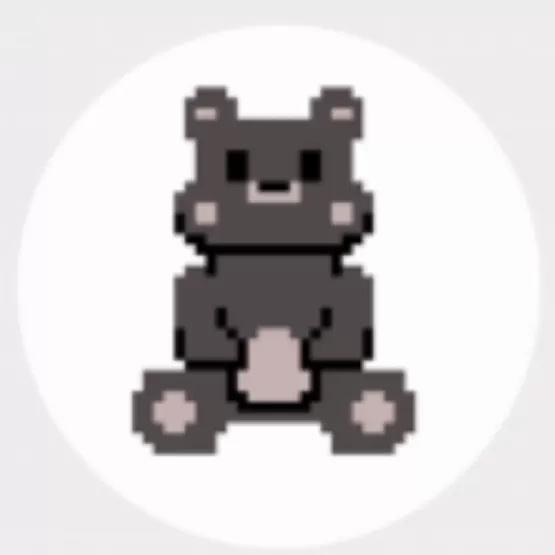 NFTBear
Category:
Blockchain:
Language:
Platform:
NFTBear — unique cards on the Avalanche blockchain
NFTBear — 1000 unique and proprietary collectible characters, stored on the Avalanche blockchain network. No two are exactly alike and each of them can officially belong to the same person.
Contents: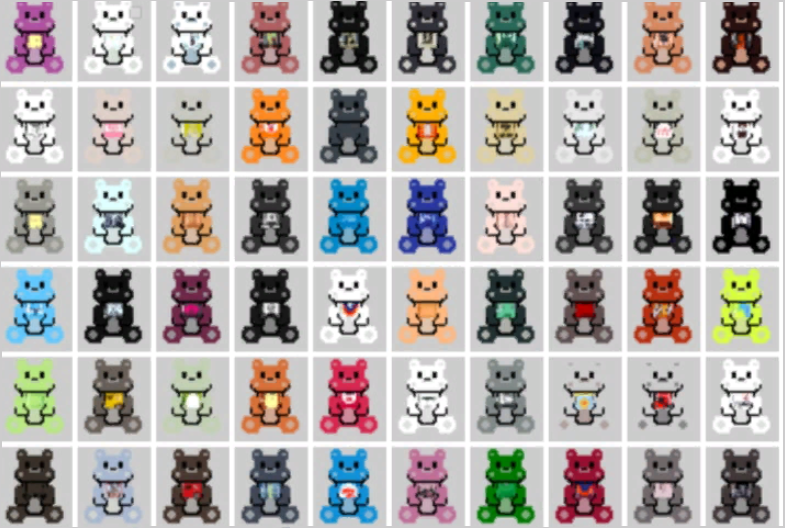 Description of the NFTBear project
NFT Bear — a platform that combines NFT and tokenomics. Unlike other NFT services, which have no clear ownership motive other than mere satisfaction with ownership, NFT Bear can farm tokens (Cotton) by listing their NFTs on the Bear shelf. The resulting tokens can subsequently help to distribute a portion of the profits, generated by the NFT Bear, or to back up the acquired NFTs. An additional purchase of bears is also possible through the token. By leveraging your NFT, you can increase your character's rating and grow more Cotton.
NFT Bear has the following properties:
| | |
| --- | --- |
| Grade | NFT Bear comes in five grades: Common, Uncommon, Rare, Epic and Legendary. |
| Level | It is possible to level up an NFT Bear, using an NFT Bear of the same level. You can increase the level of an NFT bear, using a specific method (Reinforcement NFT Bear). |
| Genes | Like CryptoKitties, the Bear gene is a 256-bit number. |
NFT Bear users can purchase Bear BOX and own their unique NFT Bear. Buy Bear BOX and become the owner of a cute NFT Bear of different ranks.
If you bet your own NFT Bear on the Bear Shelf, you can receive the Cotton distribution, according to the ratio, specified in the NFT Bear Reinforcement section.
NFTBear
There are five classes in NFT Bear and one NFT Bear can be minted randomly, according to the set probability when purchasing a Bear BOX.
Additional information about the NFT exchange
At the moment, there is no White Paper on the site. An introductory document has been published instead. With its help, each participant can study the features of the project and the rules of use. RoadMap notes a plan for further development.
If you want to stay up to date with all innovations, subscribe to the community on these social networks:
You can also leave your e-mail address on the site to receive a newsletter with project news. The smart contract has not been audited.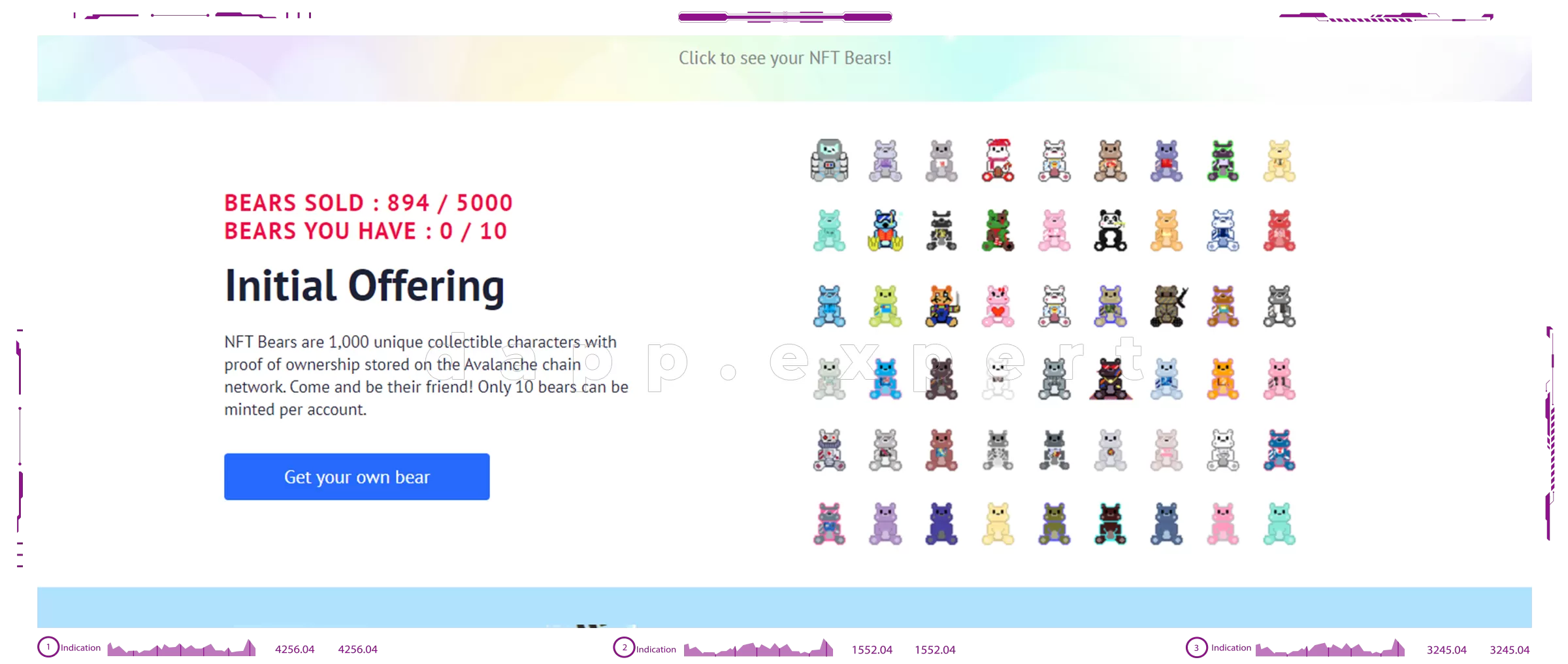 NFTBear — unique cards on the Avalanche blockchain Statistics