123 Swap — peer-to-peer exchange of cryptoassets
123 swap — a decentralized financial ecosystem that enables seamless peer-to-peer exchange of crypto assets. It provides easy access, transparent and convenient crypto exchange, revenue and investment management solutions, all without the need for any intermediaries. The platform helps to simplify the cryptocurrency exchange system with the lowest possible slippage.
Contents:
Description of the 123 swap
123swap offers a crypto defi ecosystem of products and services that allow customers to have a unified experience of exchanging, storing, sending, receiving, earning, investing, borrowing and providing tokens across multiple chains. The platform has developed its own way of exchanging cryptocurrencies, aimed at eliminating problems such as complex interface, hidden fees, tedious registration process, etc., and to simplify the whole process for the end user.
The project provides non-storage services and strives for maximum safety, simplicity and convenience. This allows customers to view all exchange offers, collected from major cryptocurrency exchanges in one place.
123 Swap
123 Swap aims to build a community of strong supporters. Through the right voting system, community members will make key decisions.
123swap platform offers a range of DeFi solutions across multiple blockchain asset chains:
| | |
| --- | --- |
| 1. | Exchange. |
| 2. | Lending. |
| 3. | Borrowing. |
| 4. | Bet. |
| 5. | Yield Farming. |
| 6. | NFT mining. |
Users can choose from any of the 500+ available cross-chain liquidity pools (Ethereum, Binance, Polkadot and many more). The platform supports the best protocols and provides real-time rates, the lowest commissions and the best Annual Percentage Yield (APY). 75% of the transaction fee come back to 123swap token holders through a burn mechanism. The remaining 25% goes to a community development fund, controlled by token holders. 123swap will bring together leading protocols and platforms and enable honest farmers to maximize the potential of decentralized finance.
More about the decentralized exchange on the blockchain
123swap platform integrates the functionality of all popular DEX and DeFi platforms such as Pancake swap, YFI, Curve, Uniswap, Mooniswap, Balancer, Dodo, Bancor, Mstable and many more to create a single platform. It brings all DeFi assets, liquidity pools and savings deposits together in one dashboard so traders can easily compare and choose the best option. You can get more information about the site through the introductory document. There is also a RoadMap with future updates.
From social networks, the community leads:
There are already more than 5,000 participants. Subscribe to stay up to date with all news and updates. The smart contract doesn't have an audit.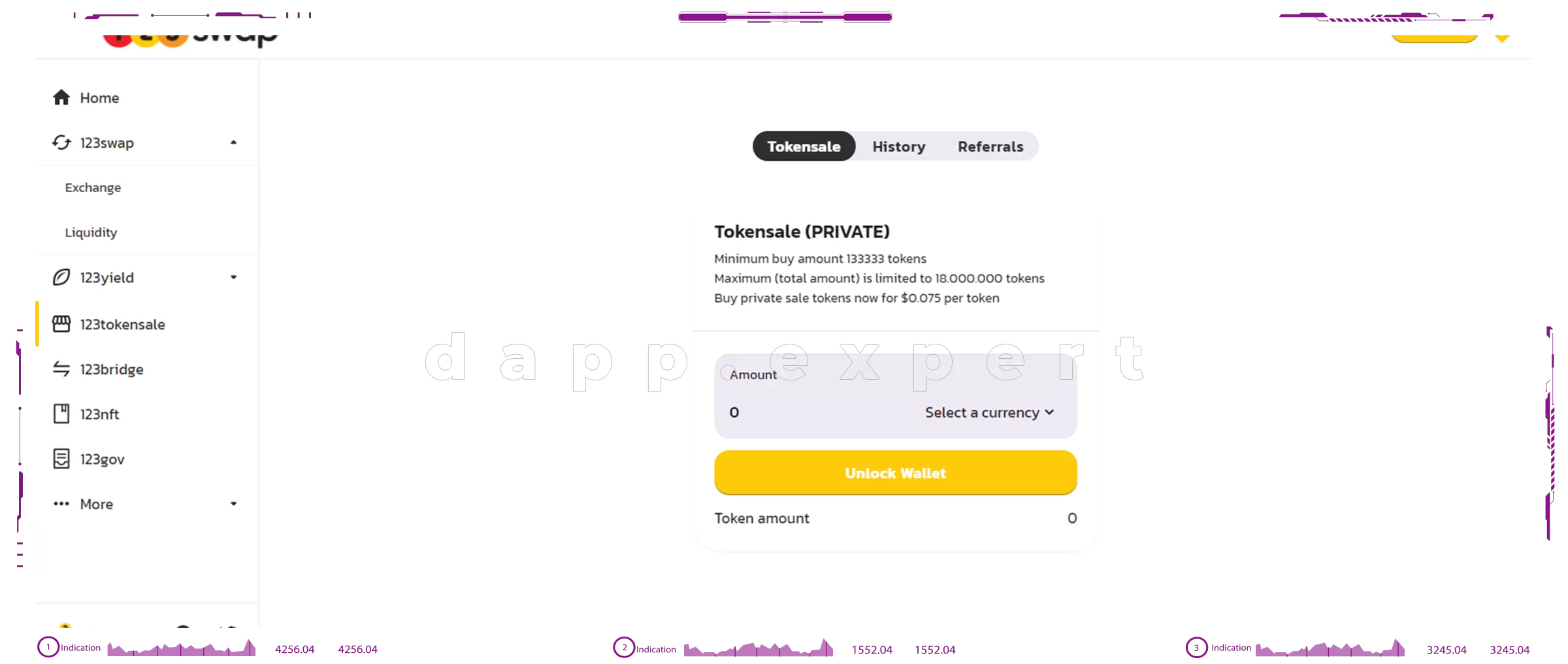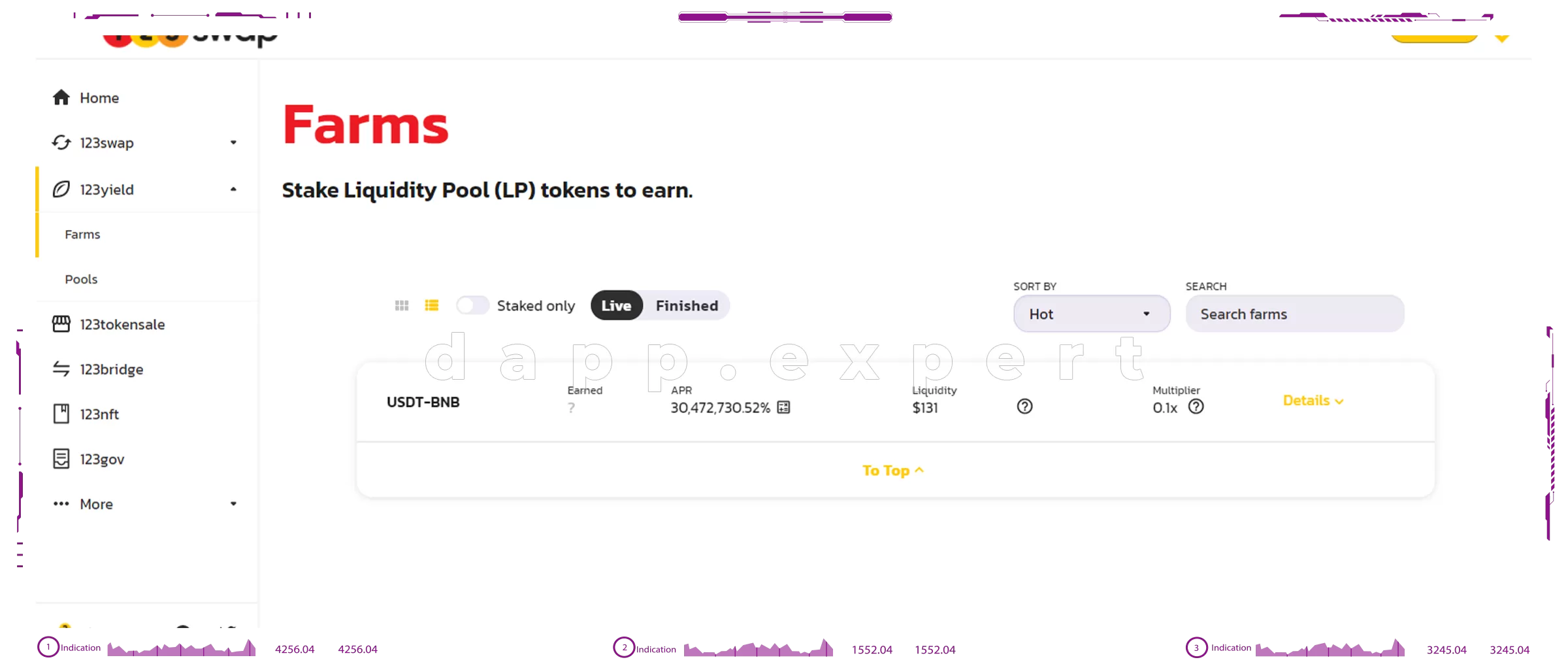 123 Swap — peer-to-peer exchange of cryptoassets Statistics