Allbridge Core offers a native stablecoin bonding experience, enabling seamless exchanges between EVM and non-EVM blockchains. At launch, the protocol supports the Ethereum, BNB Chain, Tron and Solana networks. In the future, the decision to add a new chain and tokens will be made by the DAO participants, consisting of liquidity providers.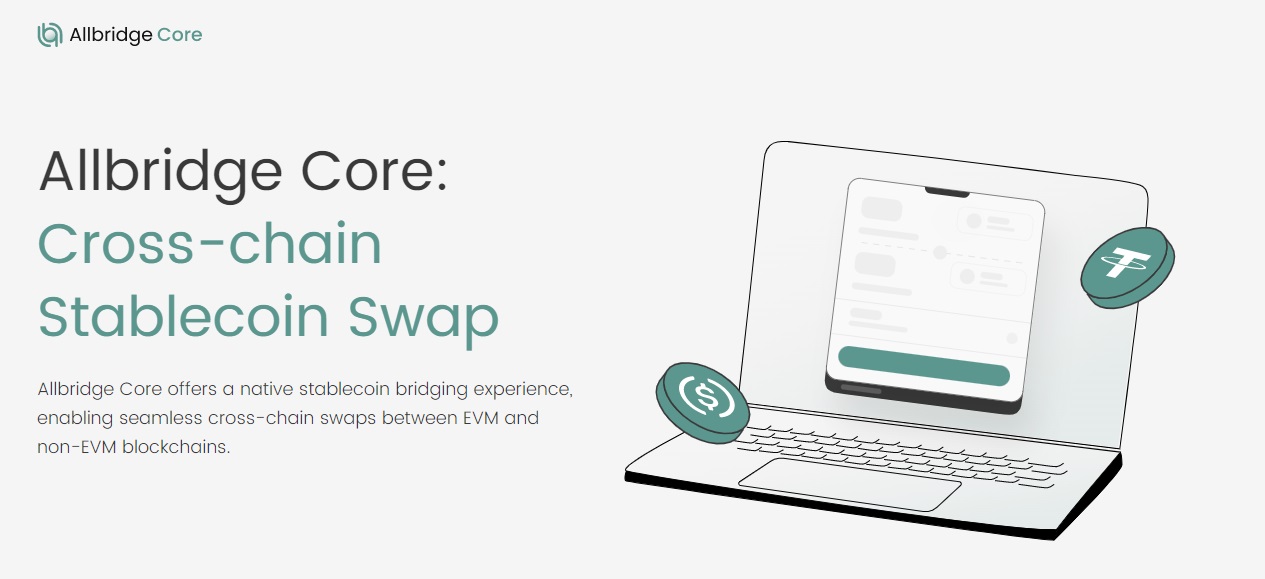 Allbridge Core — a simple, modern and reliable way to transfer assets between different networks. It is a bridge between EVM blockchains (such as Ethereum, Polygon, BSC) and non-EVM blockchains (such as Solana, Terra) that aims to embrace L2 solutions (such as Arbitrum, Optimism) and NFT transfers in the future.
Each transfer includes 2 transactions: one from the source blockchain and the second in the destination chain. In the case of Allbridge, the transaction takes exactly as long as it takes for this block chain to confirm it.
If the confirmation rate is fast enough, the transfer can be completed almost instantly.
AllbridgeCore
Allbridge supports several different transfer types. Users can send Native tokens and receive Native or Wrapped tokens on the target blockchain. They can also send wrapped tokens from the source chain and receive their own or wrapped tokens on the destination chain. The dynamic fee system allows Allbridge stakers to reduce the cost they pay for asset transfers.