The BerylBit network is a complex ecosystem of distributed technologies.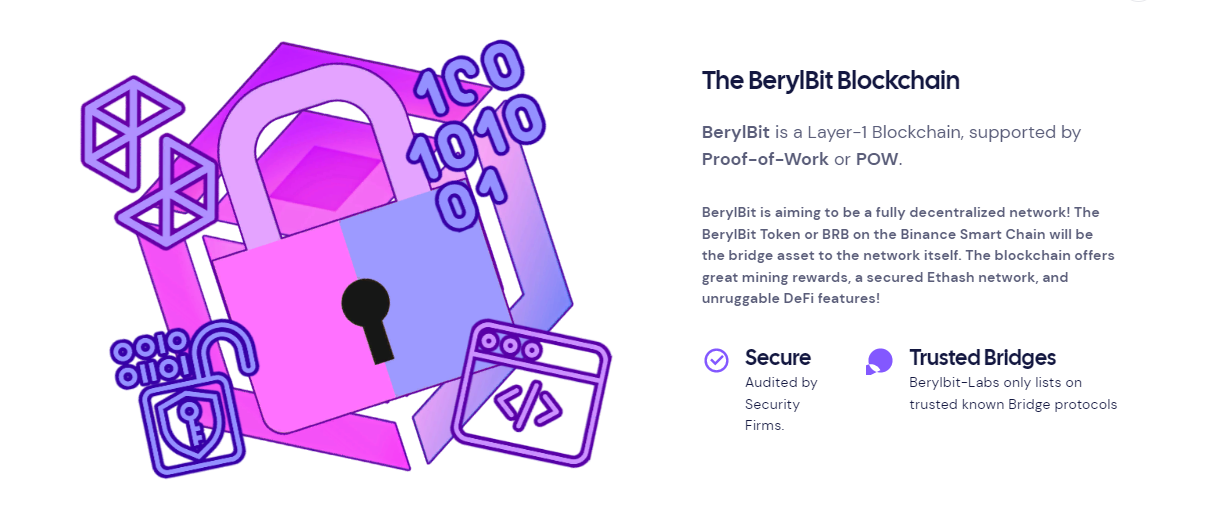 BerylBit aims to be a fully decentralized network. The BerylBit or BRB token on Binance Smart Chain will become the link to the network itself. The blockchain offers great mining rewards, a secure Ethash network and robust DeFi features.
The Beryl Bit blockchain is built for security. Remember that using Ethash protects the network from attacks and keeps it out of the control of the group. Using old traditional network protocols, Mining - Berylbit-Labs and the community believe that this is the only true way to decentralize.
BerylBit works with proof of work (PoW), a form of adding new blocks of transactions to the cryptocurrency blockchain.
Beryl Bit
The work in this case - to generate a hash that matches the target hash for the current block. Unlike other blockchains, the Beryl Bit blockchain is built around the needs of the community without losing the true blockchain goals of decentralization, anonymity and scalability.
The BerylBit blockchain, Block Explorer, DuckySwap and the BRB token smart contract have been verified by some of the leading blockchain security firms and professionals, and future products have also been tested.