BNB Ninja Miner is backed by ongoing community support just like any other cryptocurrency, token or project. The difference is that BNB Ninja Miner also has an algorithm that prevents others from instantly dumping their coins into communities.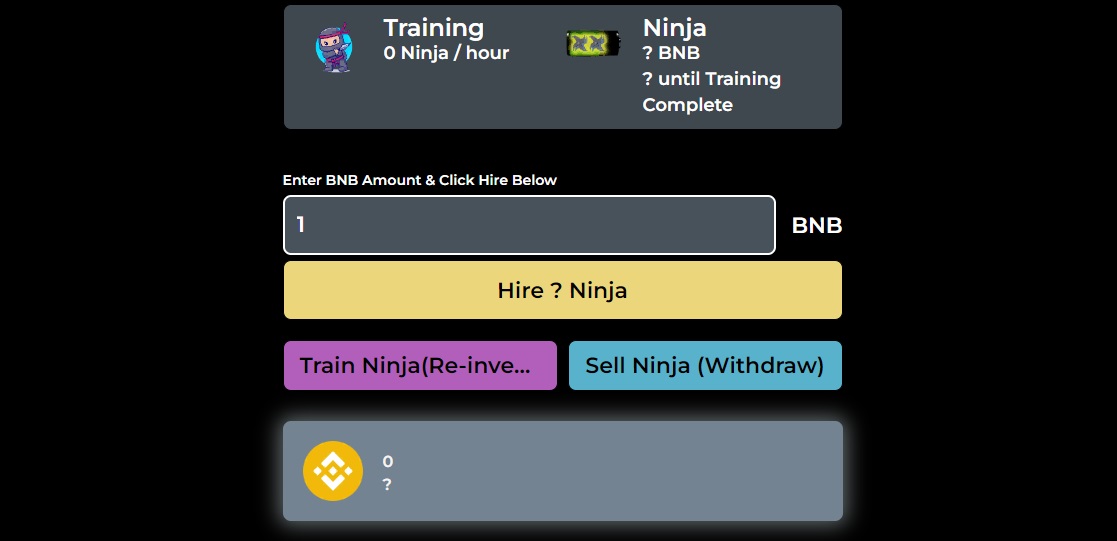 BNB Ninja Miner is for people with a long term vision. This is not for those who want instant profit that ends up hurting others. Payments can be thought of as internal tokens that rise and fall in value, based on community action, just like any other coin or token you might own.
This smart contract does not have a backdoor code, and the owner does not have the right to make changes to the contract after it is published. There is no malicious code that allows the owner (or other person) to withdraw all funds from the smart contract.